If you've ever wanted — or needed — to learn about the latest developments in working with vulnerable children and youth, or addressing weight bias and stigma around obesity, now's your time to sign up.

On Monday, Dal's Faculty of Health Professions is launching two new MOOCs — "massive open online courses" that are free, presented online and open to anyone who wants to take part. And each course is being taught by a world-renowned expert in their respective field.
Working with youth

The first course, "Sharing Promising Practices: Supporting Youth Mental Health & Well-Being," is taught by Michael Ungar, Killam Professor of Social Work at Dalhousie and scientific director of the Dal-hosted Children and Youth in Challenging Contexts (CYCC) network. He's also co-director of the Resilience Research Centre. His work as a family therapist and resilience researcher is recognized around the world.

During the four-week course, presented in partnership with the CYCC network, participants will explore ideas for innovative programming, changes to policy, and tools to assess the impact of work with vulnerable children and youth.

"It's mostly aimed at people who are working with kids but that can cover a large range," said Dr. Ungar in a recent interview. "[It could be] foster parents, people who work for organizations like Boys and Girls Clubs or the YMCA or YWCA, people with the Kiwanis Clubs and these kinds of folks, as well as professionals where this [work] is their job."

He says the course will explore best practices that can have application across a wide variety of sectors.

"There's some amazing principles that can actually help us get these kinds of services better integrated and better working for kids."
Approaches to obesity

The second course, "Behind the Scenes: Addressing Weight Bias and Stigma in Obesity," will be taught by Sara Kirk from the School of Health and Human Performance. Dr. Kirk, who is the Canada Research Chair in Health Services Research, is renowned for her work on creating supportive environments for chronic disease prevention, particularly obesity.

Preventing and managing obesity is a complex and difficult undertaking, largely because of the multiple influences that come into play with weight management — not just the individual, but social, culture and environmental factors.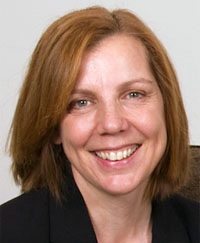 "Health equity is a fundamental principle of health promotion, so seeing people feeling judged, dismissed, ignored, intimidated and offended by their interactions with health professionals, because of their weight, is something that needs to be challenged," says Dr. Kirk. "What better way to start dialogue on this issue than through a MOOC where different perspectives are likely to be shared among participants?"

The course, presented in partnership with Applied Research Collaborations for Health (Dr. Kirk's research group), will offer an overview of the causes and consequences of obesity, challenging participants to reflect on their own attitudes towards obesity and to critically appraise how these are shaped by broader societal attitudes. They will gain not only a better appreciation of the disease and its impacts, but better insight into how to approach individuals experiencing obesity in a respectful and non-judgmental manner.

"I am really looking forward to getting some good dialogue going on the topic of weight bias, and challenging some of the myths that surround obesity," says Dr. Kirk "I really hope that through the course we can generate some practical strategies to address weight bias at the societal level and really make a difference."
Open to all

The courses are being offered on the Canvas Network, which offers free online courses from more than 100 universities and colleges. They represent the second wave of MOOCs from the Faculty of Health Professions following two initial courses last year.

While anyone can take part in either course for free, there is also a citation of completion available for participants who wish to complete the course requirements and pay a nominal fee ($50 Canadian).

To register for the two courses: