The full membership of the Task Force on Misogyny, Sexism and Homophobia in the Faculty of Dentistry has been announced.

Don McRae, a professor at the University of Ottawa, and Nitya Iyer, a lawyer with expertise in human rights and professional regulation, will join Constance Backhouse on the external task force, which was initially launched on January 9 by Dal President Richard Florizone.

Prof. Backhouse, distinguished university professor and university research chair at the University of Ottawa, will chair the task force, which has the mandate to investigate the culture, practices and policies within the Faculty of Dentistry.

"Given the facts known to date about this situation, we determined the need for an independent, third-party assessment of the broader environment within the Faculty of Dentistry," explains Dr. Florizone. "I'm pleased that Prof. Backhouse, Prof. McRae and Ms. Iyer have agreed to join the task force, which will play an important role in our effort to ensure a diverse, inclusive, non-discriminatory and safe environment for everyone at Dalhousie."  

The Task Force's terms of reference outline that as misogyny, sexism and homophobia are contrary to the university's values, steps must be taken to eliminate them where they are found to exist within the Faculty of Dentistry. Its work will involve conducting interviews, reviewing relevant documents in the university's possession, receiving and reviewing submissions from Dentistry faculty and students (both current and former), and reviewing relevant university policies and practices.

Read: Terms of Reference – Task Force on Misogyny, Sexism and Homophobia in the Faculty of Dentistry

While focused primarily on the Faculty of Dentistry, part of the task force's mandate includes consideration of broader policies and practices at Dalhousie.  It has been asked to review policies, standards and practices at other Canadian universities to address the issues of misogyny, sexism and homophobia. In particular, the task force will identify policies and practices that could be put in place to investigate anonymous complaints of harassment and discrimination.

The task force's work will be complemented by Dalhousie's strategic initiative on diversity and inclusion, which began reaching out to members of the Dal community this week. The initiative's work focuses on the Dal community as a whole, considering ways the university can better support a diverse and inclusive community.

Learn more: Strategic initiative on diversity and inclusiveness
Dal News: Building a more diverse, inclusive Dal

Two of the task force's members are in the Order of Canada: Prof. Backhouse as a Member, Prof. McRae as a Companion. All three members have experience within university administration as well as in equality and equity issues. None have any affiliation with Dalhousie University.

The task force's reports are to be delivered to President Florizone no later than June 30, 2015 and will be made public.

The members of the task force are: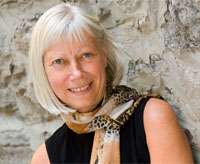 Constance Backhouse (chair) holds the positions of distinguished university professor and university research chair at the University of Ottawa, and is internationally recognized for her work on sex discrimination and the legal history of gender and race in Canada. She was co-author on the first book on sexual harassment published in Canada (1979) and has extensive adjudication and mediation experience, serving as an adjudicator for the Indian Residential Schools Compensation Hearings, among other cases. She is a Member of the Order of Ontario, a Member of the Order of Canada, and a Fellow of the Royal Society. She is the recipient of numerous prestigious awards including the SSHRC Gold Medal for Achievement in Research, the Killam Prize in Social Sciences and the Trudeau Fellowship.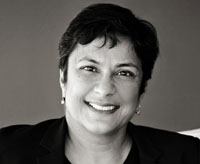 Nitya Iyer is a partner with the firm Lovett Westmacott in Vancouver, where she practises in the fields of administrative and constitutional law with special expertise in human rights, freedom of information and protection of privacy, and professional regulation. She has held faculty appointments at both the University of British Columbia and the University of Toronto, and was appointed by the Province of British Columbia as a one-person task force to investigate the merits of private sector pay equity legislation. She sat on the BC Human Rights Tribunal (1997-2000), co-chaired a consultation on equity and inclusion at UBC and was awarded a Queen's Diamond Jubilee medal in 2012. Iyer has written extensively on human rights and equality, and has served on the boards of several community organizations including Vancouver's Bloom Group, which provides shelter and support services in Vancouver's Downtown Eastside. She is also past president of the Elizabeth Bagshaw Women's Clinic.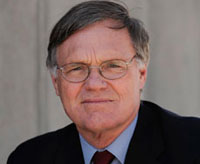 Don McRae is the Hyman Soloway Chair in Business and Trade Law at the University of Ottawa, where he teaches international law, international trade law and law of the sea. Professor McRae has published widely on international law, has argued cases before international courts and tribunals and has sat as an arbitrator in trade and investment disputes. He was special investigator for the Canadian Human Rights Commission into complaints brought by Innu Nation against the Government of Canada, and was elected to the United Nations International Law Commission in 2006. Serving as dean of the Common Law Section of the University of Ottawa's Faculty of Law from 1987-1994, he was widely regarded as having negotiated successfully issues relating to gender, race, ethnicity and homophobia. He is a Fellow in the Royal Society of Canada, a Companion in the Order of Canada, and recipient of the Canadian Council on International Law's John E. Read Medal.
Read the full bios of the task force members at the Culture of Respect website.
Comments are closed on this article.