If you stand in the main foyer of the Dalhousie University Club and listen carefully, you can hear the social sounds of the university coming together.

Upstairs, in the Great Hall, a reception is taking place, with nearly 200 guests chatting and enjoying hors d'oeuvres under the Hall ceiling's iconic wooden arches. To your right, there's the Dining Room, with Dal staff and guests catching up over lunch meetings. And downstairs, there's the Earl of Dalhousie Pub, with faculty and grad students grabbing a pint or two to celebrate, commiserate or contemplate over.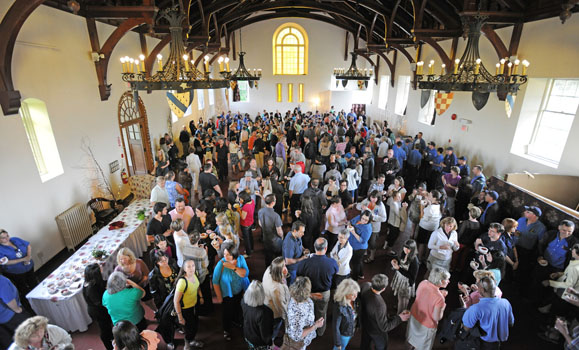 Janice Tate, manager of the University Club, and her team of 20 staff listen constantly to all of this as they weave their way through the building, delivering food and drinks across all three floors.

"We do a lot of talking and listening while we work," says Tate. "We learn what dishes people are particularly enjoying, or what sort of events they'd like to see here in the future. Our members and customers really drive what we offer."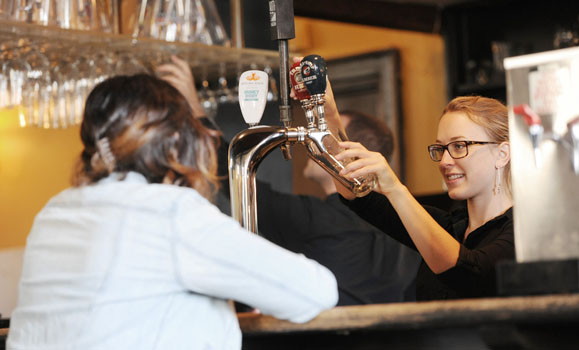 Regulars have likely noticed a number of recent changes to the University Club, a Dal-managed private society whose building is located right in the heart of the Studley Campus quad. The menu has been totally revamped with fresh offerings. There are craft brews from Garrison, Boxing Rock and North Brewing (started by Dal alum Peter Burbidge) now on tap. There are more public events being hosted at the club, like this month's Art Battle showdown and the recent "Dough Ball" donut event hosted by the Coast.

But the U-Club's largest change in recent months has been opening up its offerings to a much broader spectrum of the Dal community.
Expanding access to the club

William Barker of the Department of English (and president emeritus of the University of King's College) serves as president of the University Club's Board of Directors and is one of its most passionate advocates.

"A university is not just about classes and research, but about the exchange of ideas," he says. "It's about coming together colleagues from different departments, disciplines and backgrounds, and being inspired by their different perspectives. And that can't happen if everyone stays within their individual silos. Our academic community needs a space to come together, socially as well as professionally, and the University Club is one of the few spaces on campus that meets that need."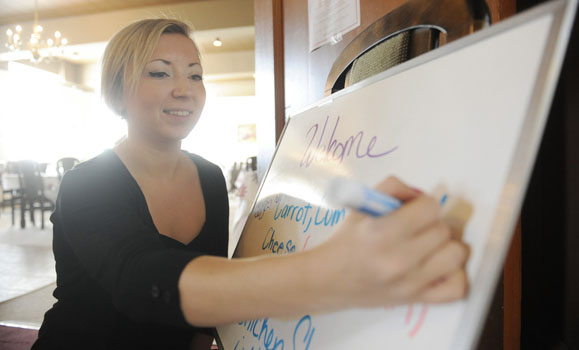 Previously, access to the University Club was based on a paid model: members (400 or so at its peak) paid fees each year to be able to access the club's services. That financial model has proven challenging in recent years, leading the club's Board to consider a different way of both achieving the club's mission while also ensuring it stays financially sustainable.

In May, the University Club membership voted to revise its bylaws and expand access. Now, all full- and part-time employees and retirees of Dalhousie and King's are considered members of the U-Club, along with grad students, postdocs, grant-paid employees, professional students (Law, Medicine, Dentistry) and alumni. This allows them to use any of the building's facilities, from meeting rooms to the dining and drinking areas.

"We're trying to adjust to a different Dal, one that's much larger but still has a need for what we're trying to do; if anything, that need has only increased as Dal has grown," says Dr. Barker, noting that the Dal club is one of only a handful of independent "faculty clubs" still remaining in Canada.

"We want to help break down the silos between departments at Dal, but we can't do that if the University Club is its own silo. We think there's a different way of building community."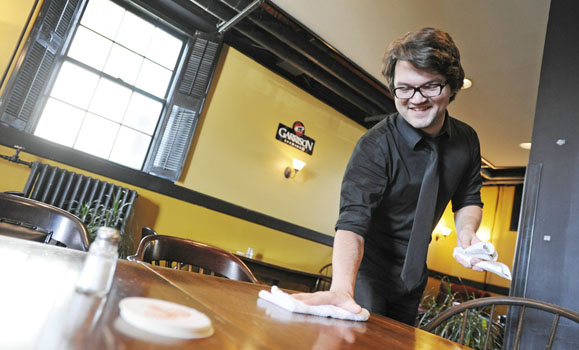 Paid memberships are still a vital part of the club and carry with them a number of special privileges. "Supporting members" now receive a 10 per cent discount on purchases at the pub, can have purchases billed to a monthly account, receive discounts on special events and only have to pay set-up charges (no rental fees) for booking space.
A comfortable, historic space

Dr. Barker says the revised membership model — opening the U-Club's doors much more widely to the Dal community — is both an opportunity and a challenge.

"We want to be the first-choice for people when it comes to hosting events or meetings here on campus," he says. "We see ourselves as the living room of campus, a comfortable place where people can go to celebrate, to come together, to connect with each other."

Part of that comfort comes from the history in the University Club's walls. There's great character in the building, which is among the oldest on Studley Campus. Opened in 1922, it housed Administrative and Library offices for three decades until the Law School moved in. At one point, the Department of English's drama division was where the dining room is. The basement where the pub is now located has, at various times, hosted the Computer Centre, the Information Office and the Dalhousie Faculty Association Office.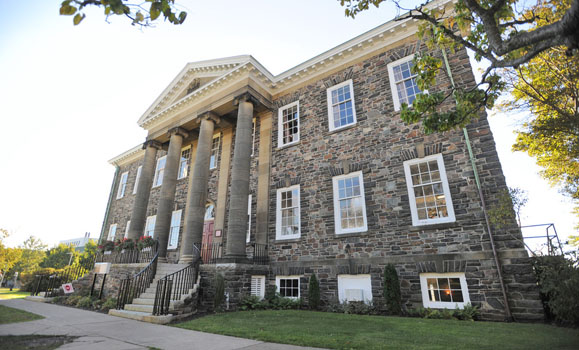 The University Club itself was founded in 1972, moving into the building's main floor that year. Over time, the Club has expanded, taking over the Great Hall on the third floor shortly after opening and, in 1980, launching the Earl of Dalhousie Pub, over which a portrait of Lord Dalhousie watches.

Today, it's not only a destination for the Dal community but the broader Halifax community as well. The pub and Great Hall are often booked for private events, from book launches to small concerts and many, many weddings. Tate says many alumni couples that met at Dal and want to return to Halifax to tie the knot consider the U-Club to be a space to connect back to their campus experience.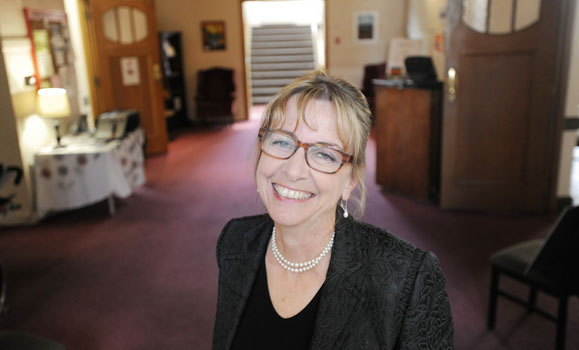 Tate and her team are also continuing to refresh the menu, bringing on Dennis Johnson and Monica Bauche, formerly of Fid restaurant, for a consultantship. And Tate encourages people to drop in and chat with her or her staff about what else the club could offer.

"How can they see themselves using the club to benefit them?" says Tate. "All of our staff, faculty, alumni and many of our students are now members. What would you like to see here at your U-Club?"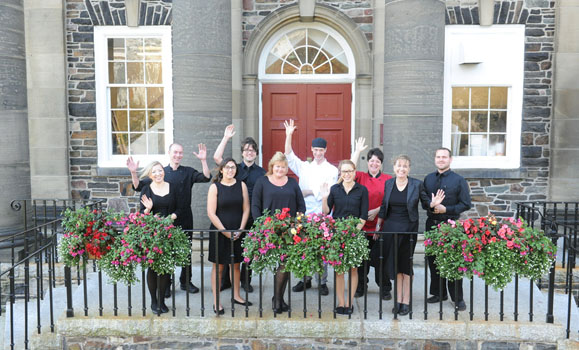 To help celebrate the fall term and its new membership criteria, the University Club will be hosting "Let's Think (Drink) on It" on the last Thursday of every month from 4-6 p.m. in the pub, with complimentary appetizers with the purchase of any beverage. (Glass of wine on special for $4.60 inclusive.) Come out to this week's event and meet the staff!
Learn more about the University Club at its website daluclub.ca