PhD students Chris L'Esperance and Jenni-Marie Ratten aren't quite sure yet where their studies will take them. But they're both confident that a newly announced CREATE program will help them get there.

This fall, L'Esperance and Ratten will be part of the first class of Dal students in a new Collaborative Research and Training Experience (CREATE) program on campus. Its goal: to offer an innovative transatlantic education for the next generation of scientists seeking to tackle ocean challenges across different disciplines.

The NSERC CREATE Transatlantic Ocean System Science and Technology research school — TOSST (pronounced "tossed") — will bring together a cohort of primarily grad students from Dalhousie with students from the Helmholtz School for Ocean System Science and Technology (HOSST) in Kiel, Germany. Over the course of their studies, students will travel between the countries, collaborate online, take part in an overseas internships and come together once a year for an intense, two-week collaborative training and professional development conference. Their work will even be co-supervised by faculty in both Halifax and Kiel. 

"Working under a supervisor, or a couple of supervisors, at your home institution, you sometimes branch out to other research groups and use their facilities, or their approaches, but here we have this broader access to different groups and facilities," says L'Esperance, originally from Prospect Bay, N.S., who completed his undergrad in Marine Biology at Dal.

"It's very interesting to see how students train at a different institution: how they think and approach problems," he adds.

Ratten, who's actually from Germany (the town of Preetz, less than 30 minutes outside of Kiel), says she's excited about TOSST's interdisciplinary foundation.

"There are a lot of extra things that you wouldn't get in a normal PhD program," she says. "There's different perspectives from oceanography, biology and other fields, and having a bunch of students combined from two universities should be really great in terms of getting new ideas and finding solutions to problems."
Preparing students for an evolving research environment

TOSST, funded by a $1.6 million grant from the Natural Sciences and Engineering Research Council of Canada (NSERC), is being led by Canadian Excellence Research Chair Doug Wallace, with co-directors Markus Kienast and Anna Metaxas, both of the Department of Oceanography. The grant proposal included more than 20 different Halifax researchers as co-applicants and collaborators, the vast majority from Dalhousie, in areas ranging from Biology and Oceanography to Mechanical Engineering and Marine Affairs.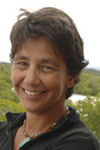 "Ocean science does not happen in one office or one lab — it's very interdisciplinary," explains Dr. Metaxas. "If you're trying to protect marine animals or plants, you need to know how they move through the sea, or how the chemistry of the oceans is changing. The science needs to link with oceans management— understanding and addressing the pressures we're putting on our oceans — and with industry and NGOs around the world."

That's why, in addition to its scientific foundation, TOSST will introduce students to concepts and skills in marine management, along with private-sector research and development workshops, internships and business management courses. These elements will be made possible with the assistance of the Halifax Marine Research Institute and the Ocean Technology Council of Nova Scotia.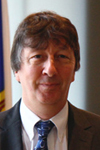 "Our training partnership addresses problems that cannot be tackled on a purely national level," says Dr. Wallace, speaking to the program's global reach. "Work across national borders is critical for modern ocean science, but it's still rare for students to have the opportunity to do this intensely at the start of their careers. The Canada-Germany cooperation points the way forward, and our master's and PhD students will have a much broader playing field for their research and future careers."

Across the Atlantic, Christian Dullo, HOSST's director, says he's eager for students in the German program to begin their work with the Dalhousie cohort.

"We'll use the new international connection to improve training for the next generation of marine scientists," he says, adding that together, these students will "study a wide range of important issues facing our joint home ocean the North Atlantic."
Bringing ideas together

The program represents Dal's growing partnership with the influential Helmholtz Association of research centres in Germany. When German Chancellor Merkel visited campus last summer, it was in part to sign a Memorandum of Understanding between the Helmholtz Association and the Halifax Marine Research Institute.
Between Halifax and Kiel, there will be at least 20 PhD students in the program at any given time. The program expects to graduate close to 75 students in total, a mix between PhD, master's and undergraduate students.
Ratten and L'Esperance say they're particularly excited for the program's annual institutes, where it's expected that the relationship with their peers and with researchers from across the Atlantic will really take shape. The first institute will be held in Halifax this fall, focusing largely on industry engagement, with subsequent institutes to follow in Kiel and Cape Verde, off the coast of Western Africa. (The program's directors also hope to wind up the five-year grant with a large conference in Halifax, inviting all the program's students and collaborators.)

"They'll be a big learning boost — and an enthusiasm boost as well," says Ratten.

The two students aren't quite sure where they'll end up after completing their degree, which they're both quite okay with: they want to take full advantage of the doors they hope TOSST opens for them.

"I'm sure there will be lots of opportunities that pop up, and I'm really keen in using some of those professional development tools," says L'Esperance. "I think that's going to be very useful."