This article was first published in the Spring 2013 issue of Dalhousie magazine.

Binders stacked on binders. Folders begetting more folders. Books, books and more books.

Not unlike a grad seminar, the reading list for a new university president can be a bit daunting. But Richard Florizone, who becomes Dalhousie's 11th president on July 2, has been attacking it with his trademark enthusiasm.

"It's exciting," says Dr. Florizone. "It's a busy time – tidying up tasks at my current job, preparing to move the family from Saskatchewan – but I'm really appreciating the chance to read, think, get ready for day one at Dalhousie."

A favourite book he's returned to is Leading Minds by Harvard University psychologist Howard Gardner, who argues that leadership is about bringing together two stories: the leader's personal story, as well as the story of those around him. Leaders have to do more than speak to the aspirations of others; the best leaders embody them.

With a diverse background in academia, government and the private sector, Dr. Florizone [pronounced "floor-a-zone"] has a story that speaks, perhaps, to the broadening expectations of both a university and its president in the early 21st century. He's had the opportunity to travel the world in his career, and now finds himself in decidedly new territory: trading the Prairie horizon for a Maritime view.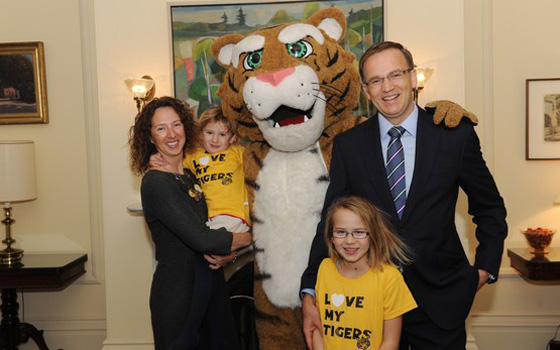 On that front, he expects to fit right in. He's an avid sailor, and his family – wife Mona Holmlund, an art history professor, and daughters Zoë (age 8) and Elinor (age 5) – love camping and the great outdoors. He's even taken up kiteboarding recently, though he admits, "I'm not very good at it."

"There's some common cultural connection between the Prairies and the Maritimes," he says, noting that the founder of the University of Saskatchewan, his alma mater and previous employer, was a Nova Scotian.

"Maybe it's the open spaces, or the economies based on natural resources. But I've found that Nova Scotians feel very comfortable in Saskatchewan and vice-versa."

He leapt at the opportunity to become Dalhousie's president, he says, "Because it was a chance to be part of two centuries of academic excellence in a great, vibrant community by the sea."

And it's that story – Dalhousie's story – that he's most eager to explore in the early days of his presidency.

"I've received so many notes and phone calls welcoming me, from across Dalhousie and across the country, and it's all very humbling. But I think that says less about me personally than it is a testament to Dalhousie, to the reputation the school has and the work of its faculty, staff and students."

Indeed, the presidential transition from Tom Traves to Dr. Florizone marks the close of a remarkable chapter in Dalhousie's history: nearly two decades of growth in enrolment, research funding, programs, campuses, campus development and countless other areas. What was once largely a regional university is now a national and international one, and with the winding down of Bold Ambitions, Dalhousie brings to a close the largest, most successful fundraising campaign in its history.

For all that success, though, there are questions looming, issues knocking at the institute's gates. The 2008 recession brought with it years of government funding cuts that universities across Canada have had to manage. The value of an undergraduate degree, unquestioned by most in the booming '90s and early 2000s, is now a hot topic of discussion. And the rise of the digital classroom has led some to question the long-term sustainability of the current post-secondary model.

Jim Spatz, chair of Dalhousie's Board of Governors, believes Dr. Florizone is the ideal person to help Dal build on its success while preparing for the new opportunities and challenges ahead. Dr. Spatz also chaired the presidential search committee, which consisted of six board members, six Senate members and two student representatives; Dr. Florizone was their unanimous choice.    

"We were impressed not only by his great accomplishments but the broad diversity of his experiences," explains Dr. Spatz. "That breadth of experience and skills is important, especially in being the leader of a diverse and complex organization like a university. Layer that on the background of a world that contains both large challenges and large opportunities for universities and that diversity becomes even more important." 
The back story

Dr. Florizone brings to the table many of the traits you'd expect from a university president: enthusiasm for knowledge and innovation; a proven track record of success in post-secondary education; a reputation for being a collaborative, consultative leader; and a passion for the university's mission.

His background, though, is more distinct. You'd be hard pressed to find another MIT-educated nuclear physicist who has been a policy advisor, a business strategist, a fundraising consultant and a university administrator – all by the age of 45. His career has taken him from academia (University of Cambridge, University of Saskatchewan) to the private sector (Bombardier Aerospace, Boston Consulting Group) to government (a secondment to the World Bank).

"I was drawn to physics, initially, by a deep curiosity about the physical world, the interactions between atoms that drive the universe forward," he explains. "But as I reached the end of my PhD I found I was just as intrigued by the interactions between people: how to bring a team together, how you align the right personalities that allow the pursuit of science and knowledge to happen. And that curiosity drew me into the business world."

"Curiosity" is a word Dr. Florizone keeps returning to when speaking about his career. In conversation, he's an eager listener, more than happy to frame his own thoughts in the form of a question if it leads to a better discussion. While he readily offers his opinion if asked, he seems even more engaged when asking others for their point of view.

After completing his PhD at MIT in 1999, he spent the next six years between Bombardier and the Boston Group, but his inquisitiveness brought him back to the university. "When I had the opportunity to spend a sabbatical working at Cambridge in 2002, it was like this light went off in my head. I realized how these skills I'd developed in my career could fit within the university, help it move knowledge, innovation and education forward."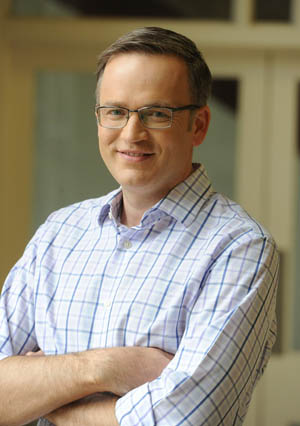 In 2005, he returned to the University of Saskatchewan, where he had studied as an undergrad and master's student, to become the school's vice-president finance and administration. Peter MacKinnon, the university's president at the time, says Dr. Florizone's voice at the senior leadership table was invaluable.

"In universities, your capacity to get things done depends to a very great extent on your ability to get others on board and work well with them," he says. "Richard has a formidable intellect and great skills, but is also very collaborative. He believes in engaging others and working closely with them, and is a very fine communicator."

A vice-president finance and administration touches most corners of campus, balancing major priorities to help the university community achieve its goals on a tangible level. Dr. Florizone managed several key projects during his time in the role, from helping develop a national synchrotron research facility (a particle accelerator for fields like materials and earth sciences), to launching an international vaccine centre, to doubling the amount of student housing on campus to meet demand.

"Having an understanding of finance was an asset [in my role], but it's far from sufficient for any leadership position, particularly in a university," says Dr. Florizone, who during that time was also a policy fellow in the Johnson-Shoyama Graduate School of Public Policy, publishing the occasional academic paper when he could.

"What I tried to do as VP finance was not only pay attention to the financial fundamentals, but to use the portfolio to advance the academic mission: helping faculty and deans move projects forward that were important to them and that would improve teaching, research, the student experience."

When asked about his proudest accomplishments, what leaps to mind first is his work with students. "There's an energy that comes from working with students," Dr. Florizone says. "It's rewarding to work through complex issues with them, finding areas of shared interest and then advancing them together."

In addition to new residence space and improvements in areas such as counseling and food services, Dr. Florizone worked closely with the University of Saskatchewan Students' Union (USSU) to help make a new student centre possible. In 2011, the USSU presented him with its Doug Favell Staff Spirit Award, celebrating his contributions to student life.

"I'd say the lens through which Richard often looked was one that focused on students, their services and their success," says James Pepler, USSU president in 2007-08. "What stands out to me about his working style is his honesty, frankness and willingness to work on tough items with an almost eager zeal."

"He really cares about students and the university," says Josie Steeves, who succeeded Pepler as USSU president. "That's not to say we didn't disagree sometimes; there are always going to be situations where the students' union and the admin simply can't see eye-to-eye. But he was never an adversary. I always felt that our honest and respectful criticism was welcomed and heard, not discouraged or ignored.

"I think he'll be a great president," she adds. "I honestly believe that the U of S has lost one of our greats."
The context

Dalhousie is also losing one of its greats, and Dr. Florizone is quite aware of the legacy he's being asked to follow.

"When you look at Dr. Traves's leadership, you see a real depth and breadth of achievement in all areas of the university's mission," he says. "It's inspiring to me, that progress. It's a remarkable legacy to build on, to help guide us into Dal's third century."

So just how do you build on that legacy? Well, if you're Richard Florizone, you start with listening and learning. He's calling the first months of his first term his "100 days of listening," and plans to devote a good deal of his time to getting to know the Dal community.
Read also: He's all ears: Kicking off 100 Days of Listening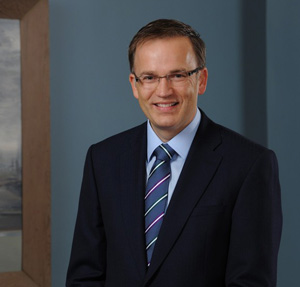 "I want to hear their hopes, dreams, worries, concerns – the full story," he says. "I have my own thoughts, but my guiding questions are likely the same as our students, faculty, staff and alumni, which is why I want to hear from them. Where do we go with the student experience? What are our aspirations for research and innovation? How will we engage with our communities locally, nationally and globally?"

Importantly, those questions are also increasingly being shaped by influences from outside the academy. Ross Paul, who has served as president of both Laurentian University and the University of Windsor, is the author of Leadership Under Fire: The Challenging Role of the University President. He might well have subtitled the book "the changing role," given how different today's universities look from their predecessors.

"It wasn't so long ago that those who were not directly involved in the university didn't pay much attention to it," he explains. "It was a mysterious organization, mostly for elites. But today, universities are seen as truly public institutions, and you have a huge rise in public accountability."

That goes doubly for a university president.

"You see an increase in all these external functions that are expected of a president: government relations, community relations, fundraising, alumni relations, international partnerships, keeping up with new technology. There are so many new roles in the presidency that weren't there even 20, 30 years previous," says Dr. Paul.

Dr. Florizone recognizes and places community engagement alongside teaching and research at the core of the university's mission.

"Nobody uses the term 'ivory tower' anymore," he says. "If we want to maintain our institutional autonomy and the values we hold dear – values like academic freedom – the public is increasingly calling for us, and requiring us, to engage with our community."

He's speaking of community engagement in its broadest sense, everything from being a good neighbour, to translating research into tangible public good, to playing a role in economic development. At the same time, though, he says a university has to be about more than just responding to immediate public needs.

"We need programs that serve our region and our country, but universities do more than just serve society; we stimulate it," Dr. Florizone explains. "A compelling civil society requires doctors, lawyers, engineers and accountants, but also poets, artists, social scientists. We need to be equally as attuned to answering tomorrow's questions as we are to solving today's problems."

Though the demands placed on the modern university have led to many of its key functions becoming more professionalized, its quest for knowledge and understanding remains as important as ever. This helps explain one of Dr. Paul's observations: that while the job description of a university president looks increasingly like that of a corporate CEO, universities rarely hire actual CEOs as presidents. Business acumen is part of the package but, as Dr. Florizone himself notes, that alone is insufficient to lead a university. A president has to understand the university at its core, from its quirks (and quarks) to its thrilling ability to generate knowledge and understanding that can quite literally change the world.

In Dr. Florizone's case, his time outside the institute has only strengthened his appreciation for the value of university research and education. And it's his experience studying and working within higher ed that drives his steadfast commitment to protecting its mission.

"There's a lot of second guessing about higher education right now, questions spurred by new technology and financial constraints," he says. "That's a good debate and we welcome it. But I think we have a great story to tell.

"Ask any alum about the most formative experience they had inside a university," he continues. "I'd be willing to bet it's from an interaction with other students or an individual faculty member. Facilitating those interactions is not a low-cost budget model, and I don't doubt that there are some circumstances where students may be very well served through online education, for example. But the heart of higher education is those interactions between people; that's where real innovation and inspiration happens. And I can't see that going away."
The possibilities

Above all else, Dr. Florizone says his enthusiasm for becoming Dal's next president is shaped by an awareness of how university teaching and research can change lives.

"You know, my grandmother only had a Grade 4 education, and in two generations I was able to get to MIT. That speaks to the effect that university can have not just on individuals, but entire generations. Those students walking across the stage at convocation represent not only their own hopes and dreams, but also those of their family, their extended family and even their community.

"Dalhousie has had that impact on more than 100,000 living alumni. Just thinking about those stories, the contributions each of them has made to society, or the work of Dal's outstanding researchers over the years… it's deeply moving and humbling. That I'll get to play some small part in that, well, that's what excites me most about this."