Sophie
Jacques
Associate Professor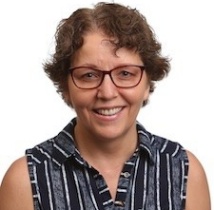 Email:
Sophie.Jacques@dal.ca
Phone:
(902) 494-3551
Fax:
(902) 494-6585
Mailing Address:
Dalhousie University, Life Sciences Centre, Rm 2336, 1355 Oxford Street, PO Box 15000, Halifax, NS B3H 4R2

Research Topics:
Development
Cognitive psychology
Self-control
Socio-cognitive development
Socio-emotional development
Cognitive development
Education
BA (McGill University)
MA (University of Toronto)
PhD (University of Toronto)
PDF (Université de Montréal)
Research Interests
Professor Jacques' research interests include the development of three aspects of self-control, namely, cognitive control, behavioural control, and emotion regulation. Her work uses multiple methods with typically developing preschool and school-aged children, as well as children at risk. She does both targeted cross-sectional experimental research and large-scale longitudinal intervention-based research.
Selected Publications

Campbell, C. A., Russo, N., Landry, O., Jankowska, A. M., Stubbert, E., Jacques, S., & Burack, J.A. (2017). Nonverbal, rather than verbal, functioning may predict cognitive flexibility among persons with autism spectrum disorder: A preliminary study. Research in Autism Spectrum Disorders, 38, 19–25. http://dx.doi.org/10.1016/j.rasd.2017.03.005
MacLeod, A. A. N., Castellanos-Ryan, N., Parent, S., Jacques, S., & Séguin, J. R. (2017). Modelling vocabulary development among multilingual children prior to and following the transition to school entry. International Journal of Bilingual Education and Bilingualism. http://dx.doi.org/10.1080/13670050.2016.1269718
Hudson, A., & Jacques, S. (2014). Put on a happy face! Inhibitory control and socioemotional knowledge predict emotion regulation in 5-to 7-year-olds. Journal of Experimental Child Psychology, 123, 36-52.
Hudson, A., Jacques, S., & Stewart, S. H. (2013). Selective attention to emotional pictures as a function of gambling motives in problem and nonproblem gamblers. Psychology of Addictive Behaviors, 27, 1079-1091.
Campbell, C., Landry, O., Russo, N., Flores, H., Jacques, S., & Burack, J. A. (2013). Cognitive flexibility among individuals with Down syndrome: Assessing the influence of verbal and nonverbal abilities. American Journal on Intellectual and Developmental Disabilities, 118(3), 193-200.
Jacques, S., & Marcovitch, S. (2010). Development of executive function across the lifespan. In W. F. Overton (Ed.), Cognition, Biology, and Methods across the Lifespan: Volume 1 of the Handbook of life-span development (pp. 431-466), Editor-in-chief: R. M. Lerner. Hoboken, NJ: Wiley.
Blaye, A., & Jacques, S. (2009). Categorical flexibility in preschoolers: Contributions of conceptual knowledge and executive control. Developmental Science, 12(6), 863-873.
Awards and Honours

•Public Health Agency of Canada: Innovation Strategy (Phase II funding: $2,762,308), Socially and Emotionally Aware Kids (SEAK). (Jean Hughes, Project Lead Researcher & Sophie Jacques, Associate Project Lead Researcher) in partnership with Canadian Mental Health Association, Nova Scotia (CMHA NS).
•Natural Sciences and Engineering Research Council of Canada (NSERC) Discovery Grant 2003-2012, The Role of Language in the Development of Cognitive Flexibility
•Natural Sciences and Engineering Research Council of Canada (NSERC) Postdoctoral Fellowship, 2001-2003
•American Psychological Association (APA) Div. 7 Dissertation Award 2002
Memberships
•Society for Research in Child Development
•Cognitive Development Society
Teaching
•Methods in Developmental Psychology Laboratory
•Psychology Honours Thesis Instructor & Advisor
•Advance Seminar on the Development of Self-Control 
Service and Activity
Chair, Dalhousie University Hearing Committee