»
Go to news main
Representation in Engineering Matters
Posted by
Imhotep's Legacy Academy
on September 13, 2020 in
News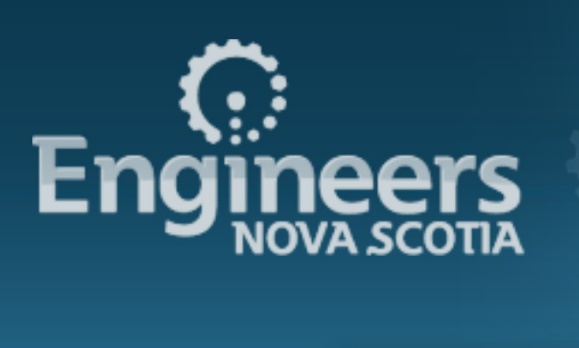 Now, more than ever, engineering is in need of diversity. As a professional field that has been trusted by society to design the technology and systems of the future, engineers need to ensure that this future reflects everybody.  
 
Imhotep's Legacy Academy (ILA) is an innovative university-community partnership that mobilizes university and college students, faculty and community leaders to help improve student success and bridge the achievement gap for elementary, secondary and post-secondary students of African heritage in Nova Scotia. ILA provides its participants with an enriching blend of real-world learning projects in Science, Technology Engineering and Math (STEM); including skill-building and leadership development activities, as well as tutoring and financial support.

ILA's Outreach and Communications Officer, Nzingha Millar, spoke with Engineering Students from Dalhousie University about their journey and involvement with ILA. These students demonstrate why representation in STEM matters,  from renewable energy research to sewage treatment. Let's just say, their answers get down and dirty - literally!
---
Jesimiel Ugbebor
From: Nigeria
3rd Year Mechanical Engineering Student, Dalhousie University
ILA Involvement:  iCode+ Student and Mentor, Virtual School Program Mentor, Summer Scholar Mentor, ILA-TD Opportunity Scholarship recipient

Q: How has ILA helped you on your journey toward engineering?

A: I moved to Canada in high school, then I joined Imhotep. As a STEM program, I feel like they gave us options. We always had someone to talk to in case we needed more information, we could always come to Imhotep and ask. That was a big help.

 

Q: What do you love about being an ILA Mentor?

A: Just to watch students grow. I was also in their place, now I'm doing what someone did for me. I've been with some students since grade 10 and now they're in grade 12 about to start university.  It's like, wow, I can see their progress. I feel like that's the best part.

Q: I've spoken to some engineers that describe the field as "creative", especially when designing something that's never been seen before and making it actually work. What do you think about that?  

A: Engineering is all about innovation and what new ideas you can bring to the table. Most people think creativity is just art, but engineering is thinking outside the box and improving how things function.

Q: Are there many other people that look like you in your program?

A: In mechanical engineering, I think I'm the only black girl. It's hard of course. You have to try to fit in. You have to melt into the group -  if you know what I mean -  and find a way to get what you need.

Q: Engineers are designing the future, how important is it to have diversity in that process?

A: Innovating and getting creative is not just for one type of person. If we need to make innovations for a certain type of machine - the machine needs to function for white people, Black people, disabled people, etc. So in engineering you can't just have one type of person doing that job.

Q: What advice would you give to a younger student?

A: I learned that it's not all about grades, it's about your connections and what you bring to the table, your ideas.  Most employers want to know what you have in your head. My advice to grade twelves is to be prepared for what you're going to see. When I started, I thought it was too much, I even wanted to drop out. It will be worth it in the future.

---

Gillian Stanton
From: Digby, NS
5th Year Chemical Engineering Student, Co-op, Dalhousie University
ILA Involvement: ILA Summer Student Research Scholar (2019)

Q: Your research is in wastewater management, What do you get into with that?

A: Uh… Sewage! It's pretty gross, I'm not going to lie, but it's super interesting. We're taking gross water and making it clean. For one facility, it's going into a river and another facility it's going into the Halifax Harbour. Knowing that I can make it as clean as possible is great and rewarding.

Q: What do you say to people that doubt the Halifax Harbour is cleaner than it used to be?

A: An old term was, "Dilution is the solution." I don't agree with that. If we can take away as many pollutants as possible, it would be a lot better for our water systems.

Q: Do you feel connected to the environment on a personal level?

A: I grew up in Digby Neck, right between the St. Mary's Bay and the Bay of Fundy. I love seeing the ocean. I feel very connected to the water resources. Knowing I have a direct impact on how much pollution goes into the water is fantastic.

Q: What got you interested in waste-water engineering?

A: One project I had, I did lead sampling at peoples homes. Getting to see that impact on a personal level and seeing the families that drink the water was educational. No matter what,  we're going to need water. Water's where it's at!

Q: What's the one thing you want to accomplish as an engineer?

A: Bettering the lives of other people. I want to make sure more people are safe and have access to the things everyone needs to have.

Q: What do you think is the impact of the Summer Student Research Scholarship?

A: Giving students the resources to have experiences and have those hands-on opportunities to learn is important,  so that they graduate and increase those faces of representation in the professional field.

Q: You've made an effort to encourage other students to follow their passion in STEM, how will you continue to do that when you're established in your career?

A: I want to go to rural communities and connect with students like myself, who didn't really have an example of an engineer in their lives. I'd love to be that role model for someone else and tap into ILA's outreach program in rural communities.

---

Corey Sawyer
From: Bahamas
5th Year Mechanical Engineering Student,  Dalhousie University, Co-op
Virtual School Program Mentor,  Activity Developer

Q: What made you want to become an engineer?

A: When I was younger, I always thought about how things work and why they work the way they do. That inquisitive nature of mine, it really fit into an engineering degree.

Q: How important is it that you as a mentor look like the students you're mentoring?

A: There's nothing wrong with having mentors that don't necessarily look like you. But when you see someone who is somewhat of a mirror image of yourself, especially in a field where we're not exactly plentiful, it serves as an inspiration.

Q: What is the impact of that mentorship?

A: I know if it was me in that position, I would think "Wow, I can actually do something like this, or even greater." It would be even better if there were more people from directly within [African Nova Scotian] communities too, because that would be an even closer relationship. I don't think it should be underestimated, it's important.

Q: What are the top industries you think engineers will be involved with in the future?

A: It's hard to say what the next big thing is, because there's several next big things. There are established industries that are being transformed. The easiest one I can point towards is the energy industry. There are advances being made every day in terms of improving the current infrastructure we have and showing us new technologies we can use, 20 or 30 years down the line.

Q: What advice would you give to a younger student?

A: I don't want anyone to think it's an easy journey, but at the same time, I don't want anyone to be discouraged by that. You can't avoid the obstacles, it's about how you handle them. As long as you have the dedication and foresight to see where this degree will take you, you can succeed.


---

ILA creates fun and engaging STEM videos for students to follow from home via our YouTube channel.  You can keep up with Imhotep's legacy Academy by following us on social media!

YouTube: Imhotep's Legacy Academy
Facebook, Instagram, and Twitter: @imhotepslegacy