»
Go to news main
2021 Annual Closing Ceremony
Posted by
Imhotep's Legacy Academy
on May 15, 2021 in
News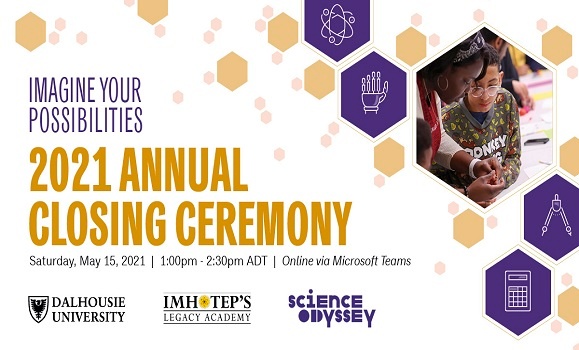 On Saturday, May 15th, 2021 ILA held its Annual Closing Ceremony, celebrating its 18th year of operation.  For the first time, due to COVID-19 restrictions, this year's event was held virtually via Microsoft Teams. The event was attended by parents, students, academics, and various community members.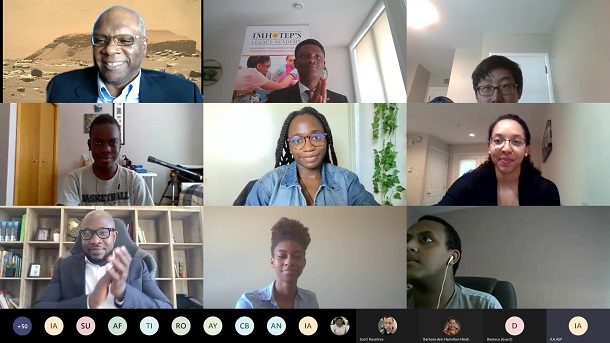 The theme for this year's event was Imagine Your Possibilities.  The ceremony showcased the contributions of local and international science, technology, engineering, and mathematics (STEM) professionals and also highlighted the STEM program activities conducted by ILA (we transitioned all programs to a virtual platform in response to COVID-19 restrictions) for learners of African heritage. 

Guest speakers for this year's Closing Ceremony were Dr. Ronke Olabisi and Dr. Ernest Korankye.  Each presented their experiences through academia and their journey to a successful career.
Dr. Ronke Olabisi is a highly accomplished Biomedical Engineer and aspiring astronaut. She works at University of California, Irvine as an Assistant Professor in Biomedical Engineering. In her presentation, she spoke broadly about her research with tissue engineering to help improve the livelihood of those suffering from congenital defects, injuries, aging and other health concerns relating to spaceflight. She spoke about her transition from Mechanical Engineering to Biomedical Engineering and experiencing uncertainty throughout her career on what she wanted to do. She concluded "You can not go wrong, if you do what you love"!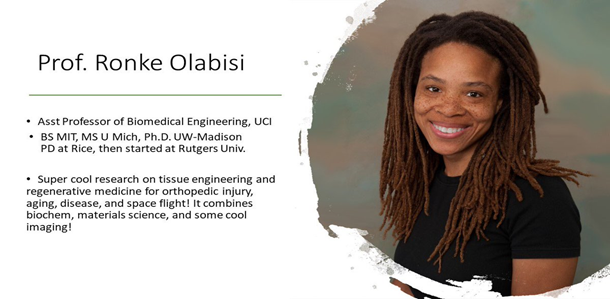 Dr. Ernest Korankye is an accomplished business owner based in Truro, Nova Scotia and a former ILA Coordinator/Mentor. He spoke about his experience in high school in Ghana, struggling with courses and overcoming academic challenges. Dr. Korankye went on to complete his Bachelor's degree in Agriculture with a major in Molecular Biology in Accra, Ghana and subsequently came to Canada on full scholarship to complete his Masters in Plant Physiology through the former Nova Scotia Agricultural College. He later completed his PhD in Food Sciences from Dalhousie University and now runs a lucrative shipping and export business, Asante Logistic Group, reaching clients across the globe. At the core of his presentation, he assured students never to give up on their dreams, noting that there are many careers in the business field which intersect with the STEM field.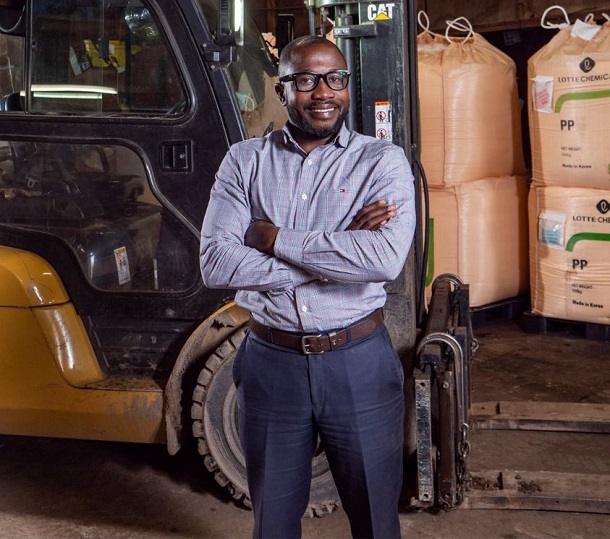 We also recognized the sponsors, donors and supporters that make our programming possible. This year's event was sponsored by the Natural Sciences and Engineering Research Council of Canada (NSERC)'s Science Odyssey.
We were honored to have opening remarks delivered by the Honorable Tony Ince, Minister of Communications Nova Scotia, Minister of African Nova Scotian Affairs, and Minister responsible for the Office of Equity and Anti-Racism Initiatives; as well as Mr. Andy Fillmore, Member of Parliament for Halifax, Nova Scotia.
          

The Honorable Tony Ince,
Minister of African Nova Scotian Affairs (ANSA)
 
Mr. Andy Fillmore,
Member of Parliament, Halifax
 
Award and scholarship recipients were announced [PDF 278kB] (awards were distributed by mail):
Student of the Year Awards
Awarded to students with exceptional participation in ILA program activities, (i.e., After-School Program, FIRST LEGO League Program, ILA Coding Program, Virtual School Program).

Assessment Criteria:
  - Student must be nominated by ILA Program Staff
  - Strong program attendance and participation
  - Demonstrated commitment to program activities
  - Demonstrated strong interest in STEM subjects (Sciences, Mathematics)
  - Strong academic student

ILA-TD Opportunity Scholarships
A four-year renewable scholarship valued at up to $5,000/yr, for secondary school students with demonstrated academic accomplishment and STEM-study potential.  Scholarships are tenable toward a STEM-related program of study at Dalhousie University, Halifax.

Assessment Criteria:
  - Strong program attendance
  - Demonstrated commitment to program activities
  - Demonstrated strong interest in STEM subjects (Sciences, Mathematics)
  - Strong academic student

Summer Student Research Scholarships (SSRS) and Medical Studentships
These $6,500 SSRS scholarships are awarded to students of African heritage enrolled in full-time studies in computer science, engineering, health, or science. These scholarships provide students with computer science, engineering, health, and science-related research experience over the summer months.  

Assessment Criteria:
  - Enrolled in an undergraduate STEM program at a post-secondary institution in Nova Scotia.
  - Preference will be given to applicants who have participated, or intend to participate, in the Imhotep's Legacy Academy.
  - Selection is based on a combination of academic performance (50%), research ability (30%) and leadership/community involvement   (20%).
  - Cumulative GPA at the time of application in a computer science, engineering, health, or science program of study of at least 3.0 is required.
  - Students must conduct their research under the guidance of a Dalhousie University faculty member

These $5,000 medical studentships are awarded to undergraduate students of African heritage who are confident that medical research will be part of their professional careers.  The goal of this studentship is to increase the number of African Nova Scotians in medicine by providing medically related research experience.

Assessment Criteria:
- Enrolled at Dalhousie University and completed at least 2 years of an undergraduate program;
- Member of African Nova Scotian community or African Canadian;
- Demonstrate a serious interest in a future career in medicine or medical research;
- Quality of the student (research experience, skills, fit to the project);
- Potential contributions of the students