Norman P.
Schepp
Department Chair, Associate Professor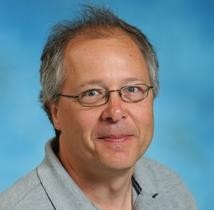 Email:
nschepp@dal.ca
Phone:
902-494-7055
Mailing Address:
Department of Chemistry Dalhousie University 6274 Coburg Road P.O. Box 15000 Halifax NS B3H 4R2

Research Topics:
Organic chemistry
Synthesis
Spectroscopy
Photochemistry
Lasers
Mechanisms
Reactive intermediates

Education
BSc,  University of Toronto
PhD,  University of Toronto
PDF,  Universitat Basel and National Research Council of Canada
Research interests
Our research is focused on developing novel organic chromophores with the ability to undergo two-photon induced photochemistry. In addition, we also use laser flash photolysis to study the chemistry of interesting reactive intermediates in both solution and in solid-state media.

Selected awards and honours
Undergraduate Chemistry Society Teaching Award 2012.
Dalhousie Innovation Award for Concepts in Chemistry 2008 (Shared).
PetroCanada Young Innovator Award  2003.
Research Corporation Innovation Award  2001.
Selected publications

"The Reactivity of Diarylmethyl Carbocations within Non-protic Zeolites." G. Hallett-Tapley, F. L. Cozens and N. P. Schepp (Can. J. Chem., 2011, 89, 347-358).
 "Non-Resonant Two-Photon Photochemistry of a Barton ester, N-Phenylacetyloxy-2-pyridinethione." N. P. Schepp, C. J. M. Green, and F. L. Cozens (Photochem. Photobiol. Sci., 2010, 9, 110-113).
 "Effect of Steric Bulk on the Absolute Reactivity of Allene Oxides" M. W. Konecny and N. P. Schepp (Org. Biomol. Chem., 2009, 7, 4437 - 4443).
 "Substituent and solvent effects on the beta-heterolysis reaction of beta-hydroxy arylethyl radicals."  F. L. Cozens, S. F. Lancelot, and N. P. Schepp (J. Org. Chem. 2007, 72, 10022-10028).
 "Picosecond Dynamics of Nonthermalized Excited States in Tris(2,2-bipyridine)-ruthenium(II) Derivatives Elucidated by High Energy Excitation." S. A. McFarland, F. S. Lee, K.A.W.Y. Cheng, F.  L. Cozens, and N. P. Schepp (J. Am. Chem. Soc., 2005, 127, 7065-7070).