Frances L.
Cozens
Associate Professor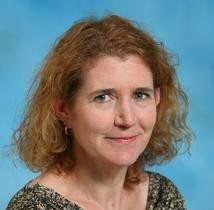 Email:
frances.cozens@dal.ca
Phone:
902-494-6582
Mailing Address:
Department of Chemistry
Dalhousie University
6274 Coburg Road
P.O. Box 15000
Halifax NS B3H 4R2

Research Topics:
Organic chemistry
Materials
Spectroscopy
Photochemistry
Lasers
Reaction mechanisms
Reactive intermediates
Zeolites

Education
BSc, York University
PhD, University of Toronto
PDF, University of Ottawa
Research interests
Our research focuses on investigating the dynamics of organic reactions in both the solid state and solution. Reactions are studied under fast reaction conditions using laser spectroscopy. The influence of unique environments on reaction behavior is an area of interest.