News
»
Go to news main
Xiaoxi Xu: A student profile
Posted by
Mallory Rae
on September 20, 2021 in
News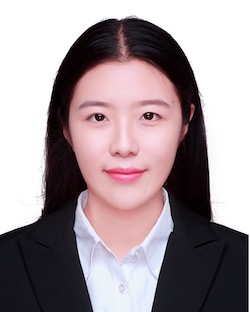 Xiaoxi Xu graduated from Sichuan Normal University with a bachelor's degree in auditing and is now completing her Master of Science in Business (MScB) at Dalhousie University. She is an associate member of the Association of Chartered Certified Accountants and has plans to take the Chartered Financial Analyst exam after graduation in order to pursue a career in banking, securities or corporate internal management.
Xiaoxi chose to attend Dalhousie's MScB program because of our university's long history and abundant educational resources that are provided to students. The professors were a large deciding factor as well, because of their knowledge and experience. Xiaoxi was looking for professors who are able to teach beyond theoretical knowledge. Xiaoxi was also drawn to the coastal scenery and local customs of Nova Scotia.
After she completes her graduate thesis, Xiaoxi is considering two options—either pursue a PhD or take some time away from school to work full time. The latter would help Xiaoxi gain work experience and she can continue to immerse herself in the cultural environment of Canada.
Xiaoxi's advice for incoming students is, "Don't be shy, always communicate with professors and classmates to learn about their different qualities and perspectives." Xiaoxi highlights the importance of not being afraid of failure and mistakes. They are important in the learning process, and they can help us find our passions as well as our strengths and weaknesses. Xiaoxi also encourages students to get involved in the extracurricular activities at Dalhousie to gain new experiences and make new friends.