Dalhousie School of Social Work Community Clinic

The Dalhousie School of Social Work Community Clinic is located at 5595 Fenwick St, Suite 100, Halifax. The Clinic is staffed by two Dalhousie social work coordinators, a mental health social work counselor, a housing support worker and a social work community case worker. The Clinic was conceptualized and is managed by the Social Work Field Coordinator, Cyndi Hall and faculty member, Dr. Jeff Karabanow.
Our purpose:
to offer undergraduate and graduate students in Health Professions an opportunity to learn frontline practice from a social justice and anti-oppressive perspective
to provide support and advocacy
and to enhance existing front line services by supporting their work and collaborating on complex cases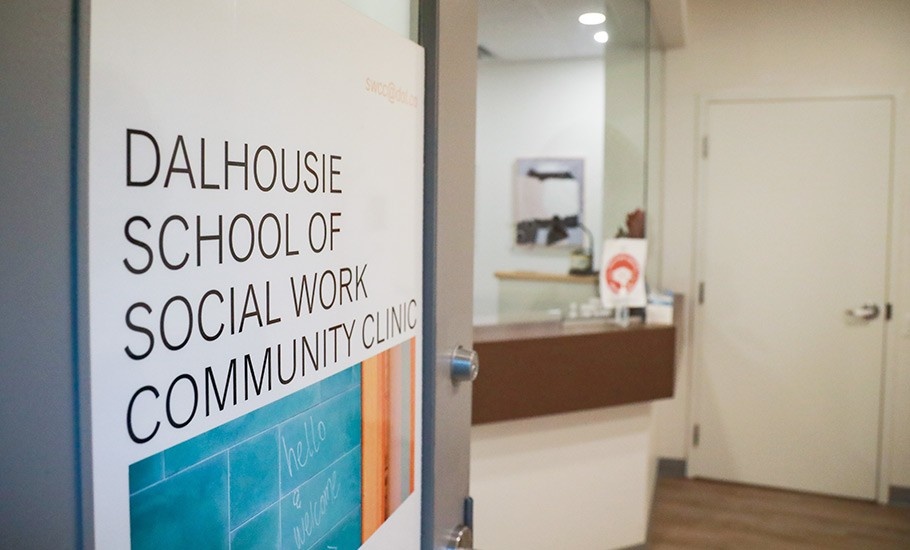 The Dalhousie Social Work Community Clinic aims to support folks experiencing poverty though case management, advocacy, counseling, and system navigation.

Our agency provides:
a social justice service delivery model
a student learning environment

interprofessional supports
History: 
In 2014, the Clinic launched to provide an alternative placement for students that prioritizes a social justice and an anti-oppressive framework to folks living in poverty and experience marginalization in the formal systems. 
How to access our services:
Clients can self-refer by either calling (902-494-2753) or emailing (swcc@dal.ca) us. Clients can be referred by other practitioners as well by either calling, emailing, or by fax (902-494-2759). Our referral form is found under the links and documents section.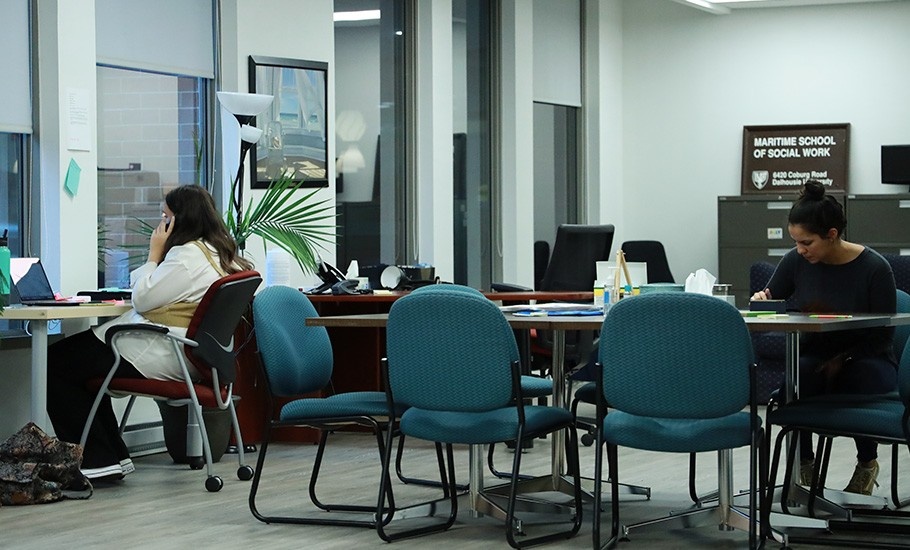 Acknowledgements
We would like to thank Dalhousie University's Faculty of Health, The School of Social Work, The College of Pharmacy and the President's Office for their continual support of our program, students and clients. We would also like to acknowledge the support of NS Department of Labour and Advanced Education as well as the Chebucto West Community Health Board, the Halifax Community Health Board, the Dalhousie Pharmacy Endowment Fund, the Hewitt Foundation, and the Affordable Housing Association of Nova Scotia. In addition, we would like to acknowledge the generosity of individual donations that supported the continuation of Community Clinic services.