Student Engagement
Social Work
Students at the Clinic participate in the responsibility of engaging with referrals, intake and follow-up appointments, developing collaborative case-plans with clients, community engagement and grant writing. The Clinic's focus is to support students make connections between critical theory and practice. Social Work students at the Clinic are able to participate in learning at the Clinic in two ways: the Clinic offers a field education site for students to complete their full BSW or MSW placement hours; or students can engage with the Clinic by participating in a two-four week rotation.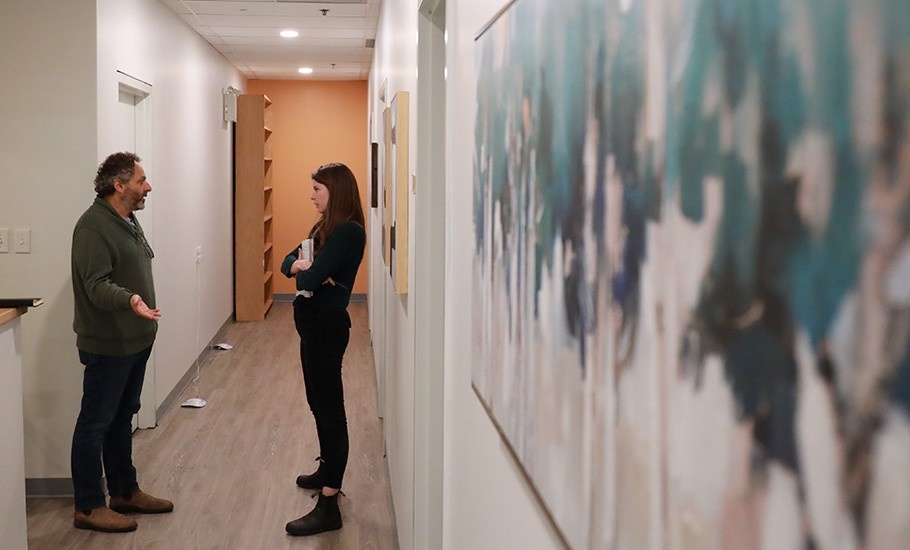 Pharmacy
Over the last two years the Clinic has also implemented a partnership with the Dalhousie College of Pharmacy in order to provide interdisciplinary service provision. Pharmacy students working with the Clinic, under supervision of the Pharmacists, engage in: medication assessments and education; support with sleep and wellness; and support with medication costs. Pharmacy Student practice experience program (PEP) rotations will follow the PEP Policy Manual rules and regulations published by the Dalhousie University College of Pharmacy http://www.dal.ca/faculty/healthprofessions/pharmacy/programs/related-resources.html as well as the Policy and Procedures found in this Clinic Manual. All requests for Pharmacy Student placements are managed by the Practice Experience Program of the Dalhousie University College of Pharmacy. A current preceptor form must be on file at the College of Pharmacy for each pharmacy learner.
Occupational Therapy
The Community Clinic recently expanded student services to include a partnership with the Dalhousie School of Occupational Therapy (OT). Occupational Therapy students are currently engaged in interdisciplinary learning opportunities through shadowing and working with coordinators and students. Eventually, we hope to expand Occupational Therapy services to include assessments and client support by student and preceptors.
If you are a Dalhousie student and would like to become involved with the Dalhousie Social Work Community Clinic, please contact the Clinic Coordinators at swcc@dal.ca