What our students say
Applicable to Daily Interactions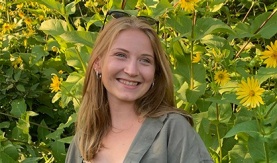 As a management student majoring in leadership and organization, the skills I've been developing through discussions and content studies can already be applied to my daily interactions...the courses discuss interworking's of business operations that surround disability management, and I have been able to connect the concepts to my other courses on multiple occasions. Entering a career in business or healthcare, this program will emphasize how classroom content will be applied in practice with various examples and case studies. With a consistent workload, this class is also easy to manage amongst other courses.
~Sarah Reed

Gain Tangible Skills
I completed the disability management program alongside my social work degree, and the program taught me the tangible skills to understand accommodation plans, disability in the workplace, workplace wellness, preventative health, and implementing helpful workplace programs such as stress management.
My favorite parts of the program were the challenging cases that had to make me think outside of the box on how I would manage that situation. Now, part of my social work includes disability management.
~Breanna Ching
Learn Best Practices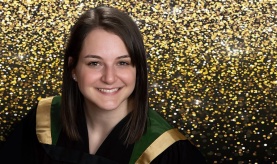 The knowledge that I gained from Dalhousie University's Certificate in Disability Management program will provide me with lifelong benefits. From this program of study, I have learned best practices regarding how to help individuals return safely, effectively, and efficiently to maximum functioning. Furthermore, I have expanded my knowledge on how to assert both my own rights and the rights of others to accommodation within the workplace. I believe this program is an asset to anyone in a helping profession and for anyone in general. All employees can benefit from knowing their right to accommodation and the options available to them.
~Stephanie Quirke
Developed Writing Skills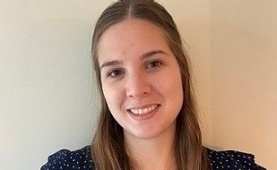 My actuarial science degree required few written-based assignments. My Certificate in Disability Management gave me the demonstrated written communication skills I needed to confidently apply for the Corporate Residency MBA program. My academic advisors have said that the Certificate in Disability Management is a unique aspect of my application that I should emphasize as much as possible.
~Christine Lunney