Moving Forward
The admission process for the School of Occupational Therapy MScOT Program is proceeding as usual at this time. Please check back for further updates.
Post-Professional Program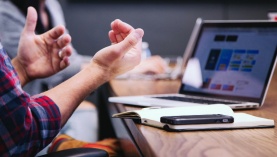 The School of Occupational Therapy is in the process of revising the Post-Professional program. In order to focus on the development of the revised Post- Professional Program while continuing to meet the needs of our current students - admissions for this program is presently on hold.
Information about our programming can be found here. If you have further questions about any of our on-site or online programs please email occupational.therapy@dal.ca
Fall Term Update
Faculty in the School of Occupational Therapy have begun planning for the fall term, since the University announced that fall classes will be online (with some face-to-face offered in the health professions for skills labs). Please see important fall term information for School of Occupational Therapy students.

A list of up-to-date FAQ's and resources related to the Coronavirus can be found here.
MSC (OT) Entry Level Program - Admissions Applications 2020-2021