News
»
Go to news main
'One size fits all model can no longer be used': Videos portray the need for culturally responsive care for African Nova Scotians in healthcare and social services
Posted by
Stephanie Brown
on November 13, 2023 in
News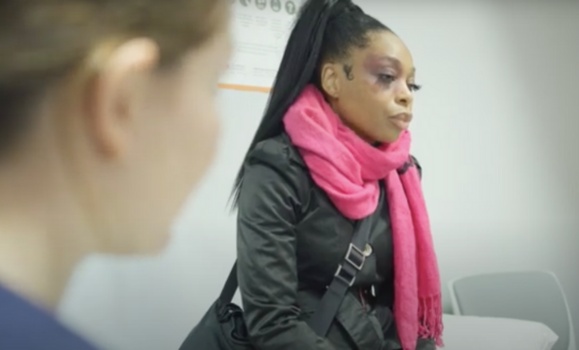 Two short films premiering at the Black Cultural Centre on November 14th address the barriers faced by African Nova Scotians when accessing healthcare and resources related to gender-based violence, and show the importance of applying an Africentric lens to health and social services.
The films are a result of a research project titled 'Culturally Responsive Healthcare to Reduce Gender-based Violence'. Dr. Nancy Ross, School of Social Work, is the PI of the research project and says there was very little research about Black women's experience accessing justice for gender-based violence. Dr. Ross says her team believed the first main system Black women seek out may be healthcare instead of going to the police, so the team wanted to look at healthcare's response.
The team, which included Senator Dr. Wanda Thomas Bernard, put together kitchen table talks with 41 African Nova Scotians about their experiences with the healthcare system.
'This was the first time they were asked'
Dr. Ross says even though the questions were about gender-based violence, experiences of every day racism came up constantly. Participants expressed they had to think about how to present themselves when accessing healthcare and whether or not it was the best decision.
"We heard lots of concerns about things that a lot of people took for granted."
Divine Gbeve-Onyenike, BSW'21, is a research assistant for this project. She wanted to get involved because she has seen how the lack of culturally responsive care has affected African Canadians for generations.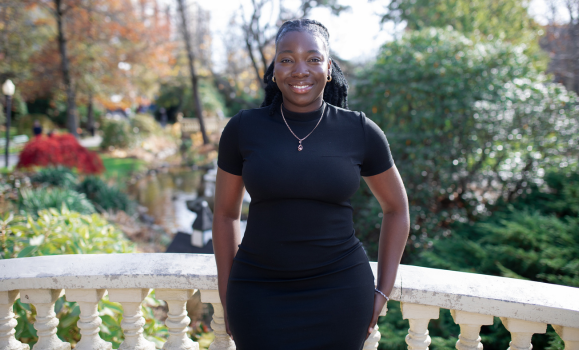 "When interviewing community members, a common thing was that individuals were happy to finally have their voices heard," Gbeve-Onyenike says. "For many people we interviewed, this was the first time that they were asked about their experiences when accessing health and social services with a focus on the culturally responsiveness of the providers they interacted with."
"The research team members that were of African descent have had very similar experiences when accessing social and health services. The findings of the research supported the experiences of some of the team members, leading us to feel validated on the work that is being accomplished."
The team also surveyed healthcare professionals and found that although most people said it was important to be culturally responsive, only about half had received training.
One quote from the survey was "There's a lack of trust with the Black community and African Nova Scotians with almost every institution and system. We are creating band-aid solutions."
'Critical that a change is made'
The first film, 'Woman It's Complicated', shows the complexities of gender-based violence, and the intersection of healthcare and child protective services. Dr. Ross explains that in Nova Scotia, child protective services are moving toward more culturally responsive models which includes meeting people where they are and being supportive rather than punitive.
The second film, 'Same But Different', showcases that it's far more challenging for Black men who are perpetrating gender-based violence to access resources and therapy. What the film suggests is the need for culturally responsive therapeutic care.
"As we live in a province that is home to multiple historical African Nova Scotian communities, as well as immigrants from the African Diaspora, it is critical that a change is made in our health and social service to be more culturally responsive," Gbeve-Onyenike says. "To best serve the diverse community and society we live in, a one size fits all model can no longer be used. Consideration must be given to each individual's history and culture."
Gbeve-Onyenike hopes the films will be used by social workers, service providers and institutions as a learning tool, and that people will reflect on how they interact with people of African Descent and think about if they are truly being culturally responsive.
Register for the screening on Tuesday, November 14th from 3:00 – 4:30 PM at the Black Cultural Centre for Nova Scotia. The event is free and open to the public but pre-registration is required.
The team thanks all those who funded this work, the study participants, the volunteers for taking part in the production of the film, and a huge thank you to the film director Sobaz Benjamin.
Funding from:
Nova Scotia COVID-19 Health Research Coalition
The Nova Scotia Advisory Council on the Status of Women
The Nova Scotia Association of Black Social Workers
The Dalhousie Medical Research Foundation
Mitacs Research Training Awards
Dartmouth General Hospital Foundation
The Progressive Senate Group