News
»
Go to news main
Wabanaki‑Labrador Indigenous Health Research Network announces funding support of two Indigenous‑led, health Programs of Research
Posted by
Terry Murray-Arnold
on September 8, 2023 in
News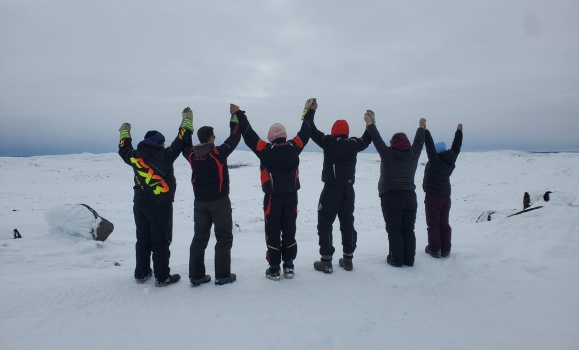 With files from WLN, Torngat Secretariat and Wapna'kikewi'skwaq (Women of First Light).
The Wabanaki-Labrador Indigenous Health Research Network (WLN), one of nine region-wide, large-scale Indigenous health research networks funded by Canadian Institutes of Health Research (CIHR), is pleased to announce the funding support of two Indigenous-led, Programs of Research (PoR).
Weaving Wellness with Ta'n Teli L'nuwulti'k - Wholistic Indigenous health and healing action research, and Inuit wellbeing and learning from the land (IWELL), are the successful projects funded through the WLN's inaugural Indigenous Health Research Support Fund. Each PoR is awarded up to $550,000 over three years, and eligible to apply for a three-year renewal.
This unique funding opportunity is directly aimed at Indigenous communities and organizations. Among its primary objectives is to support Indigenous communities to lead research according to their own health research priorities, generating solutions that support improvements to individual and community health and wellbeing, and advancing self-determination in research and research oversight.
Weaving Wellness with Ta'n Teli L'nuwulti'k - Wholistic Indigenous health and healing action research
Wapna'kikewi'skwaq (Women of First Light) is a non-profit group led by Indigenous women. Formally founded in 2016, the organization offers and supports initiatives for healing and hope to Indigenous communities across Wabanaki Territory.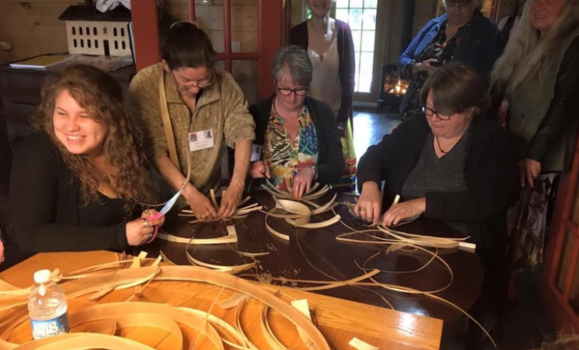 The story of how this organization has grown, organizes, engages, and delivers community programs grounded in the Teachings of Ta'n Teli L'nuwulti'k (Our women's leadership model) has valuable lessons to pass onto other Indigenous communities.
"This work is powerful, demonstrates high impact health outcomes and it needs to be documented and talked about," says principal investigator and PhD (c) De-Ann Sheppard. "One part of the work is to capture who they are and what they are doing. It is going to allow us to build best practices that potentially allow other communities to do the same." The other part of the proposed research is to develop and implement a culturally appropriate, arts and land-based event for single mothers of children with disabilities while demonstrating health and well-being outcomes.
Inuit wellbeing and learning through the land (IWELL)
Formed in 2005, Torngat Wildlife Plants and Fisheries Secretariat is a co-management organization which makes recommendations to three levels of government concerning fish and wildlife in the Nunatsiavut region based on Inuit knowledge and the other best available information.
The Torngat Secretariat has prioritized stewardship and educational activities in response to feedback from the Inuit community. "We have been bringing youth and Elders to the caribou grounds to experience what it is like to hunt caribou," says Dr. Jamie Snook, Executive Director, Torngat Wildlife Plants and Fisheries Secretariat, and the principal investigator of the newly funded program of research. "Some people in their 30s and even older, haven't hunted a caribou and this is unheard of in our history. Communities are concerned about the loss of culture and a break in this cultural continuity."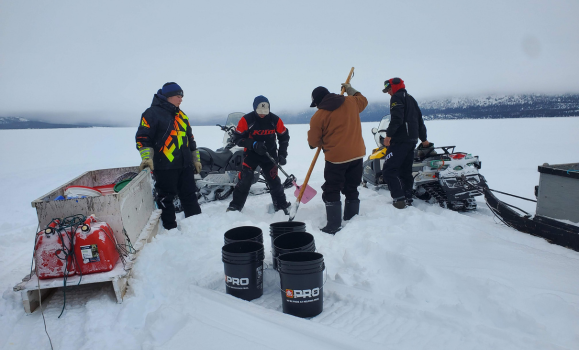 When the Torngat Secretariat learned of the call for funding they saw this as an excellent opportunity to engage the youth they have been working with in different aspects of research over the next three years.  
Through the funded project, Dr. Snook and colleagues plan to gather data which further support the health benefits associated with these activities and to be able to advocate for more programs. This research would not have been possible without the new Indigenous Health Research Support Fund.
About the WLN
The WLN is led by a team of researchers across the region including nominated principal investigator (NPI) Dr. Debbie Martin (Dal Health School of Health and Human Performance) and co-pi Dr. Margot Latimer (Dal Health School of Nursing).