News
»
Go to news main
PhD in Nursing grad brings unique perspective to nursing research as former lymphoma patient
Posted by
Dal Health Communications
on June 13, 2023 in
News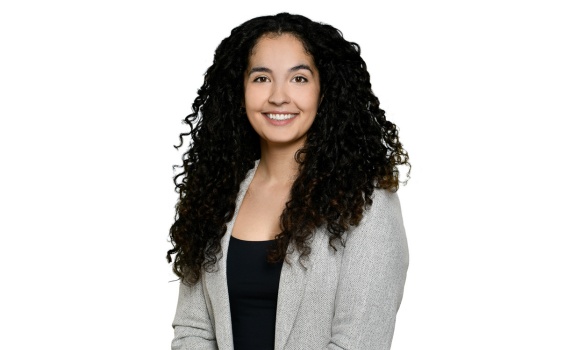 Congratulations to all of our Dal Health Class of 2023! To celebrate Spring Convocation, we chatted with students from across Dal Health. Sydney Breneol is graduating from the School of Nursing with a PhD in Nursing.
Convation Q&A: Sydney Breneol

Pronouns: she/her

Degree: PhD in Nursing

Where you're from: Johnston's River, Prince Edward Island
How significant is it for you to receive this degree?
Receiving this degree is an indescribable and surreal experience. This moment is incredibly significant, as it marks the beginning of what I envision to be a fulfilling and exciting career in nursing research.
What were the highlights of your degree?
Throughout my degree, there have been numerous highlights. However, what made it all possible has been the exception people I've encountered throughout this journey. From my classmates, fellow students, professors, community members, administrators, aspiring and seasoned scientist, every person I've crossed paths with has left an incredible mark on my personal and professional growth. Without the unwavering support and inspiration from the community that surrounds Dalhousie, I wouldn't be the researcher I am today.
What will you miss about your time at Dal?
There are countless things that I will miss! Once again though, it is the incredible people and community that I have had the privilege to work, collaborate, and listen to that I will deeply miss. While I am confident that our collaboration will continue through ongoing and future projects, I will greatly miss our shared lunches, hiking adventures, and dog walks that really brought us together.
What was your journey to Dal and to this program?
While several personal and professional life events influenced my decision to pursue doctoral research at Dalhousie, there is one event in particularly that ultimately defined my academic and leadership choices. At 15 years old, I was diagnosed with lymphoma and had to travel from my home in PEI to the IWK Health Centre for chemotherapy and follow-up. This experience as a patient in the health care system ultimately led me to pursue a career in nursing research. Both as a former patient and a nurse, I felt that could bring a unique perspective to nursing research and viewed a PhD in Nursing as the first step in leveraging my experiences to design and evaluate evidenced-informed policy and practice change in pediatric care. I chose Dalhousie to pursue graduate studies due to the reputation of the Centre for Transformative Nursing and Health Research, the first nurse-led research centred in Atlantic Canada, as well as the work conducted in the Strengthening Transitions in Pediatric Lab, led by my doctoral supervisor, Dr. Janet Curran. I was confident that Dalhousie was the institution that aligned with my research interests, approaches, and goals.  
What topics/research/work did you become passionate about during your education?
During this degree, I became incredibly passionate about improving health outcomes and experiences for children and youth living with medical complexity and their families in the Maritimes. I had the opportunity to collaborate with a number of families, decision makers, clinicians, trainees, and academics on research initiatives aimed to improve transitions in care for this important pediatric population. I am passionate about creating a system that supports families health and well-being living in their communities.
What's next for you?
To continue the work that all began at Dalhousie! I am working as a Research Associate at Pier Labs and Davis Pier, where I am continuing to look for ways to support the health and well-being of children complex needs and their families in Nova Scotia. I am truly eager and excited to work towards mobilizing the findings of my PhD thesis to make an impact on the lives of children and their families.