News
»
Go to news main
BSc in Recreation (Honours) grad grateful to be part of a community that aspires to make a difference
Posted by
Dal Health Communications
on June 13, 2023 in
News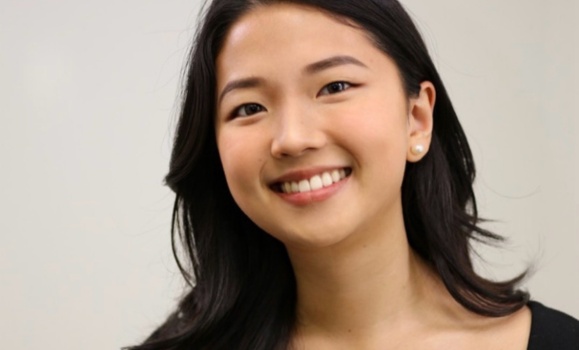 Congratulations to all of our Dal Health Class of 2023! To celebrate Spring Convocation, we chatted with students from across Dal Health. Sofia So graduated from the School of Health and Human Performance with a Bachelor of Science in Recreation (Honours).

Convation Q&A: Sofia So

Pronouns: she/her

Degree: BSc in Recreation (Honours)
Where you're from: Halifax, Nova Scotia
How significant is it for you to receive this degree?
I've always wanted to be involved in improving health and quality of life of individuals. By being a part of the Therapeutic Recreation (TR) program at Dalhousie, I have gained an in-depth understanding about core TR principles such as person-centered care and strengths-based approaches. This degree is significant to me because it allowed me to learn about different ways to advocate for the populations I'm most passionate about!
What were the highlights of your degree?
Highlights of my experience include the honours program, societies, interprofessional health education and the internship.
By being a part of the honours program, I was able to conduct research on the topics that I was most passionate about – my honours project was evaluating the benefits of play-based programs for children and youth with autism spectrum disorder. Learning about research processes and working with my supervisors (Dr. Sarah Moore and Dr. Son Truong) was also a valuable experience.
During my time in the program, I was also involved in several societies: Student Association of Health and Human Performance (SAHHPer) – a society that supports Recreation, Kinesiology, and Health Promotion students, Recreation Orientation Committee where we engage incoming students in recreation activities and team building, and Dalhousie Medical Campus Response Team (DMCRT) – an on-campus organization that provides high-quality emergency care to the student population. I gained new friends, knowledge, and skills through these experiences!
I also took courses in interprofessional health education and recently completed my certification in Dalhousie's Wheelchair Skills Program – where I learned about wheelchair skills, how to assess them, and the importance of the patient experience in wheelchair skills programs.
Last but not least, I completed my TR internship with the Halifax Regional Municipality – where I gained hands-on experience in service delivery and assessing needs of individuals trying to access inclusive services. I was able to gain valuable skills in improving services for those who require extra supports - this experience was truly a highlight during my degree.
What will you miss about your time at Dal?
My time at Dalhousie was both inspiring and motivating which is why I decided to come back and continue with graduate studies. I'm excited to continue networking with other individuals in the fall!
What was your journey to Dal and to this program?
I first joined Dalhousie in 2019 and was inspired to join the TR program when I learned about it during my first semester of studies. I joined the program and quickly found myself inspired by the faculty, staff, and my fellow classmates. I wanted to be a part of a community that aspires to make a difference in the community, and I certainly found it in this program!
What topics/research work did you become passionate about during your education?
During my studies, I became passionate about all things related to improving health and pediatric rehabilitation services by promoting inclusivity and accessibility in both community and clinical settings. Because I work with children with disabilities, I also wanted to develop research questions and methods to assess available services for future development of resources for this population.
What's next for you?
Currently, I'm working as a research assistant with the faculty and IWK on projects related to pediatric rehabilitation and wheelchair skills. I'm also working on completing my NCTRC exam by the end of this summer. Because I wanted to pursue graduate studies, I'm continuing my research and education by taking a Master in Health Promotion in the fall. I'm certainly looking forward to learning more about health promotion processes and networking with individuals in the field!