News
»
Go to news main
"An Outstanding Success"
Posted by
Josey Houle, Dal Health Freelance Writer, with files from SSHRC
on November 7, 2022 in
Research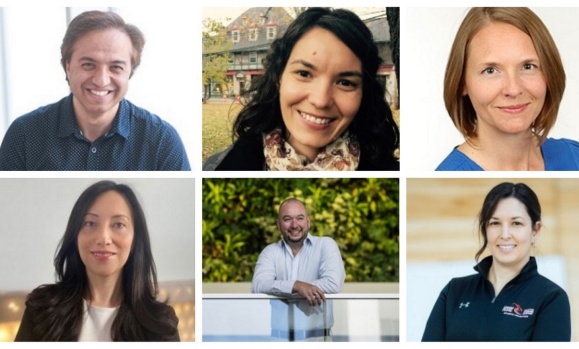 2022 marks Dal Health's most successful SSHRC grant application year to date, with six  successful faculty receiving funding for their leadership in various research projects. The candidates range from across the schools of Health and Human Performance, Communication Sciences and Disorders, Health Administration, and Occupational Therapy.

Shaun Boe, Associate Dean and Professor in Dalhousie's Faculty of Health, elaborates on the wider significance of these achievements: "The research being pursued through this funding has great potential for societal impact. From exploring how we engage in leisure activities to how we interact with emerging technologies, this funding from SSHRC highlights the diversity of research in the Faculty of Health and the range of expertise we can bring to the communities we serve ".

Insight Development Grant Recipients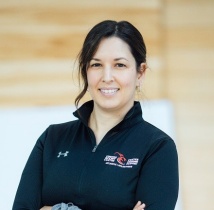 Lori Dithurbide, Associate Professor of Kinesiology in the School of Health and Human Performance, conducts research into psychosocial aspects of sports, group dynamics, teammate efficacy, team performance, and group behaviour.

Dr. Dithurbide's project analyzes the use of technology in sport learning/training environments. Using golf as a model sport, her project will be investigating the relationships of trust between sport instructors, athletes' perceptions of self, and technologies used to enhance athletic performance. The project will be conducted in two studies: The first will examine how feedback aided by technology impacts athletes' skill development; the second will use a longitudinal mixed-method design to examine the athlete's trust in technology in relation to their own abilities of self-learning.

"The knowledge gained from this program of research, and future research stemming from this project can not only inform sport researchers and practitioners in instructional models, skill acquisition, and learning, but also those in other performance domains," explained Dithurbide.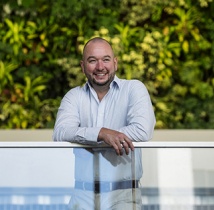 Matthew Numer is a Professor and Division Head of Health Promotion in the School of Health and Human Performance, in addition to being Head of Dalhousie's Sexual Health and Gender (SHaG) Research Lab. His research focuses on gay men's sexual health, the intersection of gender and health, social and health policy development, indigenous boys' and men's sexual health, and educational research. In his project, titled "Queering digital connections: Exploring the impacts of technology and the COVID19 pandemic on older 2SLGBTQ+ adults' friendships, relationships, and communities", he is leading a team of co-investigators: Dr. Marion Brown, Dr. Christopher Dietzel, Dr. Dave Holmes, and Dr. Rebecca Spencer.

Dr. Numer's project analyzes the formation of friendships, relationships, and communities by 2SLGBTQ+ adults aged 50 and above living in Atlantic Canada. Numer and his co-investigators will be conducting interviews and focus groups to research how the utilization of online technologies, such as social media and dating sites/apps, have been affecting 2SLGBTQ+ adults' sociosexual interactions during the Covid-19 pandemic.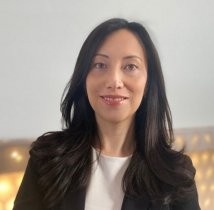 Ana Maria Gonzalez Barrero is an Assistant Professor in the School of Communication Sciences and Disorders. Her research varies across the topics of language and literacy development, language and reading disorders, Autism Spectrum Disorders, Developmental Language Disorder, cultural and linguistic diversity, bilingualism, and multilingualism.
Dr. Gonzalez Barrero's project will analyze the social language and cognitive skills of monolingual and bilingual children with Autism Spectrum Disorders. Using different experimental and statistical methods, the project will examine the executive functions and social language skills in which children with ASD exhibit difficulties. Project findings will improve comprehensions of relationships between bilingualism, language, and cognitive skills in bilingual children with ASD, ultimately informing parents' and practitioners' approaches to working with them.  
"Many parents with children on the autism spectrum are still advised to use only one language with their children, in the mistaken belief that bilingualism can cause confusion or exacerbate language difficulties. This recommendation can have detrimental effects for the child's cultural identity, family interactions, and their educational and future occupational opportunities," explained Gonzalez Barrero.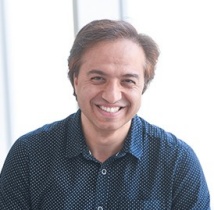 Mohammad Hajizadeh is an Associate Professor in the School of Health Administration, a Canada Research Chair in Health Economics, and the Head of Dalhousie's Health Equity & Policy Research Group. His research focuses on inequity in health, equality in health, and health and public policies.

Dr. Hajizadeh's grant project aims to investigate basic pension plans' psychological and social impacts upon low-income Canadian seniors, while simultaneously measuring the psychological and social effects of retirement upon Canadians. Ultimately, the project plans to shed light on the effectiveness of Canada's varied retirement programs.

"Notwithstanding the important role of retirement system on seniors' wellbeing, the causal impact of retirement income system on the wellbeing of Canadians remains poorly understood," said Hajizadeh.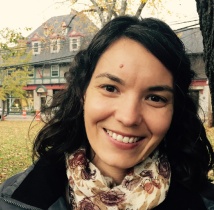 Assistant Professor of Recreation and Leisure Studies in the School of Health and Human Performance, Karen Gallant's (BSc, BJ, MSc, PhD) research focuses on the role of community-based recreation settings and experiences in facilitating social inclusion and explores the nature and implications of those interactions for wellbeing.    
 
Dr. Gallant's project investigates daily moments of leisure in public places in the unstable context of the COVID-19 pandemic. She will be using photo- and audio-elicitation as well as on-site interviews to investigate 20 demographically diverse Haligonians' everyday moments of leisure in public places. This might include experiences like stopping to pick up a coffee at a favourite coffeeshop or enjoying the harbour views during a commute on the ferry.

Gallant explained, "While many forms of leisure have moved online in recent years and particularly since the onset of the pandemic, engagement in physical space remains a unique way for people to connect both with each other and with the places that are part of their everyday lives."

Insight Grant Recipient

Associate Professor and Interim Director at the School of Occupational Therapy, Niki C. Kiepek (BSc, MSc, PhD) is the only project leader from the Faculty of Health to be awarded an Insight Grant (IG) from the SSHRC. Her research areas include occupation, diversity inclusion, health profession education, mental health, therapeutic relationships, addiction, social justice, and substance use.

Titled "Representing (de)polarised understandings of substance use across lived experience, medical, and legal perspectives", Dr. Kiepek's project uses an app to gather photographic data on diverse participants' experiences of substance use across Canada. The protection of participant confidentiality is a top priority – a goal that has already been achieved in the project's pilot phase. Working with a team of international collaborators, Dr. Kiepek plans to use project findings to increase public understandings of illicit drug and alcohol use, while simultaneously adding to conversations surrounding the decriminalization of drugs in Canada.

"To make law, resource and policy decisions for health care, you need to be able to understand substance use really complexly."


SSHRC Background:

The federal Government's Social Sciences and Humanities Research Council Insight Program "aims to support and foster excellence in social sciences and humanities research intended to deepen, widen and increase our collective understanding of individuals and societies," as well as inform solutions to the challenges present in society. In addition to its Insight Program, the Council offers grants for their programs in Talent and Connection. Partnerships and collaborations are integral to the SSHRC's mission of "ensuring a better future for Canada and the world."