News
»
Go to news main
Community first: Dal researchers work with African Nova Scotian and Mi'kmaq communities to get it right from the start
Posted by
Andrew Riley
on May 11, 2022 in
Research

Screen capture of a Zoom conference featuring researchers supported by SSHRC's Race, Gender and Diversity Initiative.
When you ask Dalhousie School of Social Work professor Nancy Ross the direction a new SSHRC grant will send her, she says she's not entirely sure. But that's exactly the point because the way the project will proceed isn't up to her.
It will be led by four African Nova Scotian community members, in collaboration with four Dalhousie graduate students, who will meet every two weeks for three years to examine systemic racism in health care and social services.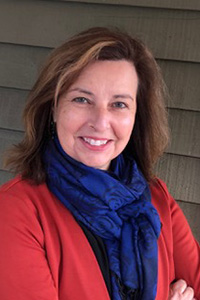 "That's what's beautiful about this grant," says Dr. Ross. "This research is really grounded in their experiences. We're going to use participatory action research and an Afrocentric lens. What we hope to do is to hear directly from the experiences of people who are African Nova Scotian and learn from what their experiences have been over time."
The outcomes are set: courses created for health profession students at Nova Scotian post-secondary institutions and beyond, multimedia storytelling and teaching products, toolkits for practitioners, and other educational strategies. But how the project delivers on these outputs is up to the group. To support them, a research coordinator will help shepherd the process, along with an advisory team, including Dr. Ross, fellow social work professor Terrence Lewis and clinical social worker Afolake Awoyiga from the Association of Black Social Workers.
A new initiative

The project is made possible by SSHRC's Race, Gender and Diversity Initiative, launched in 2021 to support community partnership research that aims to address disparities related to race, gender and other forms of diversity. Dalhousie has received $900,000 for two three-year projects. The second project is a partnership with the Unama'ki Institute of Natural Resources (UINR) co-led by School for Resource and Environmental Studies professor Melanie Zurba who runs Dalhousie's Community Engaged CoLab.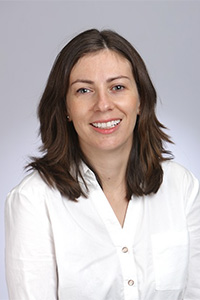 "This proposal was developed in collaboration with partners from UINR. What you see in it is something that was co-produced together," says Dr. Zurba. "Historically, the academic would come up with their own questions and then bring in a community partner. This is a different approach. The community is involved right from the start in scoping what it's all about."
Dr. Zurba worked closely with co-principal investigator Lisa Young, executive director of UINR, and fellow steering committee members, including Faculty of Management colleague Karen Beazley, and UINR professionals Shelley Denny and Patricia Nash.
The research team is focused on generating new knowledge and creating tools that can be used by Mi'kmaq and other Indigenous communities, as well as organizations and governments, to further develop principles and improve the influence of Indigenous leadership in the management of natural resources.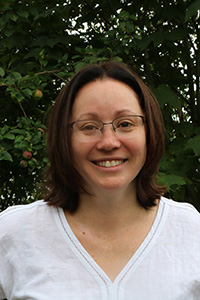 "The need for Indigenous leadership in natural resource management is evident," says Young. "Through this research we are looking to explore what it means to have true Indigenous leadership in this space. Understanding the enabling factors that foster relationships will help to advance Indigenous ways of knowing and being."
The team also intends to advance the scholarly research previously conducted to investigate the inclusion of Indigenous people in resource project leadership. By incorporating Indigenous perspectives in determining how to approach the analysis of previous research, they aim to contribute to closing a cultural gap that exists in the scholarship.
"It is essential for our scholars to push traditional boundaries of research inquiry to include members of the community in co-developing research questions, methods, products, and communications," says Alice Aiken, Dalhousie's vice-president research and innovation. "I'm very much looking forward to seeing the outcome of this work and the tangible benefits it delivers to our Mi'kmaq and African Nova Scotian partners."
Building on momentum

Dr. Ross notes that the genesis for her and her partners' community-led project aimed at improving culturally responsive health and social services builds on a previous project initiated by Senator Wanda Thomas Bernard, professor emeritus of Dalhousie's School of Social Work. In 2020, Drs. Bernard and Ross responded to a call for research on issues related to COVID-19 and focused on the disease's impact on access to services for African Nova Scotians who faced gender-based violence.
Working with community partners, including the Association of Black Social Workers, Be the Peace Institute, and Leave Out Violence, they conducted a series of "kitchen table discussions" with people from the African Nova Scotian community. They discovered that people were encountering racism and inequalities that negatively affected their access to care and service. But Ross says the issue didn't start with COVID and will most certainly not end with it.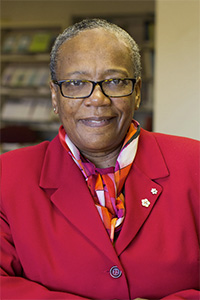 Dr. Bernard says it is imperative that this next phase of the research focus more broadly on the racism African Nova Scotians experience in health and social service settings and continue to be community-led.
"When we do research, especially research with marginalized populations in the areas of health and social services, when we co-develop this research with the community, it will be much more likely that transformative change will happen," she says.  
"When people are actively engaged in research about issues that really matter to them, that really impacts their lives, they are more likely to see those changes come to fruition. In fact, I can't imagine doing research any other way."