News
»
Go to news main
Dalhousie Social Work Clinic: Fiona's Story
Posted by
Dawn Morrison
on February 10, 2022 in
News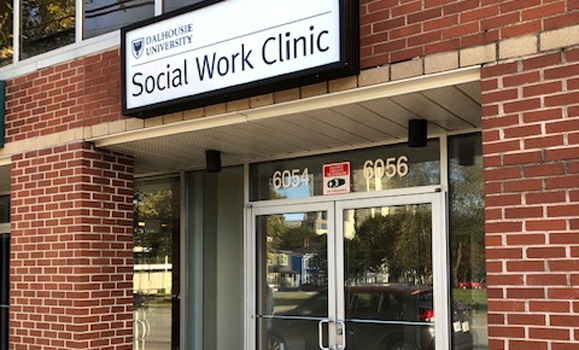 Originally from Halifax, Fiona* was dealing with a crisis that threatened her housing, safety, and her mental health. After living in the same place for over 20 years, she was suddenly faced with a 20 per cent rent increase when her building changed ownership. With a fixed income, she was unable to afford the unjust rent hike.
"The new landlord was not very nice. He told me I should move out so he could charge more money than the rent I was paying," said Fiona, who is in her 60s. "It caused me a lot of anxiety. I had to get some kind of help."
She knew about the Dalhousie Social Work Community Clinic from a friend who sought advice from the Clinic. She met caseworker, Emma, who became an important support throughout the difficult time.
"When I connected with Emma, she set me up with people I needed to speak to. She helped me make the calls and provided me with lots of information. She helped me through the process with the Tenancies Board. I won that, but the landlord wanted to appeal, and I had to go to small claims court, so she connected me with Dalhousie Legal Aid."
In the end, Fiona was able to settle out of court and keep her existing lease.
The process was incredibly stressful, and Fiona says it threatened to jeopardize her mental health. "I suffer from a mental illness — bipolar disorder. Having the assurance that someone was on my side kept my illness at bay. I think I would have gotten very ill if I had to deal with all of it alone," she says. "I don't know where else I could have gone. Having someone like Emma lead me through things helped me so much."
She says the Social Work Clinic is a much-needed support for the community. "The atmosphere of the Clinic is very welcoming, very friendly. They make you feel like you're a person, like they care. They made me feel validated."
*Fiona's name has been changed for privacy reasons.