News
»
Go to news main
Dalmazing Indeed! Over 1100 students, 100 faculty and 20 professions take part in one annual online interprofessional education event
Posted by
Dr. Sheri Lynn Price
on September 28, 2021 in
News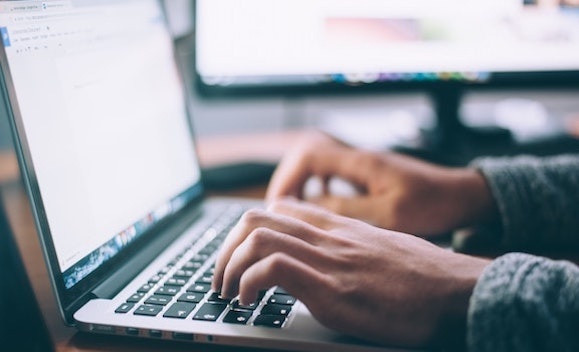 The COVID-19 pandemic has greatly impacted life and learning at Dalhousie. There has been a pedagogical shift in how we educate given that the world has swiftly evolved from in-person to online interactions. Despite pandemic restrictions, education must continue and an essential component of health professional training is interprofessional education (IPE). IPE is when two or more health professions learn with, from and about one another to enable collaboration and enhance health outcomes (CIHC, 2010).
'Dalmazing' is the largest IPE event at Dalhousie and a mandatory, introductory course for all first-year students in the Faculties of Dentistry, Health and Medicine. The purpose of Dalmazing is to introduce the concepts and competencies of IPE to health professional students.  Many students are beginning their journeys in healthcare and may be unfamiliar with both the scope of their own profession and that of others. The Dalmazing event is rooted in the Canadian Interprofessional Health Collaborative (CIHC) interprofessional framework, builds upon students' collaborative skills and increases understanding of the roles of patients/clients/families and other health care practitioners. Dalmazing has two session – 1.0, which takes place within the first month of the students' program and focuses on introducing students to the six interprofessional competencies (CIHC); and 2.0 which takes place several months later and concentrates on two of the interprofessional competencies: patient/client/family/community-centred care and interprofessional communication.  The focus of 2.0 event this year was to examine unconscious biases - which is a recognized priority at Dalhousie and essential learning for health professional students.
Learning with, from and about one another
What is unique about this IPE event is the sheer number of students and breadth of health professional programs included. Organizing over 1100 students and 100 faculty facilitators is no small feat. Noel Prendergast, the IPE Coordinator for the Faculty of Health at Dalhousie and a Respiratory Therapist has been involved with Dalmazing from the inception and notes that the event has changed shape every year and is very responsive to student and faculty feedback every year: "We have been hosting the Dalmazing IPE events at Dalhousie for five years now, and each year I think we have made improvements on the experience for students and facilitators."
As Noel describes, interprofessional collaboration is not just the aim of the event but also reflected in the design, coordination and administration of Dalmazing. "Pulling together an event the size of Dalmazing is truly a team effort! Our interprofessional design team includes representatives from over 10 professions, including students who have previously participated in Dalmazing. We embody the IPE definition of 'learning with, from and about one another' every time we meet to collaborate on planning for the event."
Switching to online delivery in 2020 created many challenges but also provided a few benefits that may inform future delivery of the course. This year's event has undergone several changes – some of which were informed by research that I have conducted at Dalhousie. My research is aimed at understanding health professional students' perceptions and expectations of their future practice — including collaboration. Our research demonstrates that students who personally know other health professional students or practitioners outside of their own chosen profession had more positive perceptions of those heath professions. During a recent sabbatical, I was a visiting scholar with the University of Otago in New Zealand where in addition to sharing my research, I also learned of their IPE programs. It was in New Zealand that I was introduced to the concept of "whakawhanaungatanga"— a Maori term that translates to the process of establishing relationships and relating well to others. I brought this concept back to Dalhousie which helped informed this year's Dalmazing event by having the students focus on getting to know one another as people and not identify themselves according to their professional program.
If the students do not identify the program they are in, they may get know one another as people and not default to profession-specific stereotypes that can be problematic and counter to collaboration. Person-centeredness is a key concept in IPE.
Pivoting to online
The response to the event content has been largely positive. As Noel shares, the students and facilitators have provided exceptionally positive feedback on the Dalmazing events as we pivoted to an online delivery this year.
"Hosting an even like this is more than just attending to the content but also the delivery. Pedagogically speaking, online teaching should not just aim to deliver the same in-person content virtually. There is a need to reconsider how to provide content in a way that is engaging and interactive in an online forum. This was something the design team learned because of Dalmazing 1.0 – specifically as it related to the course activities.
As Noel describes "In 1.0 we tried to keep some of the activities the same as the in-person event because the facilitators were familiar with them and we sought to use the online technology to make that happen – such as the use of break-out rooms for small group sharing. However, we realized that not all of the facilitators were comfortable with the many features of the online platform, so we developed the activities in 2.0 to be less complicated."
He adds that in pre-pandemic times, an in-person event this size required space, something that is not an issue in virtual delivery. "However, ensuring we had the platform to still accommodate small groups (90 groups of 12-13 to be exact) was a new challenge. This required necessary IT resources and support which were already overwhelmed given every class at Dalhousie was converting to online at the same time. The team also noted that as students, faculty and staff all became more familiar with online teaching and learning from the Fall to Winter semesters, there was a noted improvement in the ease of collaboration and interaction among the teams in their virtual spaces."
In the end, the move to online, with the necessary resources, was successful. In addition, the Dalmazing planning committee also seized the opportunity to use creative responses to knowledge-sharing including the use of research-based videos and TED talks as an engaging teaching strategy vs. a reliance on academic readings.
There is much to be learned from the COVID-19 pandemic — not just about the virus itself, but also in regard to how teaching and learning and collaborative practice have been impacted.
Collaboration has been forefront in the management of the pandemic and the profiling and imaging of diverse health professionals working together to care for patients highlights that interprofessional collaboration is essential. The organizers of Dalmazing recognize that the content must continuously evolve, and they intend to use the feedback from this year's events, along with pandemic experiences, to enhance IPE learning at Dalhousie in the future.
One thing is certain though – the 'show' must go on. 
Dr. Sheri Lynn Price is a Professor in the School of Nursing. Her research topics include nursing and health human resources, interprofessional socialization and community health.