News
»
Go to news main
Celebrating World Orthoptic Day
Posted by
Dawn Morrison, with files from The Canadian Orthoptic Society and International Orthoptic Association
on June 24, 2021 in
News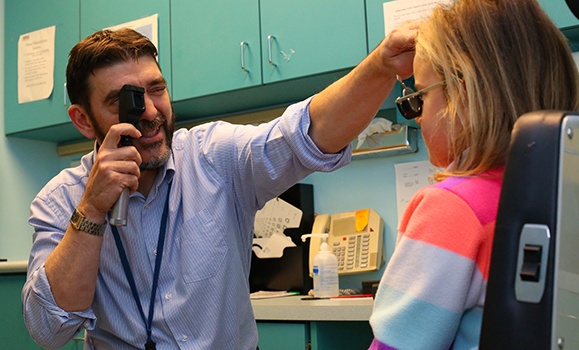 Many who have had to seek treatment for themselves, or a loved one, for some eye disorders know first-hand the value of orthoptists. Orthoptists are allied health professionals who specialize in the study of ocular motility and visual development. Their primary role is to investigate and diagnose visual system dysfunctions involving vision, eye movement, eye alignment, and binocularity in children and adults. Orthoptics focuses on the non-surgical treatment of amblyopia and strabismus, but the expertise and scope go far beyond and include research and teaching.
The International Orthoptic Association (IOA) is the global voice of the orthoptic profession and is made up of 15-member national professional organisations, including The Canadian Orthoptic Society. The IOA's annual World Orthoptic Day, being the first Monday in June, is the opportunity to heighten the visibility of the orthoptic profession and to promote the activities of orthoptists locally, nationally, and internationally. It is also an opportunity to showcase the significant role the profession makes to eye health and recognize the work that orthoptists do for their patients and the ophthalmic community.
Dawn Pickering is the Coordinator of the Clinical Vision Science Program and an orthoptist and ophthalmic medical technologist herself.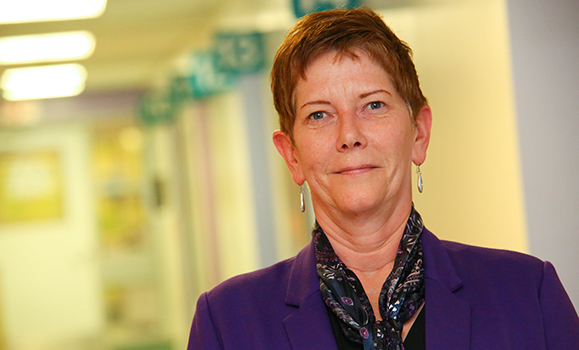 "We are a small profession, but a critical component of the health care system" she says. "One of the most important things we do is discover and treat vision disorders in infants and children, focusing on early diagnosis in order to support normal visual system development." she says.
The Faculty of Health's Clinical Vision Science Program (CVS) was established in 2003 (even though the program became part of Dal in 2003, it has been at the IWK since 1984).  It is located in the IWK Health Centre and is the largest orthoptic training program in North America — 75 per cent of orthoptists employed in Atlantic Canada are graduates of the Program. Currently, about 56 world-wide orthoptic programs offer post-graduate programs, professional doctorates, and / or PhDs.
The Clinical Vision Science Masters Program is offered through a unique partnership between IWK Health and Dalhousie University. CVS is the only Canadian orthoptic program offering a Masters level education and the only dual program offering eligibility to certify as an orthoptist, and as an ophthalmic technologist.
There is currently a worldwide shortage of orthoptists. Program Graduates have excellent job prospects, as the profession has a 100 per cent employment rate.
"We're here to support eye health, and so much more." Dawn says.