News
»
Go to news main
Dalhousie's Healthy Populations Institute launches new video series
Posted by
Sarah Moore and Gillian Ritcey
on January 20, 2021 in
News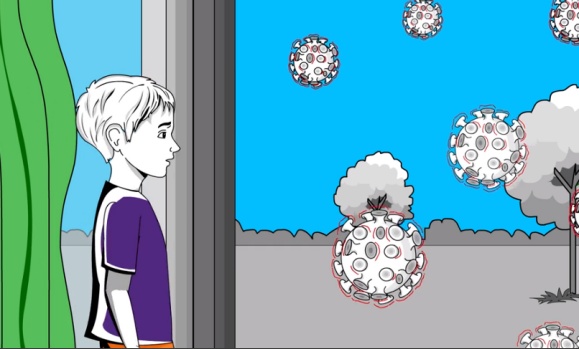 Researchers at Dalhousie University are developing creative new ways to share their research findings with the public. The COVID-19 pandemic has led to a number of new innovative projects for scholars at the Healthy Populations Institute (HPI). Scholars are capturing the experiences of children, families and their communities living with pandemic related restrictions and offering evidence-based coping strategies.
HPI is a multi-faculty research institute at Atlantic Canada's largest university, Dalhousie. Scholars from across the Faculties of Medicine, Health and Dentistry work together to improve population health and health equity in Atlantic Canada and beyond. They do this by understanding and influencing the complex conditions that affect the health of communities. Their goal: to improve health and reduce health-related inequities by addressing social and structural determinants of health.
Population health research has taken on a whole new look during COVID-19, suggest HPI Managing Director, Gillian Ritcey, and Scientific Director, Dr. Sara Kirk. "Our HPI Scholars have responded rapidly to changing research landscapes and are answering critical questions related to the impact of COVID-19 on health equity", says Kirk. "It's not only about collecting important population health evidence, it's also about making it accessible to people and organizations who can put it to practical use", says Ritcey.
That's where the newly launched HPI video series comes in. "We wanted a more engaging way to showcase the research of our Scholars for the general public, something family friendly and easy to digest", notes Ritcey. Funded by the HPI and Faculty of Health, the new video series uses whiteboard animation to showcase the research of HPI Scholars related to staying healthy during a pandemic. "Whiteboard animation is an enhanced e-storytelling technique that complements conventional knowledge mobilization strategies, such as presentations, conference proceedings, and scholarly manuscripts", says Dr. Sarah Moore.
Dr. Moore, an HPI scholar and Assistant Professor at Dalhousie, created the video series in collaboration with other HPI scholars. "We are hoping that this series makes research more accessible to Nova Scotians", Moore suggests, "as researchers we want to be truly collaborative, to involve community members in dialogue about new research findings".
The video series includes five videos on timely topics related to child physical activity during COVID-19, the relationships between being sedentary behaviours and cardiovascular disease, virtual mental health options during the pandemic for children and youth, health disparities among Black Canadians, and developing resilience during the pandemic. The animations can be found here.
"Our researchers are doing meaningful work", states Dr. Brenda Merritt, Dean of the Faculty of Health, "This is just one more example of how committed our Faculty are to their improving the health of their communities".