News
»
Go to news main
Partnership between Indigenous‑governed store corporation and the research community a world first in reducing merchandising of sugary foods, beverages with healthier purchasing as a result
Posted by
Stephanie Brown (with files from Dawn Morrison, Monash University and The Arnhem Land Progress Aboriginal Corporation)
on October 8, 2020 in
News
,
Research
,
Community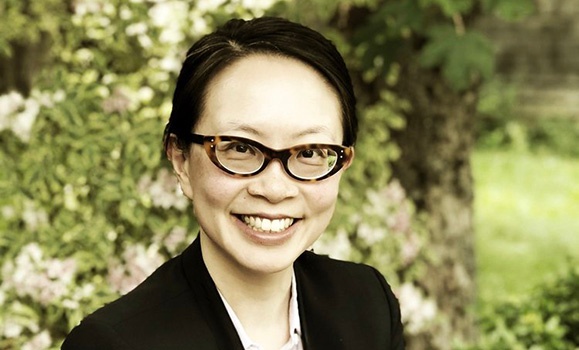 How food is promoted in retail settings impacts what consumers buy. Healthy Stores 2020 was a real-world community trial in remote Indigenous Australia to study the effect of restricting merchandising of unhealthy products on sales; specifically sugar, sugar-sweetened beverages, sweet biscuits and confectionery. The goal was to design a store environment where shoppers can choose freely, without highly refined marketing strategies affecting choices.
The study was led by Monash University in partnership with The Arnhem Land Progress Aboriginal Corporation (ALPA), in conjunction with the Menzies School of Health Research, The University of Queensland, University of South Australia, Dalhousie University, Institute of Health Transformation Deakin University and the University of Waterloo. The research was conducted independently to ALPA's commercial partners.
Dr. Catherine L. Mah (School of Health Administration, HPI) co-designed the study with her frequent collaborator and Chief Investigator A (equivalent to NPI) Dr. Julie Brimblecombe (Monash University). Dr. Mah is the Canada Research Chair in Promoting Healthy Populations in the Faculty of Health and an Associate Professor. The project is the latest in a continuing collaboration between Dr. Mah and nutrition researchers and community partners from Australia.
"Inequitable access to a healthy diet is a leading preventable cause of death and disability in the world," says Dr. Mah. "Healthier diets are essential to achieving our full human potential and the Sustainable Development Goals. The Healthy Stores 2020 project focuses on the role of the store, the retail food environment and what governments can do from a policy perspective in partnership with communities to address this problem."
Less sugary products purchased
The 12-week trial was implemented across 14 Northern Territory and six Queensland remote community stores and tested a 7-part merchandising strategy. The initiative resulted in a 6.8 per cent reduction in free sugars purchased from sugar sweetened beverages, a 7.5 per cent reduction in free sugars purchased from confectionery, 10.1 per cent increase in weight sold of healthier drinks, and a 21.5 per cent reduction in free sugars from sugar sweetened soft drinks in six stores where large unit soft drinks were removed from refrigeration.
The trial resulted in the equivalent of 1.8 tonnes less sugar sold from the 10 stores that received the strategy - equal to the weight of a large car. Importantly, no adverse impact was shown for business outcomes.
Excess intake of unhealthy food and drinks is a major contributor to preventable diet-related disease in both Australia and Canada.
For the Aboriginal and Torres Strait Islander population living in remote communities, unhealthy products provide 42 per cent of total energy intake and account for 53 per cent of food and beverage expenditure.
Learn more: