News
»
Go to news main
Alumni Profile ‑ Brian O'Rourke: Successful Military Career leads Pharmacists to the International Scene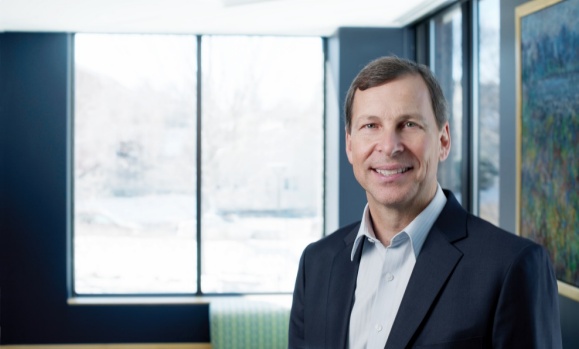 Brian O'Rourke (BScPH'80) had no real knowledge of or interest in the profession of Pharmacy growing up, and no family member or relative was working in the health care sector. A chance encounter with a guidance counsellor in Grade 9 who mentioned Pharmacy sparked an interest and he decided to pursue this career choice.
Beginning his pharmacy studies at Dalhousie at the age of 16, Brian had the classic, away-from-home university experience. "I had to learn discipline to ensure I completed all my assignments and studied hard for exams, I had to learn how to look after myself and I enjoyed all of the sporting and social activities offered by a university as vibrant as Dal," he says.
When he decided to pursue a Doctor of Pharmacy degree from the University of Toronto, he was 34 years old, married to Lori (Duguay) (BScPH'81), and had two young daughters, and a son born on the first day of the Pharm.D. program. While his wife and children remained in Ottawa, he travelled to Toronto during the week and came home on weekends. "My experience at the University of Toronto was very much focused on studying with limited time to participate in the more social aspects of the university experience. I am very proud of my Pharm.D. degree and enjoyed my time there; however, I still consider Dalhousie University as my primary alma mater."
Family tradition of military service
Coming from a family with a proud tradition of military service, with his grandfather, father, and older brother all spending significant time in the military, it seemed natural that Brian would also serve his country. The military paid for his education and in return, he committed to four years as a military pharmacist. Brian enjoyed his military service so much that he spent over 30 years as a member of the Canadian Armed Forces where he served with distinction as a pharmacist and later as a health care executive. He retired as a Colonel and was appointed as an Officer of the Order of Military Merit in 2005 by the Governor General.  "The military is a great option for those who can use some financial assistance and for those who wish to serve," he says.
During his initial years in the military as a clinical pharmacist, he had excellent opportunities working at clinics and hospitals in Trenton, Halifax, and Germany. This became the stimulus for his interest in the Doctor of Pharmacy program. Promotions to more senior roles in the military provided Brian with leadership opportunities to work in more administrative roles related to pharmaceutical and medical device purchasing, formulary and benefit management, health services delivery, and health care policy. When he had the opportunity to join CADTH (the Canadian Agency for Drugs and Technologies in Health) he felt that he had a well-rounded portfolio with a mix of clinical and scientific knowledge, policy awareness, and leadership skills. Each of the roles he had played previously prepared him well for the leadership roles as President and Chief Executive Officer.
"I believe that it is extremely important to have a solid understanding of global issues, particularly as they relate to healthcare – this is certainly playing out with public health issues such as the current global coronavirus pandemic. During my time at CADTH, I participated in many international initiatives and I encouraged my team at CADTH to do the same. This not only expands your knowledge base beyond provincial and national borders, it can help position your organization for success by learning about how things are done successfully (or unsuccessfully) in other countries or regions, and it can certainly enhance the national and international reputation of your organization," he says.

Give back to your community
Named as the Alumnus of the Year by the College of Pharmacy this spring, Brian offered advice to the students. "To me, giving back can be done in several ways. First and foremost, it can mean making financial donations to help support the next generation of leaders, or to whatever charities or initiatives that resonate the most with you. I certainly remember the contributions and sacrifice of those who supported me and my generation of pharmacists, so I will continue to look for ways to provide financial support to Dalhousie and its current and future cadre of students.
But giving back should also be about offering your time, talent, experience, and knowledge. Look for opportunities to act as a lecturer, preceptor, or mentor. Be active in your community and volunteer as a coach or manager of your children's extracurricular activities. I spent many years coaching hockey and serving on local hockey Boards and enjoyed this immensely. I also believe that all organizations, whether they are from the public, private, or not-for-profit sectors should hire students to provide them with work experience (and to put a few dollars in their pockets).
And most importantly, stay connected to your chosen profession by offering your time to volunteer as a leader or contributor to various activities and initiatives that help advance the profession."
Retirement plans
After 40 years in the profession, Brian retired this summer.  He plans to stay engaged through various volunteer roles in Canada and internationally. He will continue to Chair the Health Technology Assessment (HTA) Council for ISPOR, the HTA Steering Committee and serve on the Scientific Advisory Council for the Centre for Innovation in Regulatory Sciences, and is still a member of the International Advisory Board for the Agency for Care Effectiveness in Singapore.   
Although he misses the business and social interaction with the numerous colleagues and friends that he worked with, he and Lori will become snowbirds during the winter months (post-COVID), and along with some consulting and mentoring other healthcare professionals, he plans to spend many hours enjoying time with his grandchildren and on golf courses.
Dal memories
When asked if he could go back to the first day he landed on campus, what would you change, he responded, "Not much – perhaps a bit more time spent studying and less time at parties during my first year (or not!!). And I think I would seek out more leadership opportunities on student councils, and perhaps I would be more active in initiatives that improve the lives of Canadians, particularly those in the local community."
"The memories of those days at Dalhousie never disappear. From the influential professors and foundational classes, to the sporting and social events, and the many planned and impromptu parties – these are times I will always remember. I missed our 10-year reunion as I was stationed at a military base in Germany at the time and was restricted from travelling because of the conflict underway in the Persian Gulf. I attended our 20th and 30th year class reunions, and was getting excited to participate in our 40th year reunion in 2020, but COVID-19 shut it down and hopefully we can resurrect it next summer," he says.
We are happy to say that the Pharmacy Class of 1980 will celebrate its 40th anniversary next summer and we have no doubt that Brian will be there!
_____________
ALUMNI PROFILES
Faculty of Health alumni have embarked on many fascinating career paths, making major contributions in their fields and giving back to their communities. Our profiles explore their experiences and share their wisdom. Thank you to the members of our alumni community that make us proud and inspire us!
If you would like to talk to us about being profiled, or want to suggest someone we should profile, please contact us.