News
»
Go to news main
More than fun and games: PhD in Health student advancing knowledge on the importance of play for African Nova Scotian girls
Posted by
Dawn Morrison
on July 16, 2020 in
Research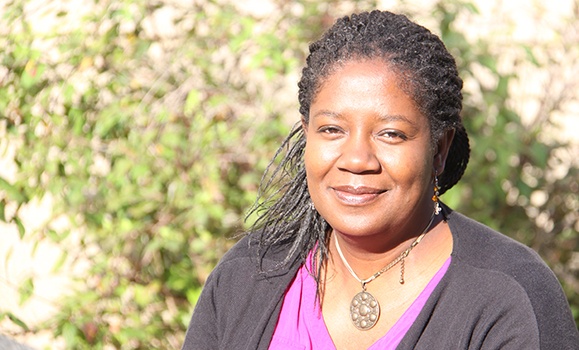 Ask Crystal Watson (BRec'00, MA'10) how play has changed for African Nova Scotian girls over the past 30 years, and the answer is startling. "We don't know," says the PhD in Health candidate, recreation therapist and Executive Director for Recreation Nova Scotia. "The majority of the literature doesn't talk about childhood through an Afrocentric lens, so we just don't have that research."
Crystal is working to change that. Her research, advanced by the Harris A. Ritcey Award, focuses on the outdoor play experiences of African Nova Scotian children. "I want to see the places where these girls play, how they experience play through their eyes. I want to center their gender and their experience as black girls and solidify that full intersectional approach," she says.
The scholarship was created by Andrew Ritcey to provide an annual award to Therapeutic Recreation Doctoral and/or Post-Doctoral Therapeutic Recreation students in the Faculty of Health PhD in Health program. Crystal Watson was the inaugural recipient of the award, which she says made a huge impact on the first year of her studies.
Why play is important
Crystal has spent the last 20 years in the recreation field, working with individuals from various backgrounds. She attended Saint Mary's University for her psychology undergrad degree before attending Dalhousie for her bachelor's degree in Therapeutic Recreation, followed by a Master of Arts degree in Leisure Studies. She practiced as a Recreation Therapist for over a decade and taught at Dalhousie as a sessional instructor.
"My primary role as a Recreation Therapist is to use recreation and leisure opportunities as a therapeutic tool. We consider the recreation interests and experiences of the individual we are working with, and we also take into consideration what their needs are or any kind of barriers that they experience that may be a consequence of their current health state. It's all about improving one's overall health through recreation and leisure," she says.                                                                                                                              

Research shows that play is critical for childhood development, and it is cultural — but there is little to no research on the topic of play among African Nova Scotian or Black children. "The lack of literature means we're not able to know changes in how black children play, if they are able to be so called 'free range children' with open play, or if they are in more of a 'bubble-wrapped' situation," she says.
More than fun and games, play gives children physical literacy skills, helps them learn about important life skills like cooperation and problem solving without a parent or caregiver present. "Childhood is a really important time for independent discovery and for developing skills that will carry them through their teenage years and when they reach university age and adulthood," she says.
Are things getting better?
Crystal says the research shows that more parents are allowing their children to play freely, without schedules and restrictions, which is a good thing. But despite the known benefits of letting children roam free to climb trees or walk to the nearest park, the freedom to play is not safe or easy for every child.
"The health benefits of 'free play' for all children are well established, but for Black and Indigenous children, it's not as easy as opening the front door and letting the kids outside," she says.
"The literature points strongly to increased surveillance and the adultification of Black children, where they are often seen and treated as adults. It's critical for these children to play with their peers in an unstructured way as well, but their safety is paramount. It's not uncommon, especially in the States, for children to have been impacted directly by police violence. Not all spaces are welcoming and safe."
It's something we as a society have to work on. "We know that it us up to all of us to make sure all kids have a place to play that is safe, and for Black and Indigenous children, this is critically important," she says.
Benefits of quarantine
The worldwide shelter-in-place advisories of the past few months were unprecedented, and although necessary to flatten the curve, were a source of disruption and anxiety for many. However, there was an important benefit to all the time spent at home.
"Over the past few months, there has been an increase in togetherness and family time," Crystal says. "Families are playing more, doing more family-based activities like games, activities and outdoor time," she says, adding an important reminder for everyone about the need for fun and enjoyment in our lives.
"Now more than ever, it's important for all of us to let loose a bit. We need work-life balance more than ever — with an emphasis on 'life.'"
Find out more:
For more information on the Harris A. Ritcey Award, please contact: School of Health & Human Performance at hahp@dal.ca or (902) 494-2152, toll free: 1 (866) 325-4247