News
»
Go to news main
Health Sciences graduate explored the world while improving on clinical skills
Posted by
Dawn Morrison
on June 12, 2020 in
News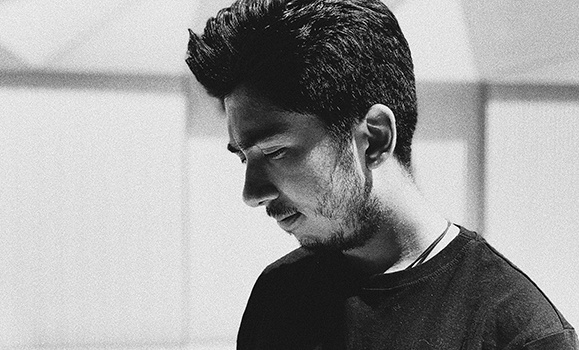 Convocation Q&A: Gregory Photopoulos, Bachelor of Health Science (BHSc) in Radiological Technology
Congratulations to all of our Faculty of Health graduates this year! To celebrate Convocation 2020, we chatted with students from across Dal Health. Today's Q&A profile features Gregory Photopoulos, a Bachelor of Health Science graduate who grew up in Halifax, Nova Scotia.
How significant is it for you to receive this degree?
Obtaining my first degree means a lot to me. I learned much about myself and the importance of putting in hard work. From going out of my comfort zone the first time I inserted an IV in a patient, to my first night shift in the emergency room, I think my class would agree that receiving this degree is a significant milestone recognizing our efforts these past four years.
What were the highlights of your degree?
The highlights from my degree would have to be all the opportunities for travelling and cultural exchange. From researching at University College Dublin in Ireland, to presenting at the European Congress of Radiology in Austria, there were many opportunities for someone such as myself who loves exploring the world. One experience that I cherish was travelling to the UK with some of my peers for part of a clinical practicum. Here, we immersed ourselves in another culture while also practicing and improving our clinical skills in a new environment.
What brought you to Dal and to your program specifically?
Growing up, I have always drawn inspiration from my parents—my father, a family physician who did his residency at Dalhousie, and mother, a radiological technologist who practiced in Toronto. As a Maritimer with a strong interest in science coming out of high school, attending Dalhousie was an easy decision. I was attracted to the Health Sciences because of how the program's didactic teaching was complemented with real, clinical experience. I chose the Radiological Technology program specifically because x-ray and CT imaging had interested me; I wanted to learn the process behind producing such images and I wanted to understand their value in a patient's diagnosis and treatment.
What topics/research/work did you become passionate about during your education?
I quickly became fascinated with the world of medical imaging in my first year. Some of the topics I researched include CT simulation and student learning, mammography and image quality, and technological advancements in imaging such as ECG gating in CT and EOS imaging for scoliosis.
Given that graduates unfortunately couldn't celebrate in person due to COVID-19, how did you celebrate this accomplishment?
In lieu of an in-person convocation, my school had celebrated with an online convocation and award ceremony via Zoom. I thought this was a fun way to send off the SHS' graduating class of 2020. I was very happy to see my classmates, family, friends, and professors in the same virtual room.
What's next for you?
Recently having written the CAMRT licensing exam for radiological technologists, I aim to begin my career as a technologist this summer. Come August, I will be continuing my studies as I join Dalhousie University's Medicine Class of 2024. I am very excited to continue learning and also apply the skills I have acquired throughout my degree.