News
»
Go to news main
'There's a lot of work to do': Dal Social Work grad passionate about helping those oppressed by racism
Posted by
Stephanie Brown
on May 29, 2020 in
News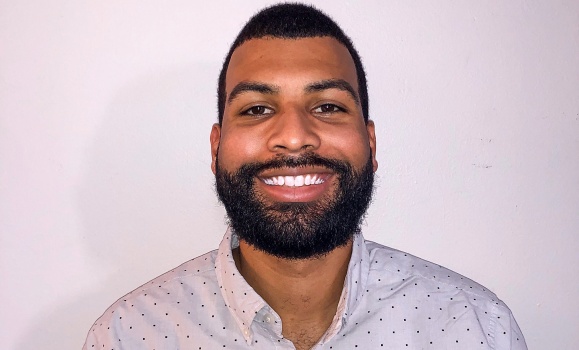 Convocation Q&A: Jason (JJ) Wilson, Bachelor of Social Work

Congratulations to all of our Faculty of Health graduates this year! To celebrate Convocation 2020, we chatted with students from across Dal Health. Today's Q&A profile features Jason (JJ) Wilson, a Bachelor of Social Work graduate from Dartmouth, Nova Scotia.
How significant is it for you to receive this degree?
This degree really means a lot to me. It is the second degree I have received from Dalhousie and will move me closer to pursuing a career I am passionate about. Social Work is a profession that can be draining, but to be able to improve the lives of individuals dealing with various circumstances is something that I will be proud to do.  
What were the highlights of your degree?  
Meeting people and forming relationships with them. The program allowed me to get out of my comfort zone and be more willing to do things I would not have done before. This is something I am still working on, but the improvement I have seen in myself is something that I am grateful for.
What will you miss about your time at Dal?  
I have been a student at Dal for the past seven years. Leaving that behind when I am finished with school will be a huge adjustment for me. What I think I will miss most is just the grind of being a student. When I am in it, I often dread it and cannot wait to be finished. However, it is a unique experience and is something that I will miss when it is all over.  
What brought you to Dal and your program specifically?  
I am a home body so Dalhousie was an easy choice when looking where I wanted to pursue social work. After finishing my first degree, I did a gap year and worked a job with underprivileged youth in a place of safety. This allowed me to work with social workers and see the type of work they did and inspired me to pursue it. It also allowed me to see how broad the profession is and how it will allow me to positively impact the lives of so many. With the overarching issues in our society today, there is a lot of work to do!  
What topics/research/work did you become passionate about during your education?  
The inequalities of the justice and education systems across North America and specifically here in Nova Scotia. I did a lot of research on the school-to-prison pipeline and how that negatively impacted Black youth and adults locally. Being able to go in and speak with youth in schools and learn about their perspectives is something that means a lot to me. Coupling that with my own experience as a Black male from Nova Scotia, I want to make a change in these areas for people who are heavily oppressed by systemic and institutional racism.   
Given that graduates unfortunately couldn't celebrate in person due to Covid-19, how did you celebrate this accomplishment?  
Learning that we would not be able to have a graduation ceremony was tough to handle. After being in classes with generally the same people for the past two years, it would have been a nice cherry on top of a great experience. However, I was able to enjoy the accomplishment by receiving well wishes from family and friends and hearing just how proud they are of me. As things begin to open again in Halifax, my family and I will have a more formal celebration that I am definitely looking forward to!  
What's next for you?  
The grind of being a student will last at least another year for me. I have been accepted into the Master of Social Work program here at Dalhousie. Being able to do this right after receiving my BSW is a blessing because it can be challenging shifting back into student mode once you leave it. I am looking forward to the new experiences and connections that this will allow me to make!