News
»
Go to news main
Dal Health researcher receives funding from Government of Canada to study COVID‑19
Posted by
Michele Charlton
on March 6, 2020 in
News
Three researchers from Dalhousie University, including the Faculty of Health's Dr. Jeanna Parsons Leigh, have received a total of $1.9 million from the Canadian Institutes of Health Research (CIHR) as part of a Novel Coronavirus Rapid Research Funding Opportunity.
The rapid response research funding opportunity is aligned with the efforts of international partners, including the World Health Organization (WHO) and the Global Research Collaboration for Infectious Disease Preparedness (GloPID-R). Its specific objectives are to:

Contribute to the global response to the COVID-19 outbreak
Enhance local, national and/or international collaborative efforts to mitigate the rapid spread of COVID-2019 and its potential negative consequences
Strengthen the understanding of the impact of COVID-19 on individuals and communities
Provide evidence to inform clinical and public health response, and/or decision-making and planning at national and international levels.
Dr. Jeanna Parsons Leigh (Faculty of Health - pictured below), Dr. David Kelvin (Faculty of Medicine), and Dr. Scott Halperin (Faculty of Medicine) will be studying new diagnostic tools for early case detection and surveillance; the socio-cultural implications of COVID-19; and the effects of public health outbreak control policies.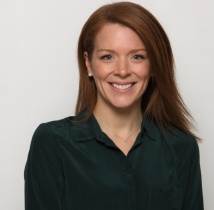 "We are very proud to have three remarkable researchers play a key role in the global response to the COVID-19 outbreak," says Dr. Alice Aiken, Vice President Research and Innovation at Dalhousie University. "For Dr. Kelvin, Dr. Parsons Leigh, and Dr. Halperin to be recognized in this way is evidence of the significant impact their scientific and innovative thinking is having on their field."
The funding was announced today (Friday, March 6) by the Honourable Patty Hajdu, Canada's Minister of Health, and the Honourable Navdeep Bains, Canada's Minister of Innovation, Science and Industry. In total, $27 million was invested in 47 research teams across Canada.
"The work of Dr. Parsons Leigh will be instrumental in identifying knowledge gaps and health behaviours of Canadians, and subsequently creating an evidence- informed plan to inform our national and international community in how to effectively prepare for and respond to COVID-19," says Dr. Brenda Merritt, Dean of the Faculty of Health at Dalhousie University. "This work will enhance the health literacy of our citizens and enable effective heath decisions and behaviours during the spread of COVID- 19."
"The success of our faculty members to secure funding that will contribute to the global response to the COVID-19 outbreak demonstrates the calibre of researchers that the Faculty of Medicine and Dalhousie University is able to attract and retain," says Dr. David Anderson, Dean of the Faculty of Medicine at Dalhousie University.
Highlights of successfully funded projects:
Dr. Jeanna Parsons Leigh: Socio-Cultural Implications of COVID-19: Educating, Engaging and Empowering the Public
Infectious disease outbreaks pose a severe threat to the physical and mental health of individuals and populations worldwide. A better understanding of the social and cultural factors that contribute to public knowledge and perceptions of COVID-19 is needed to develop evidence-informed strategies to combat misinformation, stigma and fear. 

Dr. Parsons Leigh will develop a national knowledge translation (KT) campaign that is centered on understanding and describing the knowledge base, perceptions and associated implications of the COVID-19 outbreak for the Canadian public to develop targeted interventions to close top identified public knowledge gaps. The ultimate goal of her work is to educate, engage and empower members of the public to be informed stewards of their health knowledge in relation to the current outbreak.
Dr. David Kelvin: Identification of biomarkers that predict severity of COVID-19 patients
One of the major concerns with outbreaks like COVID-19 is the overwhelmed emergency rooms, hospitals and ICU wards. Dr. Kelvin's goal is to create a device that can be used in any situation and help Emergency Room doctors rapidly determine whether the course of the disease will be mild or severe.
The work will be conducted through the Canadian COVID-19 Research Network, which includes researchers from China, Vietnam, Spain, Italy, Morocco, Sudan, Egypt, Ethiopia, Cote D'Ivoire, Mozambique, the U.S. and Canada. This international team will conduct studies for biomarkers and gene expression assessment of COVID-19 patients. The data from these screenings will be used to determine which biomolecules are associated with mild, severe and critically ill patients.
Dr. Scott Halperin: Understanding the effects of public health outbreak control policies and implementation on individuals and communities: A path to improving COVID-19 policy effectiveness
While public health policies are required to control an infectious disease outbreak, these policies can adversely affect individuals and communities. Quarantine, limitations in movement and public gathering, and other restrictive measures can put a social and economic burden on individuals, which may be disproportionate depending on their socioeconomic status and other factors.
Dr. Scott Halperin's project will examine the cultural dimensions of the COVID-19 epidemic. This will include examining how individuals and communities understand and react to the disease; studying the response of public health; and exploring how public health policy affects individuals and communities.  
The findings from this multi-province, multi-country study in Canada (British Columbia, Ontario, Nova Scotia), Bangladesh, and China (Guangdong) will be used to improve the process by which public health policies are created and implemented.
For more information about the rapid response research funding opportunity, visit the CIHR website.