News
»
Go to news main
Dal Health partners with DSU Food Bank for Holiday 'Giving Hope' Campaign
Posted by
Stephanie Brown
on November 28, 2019 in
News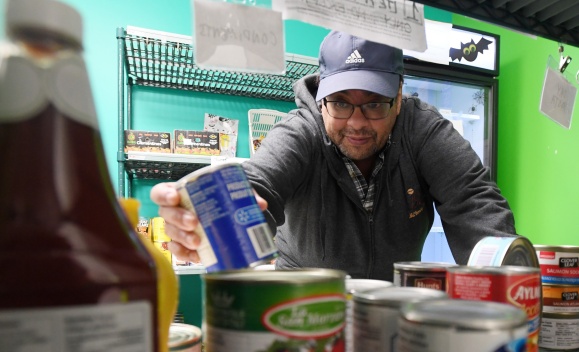 The Faculty of Health is collecting food this holiday season to donate to our university community through the DSU Food Bank.
The tradition of giving back during the holidays started in 2017, in response to our strategic goal of fostering citizenship.
Beginning with Boxes of Hope, Dal Health faculty, staff and students donated over 225 boxes of much-needed items to four charities that serve those in need in Halifax. In 2018, we gathered over 200 bags of items for another two charities. This year, we are bringing it home, helping a worthy organization within Dalhousie's community – the DSU Food Bank.
Photos from Dal Health's Giving Hope event
The DSU Food Bank is a vital resource on campus for our students, faculty and staff, and they will take all the help they can get.
Michael Davies-Cole is the manager of the food bank, and they say shelves are cleaned out before the next shipment from Feed Nova Scotia arrives.
"We used to be able to stretch the baked beans but not anymore. Food I hadn't seen come off the shelf for months; we always had every kind of baked bean available but we can hardly keep baked beans without pork on the shelves now."
Last year the food bank saw an increase of 30% usage, and this September Michael says they signed up 400 new registrants.
"I didn't see that coming. I'm usually pretty good at being ahead of the curve and building up food stocks because September and January are busy times."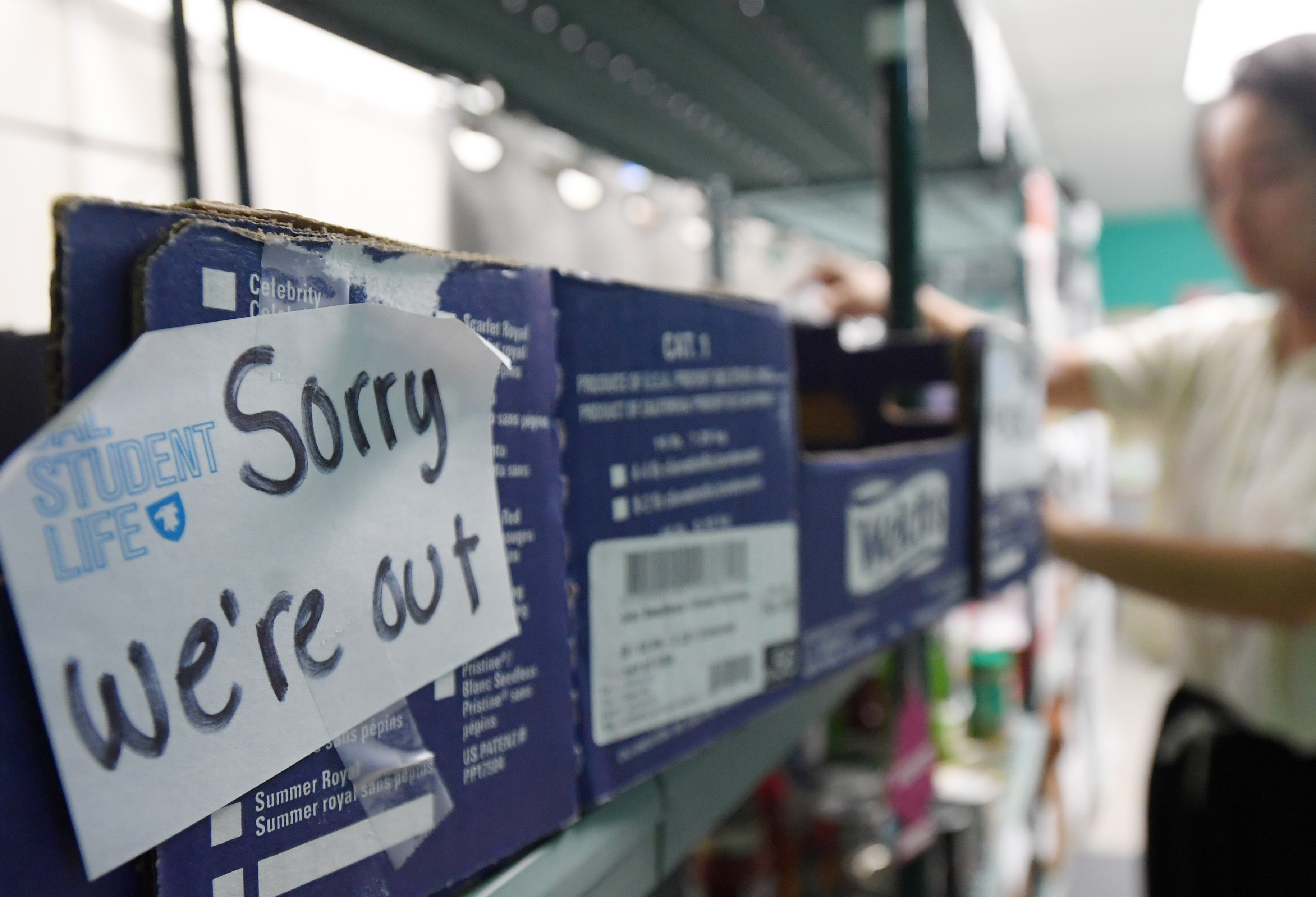 The food bank stock doesn't last as long as it used to (Danny Abriel photo)

Michael says they have seen an increase in international and graduate students.
They say it's been heartbreaking in the past to have upper year students come in, saying they wish they knew about the food bank sooner. Michael says the food bank is there if you need it.
"I have had people say they don't know if they should be using the food bank, but if you need food you need food. Period."
This summer the food bank moved into a bigger space (around the corner from the Dal bookstore) and the visibility has helped with awareness.
Dal Health is hoping to stock the shelves with some much-needed items and encourages other members of the Dalhousie community to help whenever they can.
"Each year, our Faculty holiday party gives us a chance to give back to our community by bringing in needed items to support important local causes," says Dr. Brenda Merritt, the Dean of the Faculty of Health. "This year, we are donating to a cause that is very close to home — the DSU Food Bank. Food security is incredibly important to overall health. We want to be a leader on campus to promote the health of our community, and so supporting the DSU Food Bank with our annual Bags of Hope campaign is an initiative that fits closely with our values, and one that we definitely want to get behind."
Michael says the partnership between the DSU food bank and Dal Health is a perfect fit, given that community health and food insecurity are taught in our classes.
To donate food throughout the year, contact Tabasa Shimada, the DSU Member Services Coordinator at dsumemberservices@dal.ca.