Alumni Outside the Box is a regular column profiling Health alumni who are using their degrees in new or unique ways.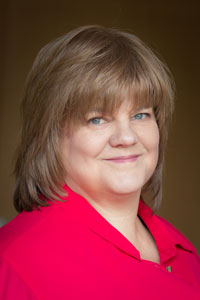 Jenn Mason (BScOT'85) grew up in Halifax and attended Acadia University where she received a Bachelor of Science in Biology. She planned to be a physician but as she got closer to finishing her degree she realized that she wanted to work directly with people in a more hands-on way. Her mother knew an occupational therapist who worked at the Victoria General Hospital and Jenn spent some time with her learning more about the profession. "I knew immediately that it was a good fit and was what I'd been looking for," says Jenn.  She applied to Dalhousie the first year they opened the School of Occupational Therapy.  
After graduating and wanting to challenge herself, she accepted a position in St. John's Newfoundland in rehabilitation to further develop skills in that area before turning to mental health which seemed to come more naturally to her than physical medicine.  A year and a half later she returned to Halifax and worked in brain injury and Acute Neurosurgery for 16 years and also as a neurosciences team leader.  
Staying on the road safely
Looking for a change and a new challenge she accepted a position with the Driver Evaluation Program at the Nova Scotia Rehabilitation and Arthritis Centre in Halifax where she evaluates clients who have medical issues that may affect their ability to drive. Through time and training, she met the requirements for a certified driver rehab specialist through the Association of Driver Rehabilitation Specialists. 
"Research has shown that the only reliable and valid way to evaluate driving is through watching someone drive, and occupational therapists are highly trained in performance-based assessments carried out in natural environments. Clients are evaluated from teens well into their 90's. Every person is assessed in the clinic and then taken on-road for an evaluation with a driving instructor in a dual-brake vehicle," she says.  Physical and cognitive/perceptual functioning are evaluated and if the individual cannot operate a vehicle in a typical fashion, their car is equipped with several mechanical adaptations including hand controls and a left foot accelerator. 
"Driving is one of the most valued occupations for most people. It allows them to get groceries, go to work, get to the doctor and impacts most areas of their lives. Losing the ability to drive can even effect where someone can live or whether they can continue to make a living. It's not unusual for individuals to become very depressed after losing their license and there even cases of suicide. The best part of my job is when I can help someone get back to driving after they've had a medical issue that has impacted that ability," says Jenn.
Keeping her options open
Jenn expects to work in this area for the rest of her career although she continues to have an interest in the field of acquired brain injury as well as in professional education. Although she says, "the thing I love about being an OT is the varied areas of practice available, so who knows?"