News
»
Go to news main
What it means to be resilient: A conversation with Dr. Michael Ungar
Posted by
Colleen MacDonald
on April 13, 2018 in
News
Throughout 2018, the Faculty of Health will be highlighting 200 health achievements from our Faculty's rich history of teaching, scholarship and service. This feature is part of our Dal Health 200 series. Follow us on Facebook and Twitter to learn more.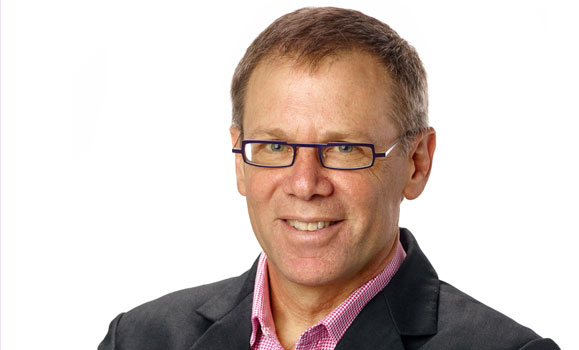 When Dr. Michael Ungar was a family therapist, he would meet kids who went through incredible hardship, but seemed to be doing better than anyone would expect. The Dalhousie social work professor, clinical supervisor, therapist, and world-leading researcher on the topic of resilience says it was something that lined up with his own personal experience.
"I was emancipated quite young. I was 16 when I left home and was kind of on my own at that point," Dr. Ungar says. "While I was a family clinician and working on my PhD, I began to ask myself 'How was I able to pull that off? How is it that these kids are doing better than expected?'"
Exploring what it was about some kids that allowed them to beat the odds led to his groundbreaking research on resilience in children.
A faculty member in Dalhousie's School of Social Work, Dr. Ungar is currently a Canada Research Chair in Child, Family, and Community Resilience. He has published over 150 peer-reviewed articles, authored 14 books, and delivered over 500 presentations in Canada and around the world.  
Why 'grit' is not enough
Dr. Ungar created the Resilience Research Centre (RRC) 15 years ago to facilitate funded research projects on the topic. He says we ordinarily think of resilience as being something that is personal; something that comes from within. Researchers with the RRC take a different approach. Instead of focusing on youth themselves, they look at the many factors that influence young people's development.  
The RRC looks for resources in multiple systems. The economy, politics, social services, families, peer groups, and schools are all a part of the social ecologies that can support young people.  
"While grit and individual motivation is one thing, it's not usually enough to create change. What you need are environments that can make it possible for people to change, grow, survive, and indeed, flourish."
Before the RRC was established, there was very little research being done on the social ecologies that create resilience. Through Dr. Ungar's research, resilience has become a crucial topic of discussion among people in health fields, and across the social sciences.
National and international intitiatives
The RRC supports various projects focused on the topic of resilience nationally and internationally. One current initiative is a Canadian institute of Health Research (CIHR) funded project with sites in Drayton Valley, Alberta, Cambridge Bay, Nunavut, and Secunda in South Africa. The $2,000,000 Team Grant supports the Resilient Youth in Stressed Environments (RYSE) project. The five-year project is studying patterns of resilience among youth who are in environments where oil and gas production are prevalent.   
"A really big push in my resilience work has been to bring together scientists focused on the biophysiology of humans, social scientists and people who work in the area of disaster management," says Dr. Ungar. "This idea of resilience appears in all of these disciplines, even in environmental studies, but we seldom talk to each other."
Dr. Ungar and his team currently hold a range of research grants from the Social Sciences and Humanities Research Council ($2,500,000), the Canadian Institutes for Health Research ($2,000,000), Canadian Institute for Advance Research ($50,000), and the Networks of Centres of Excellence ($2,800,000), among others.  
He has also collaborated with other Dal faculty members on his projects, including Dr. Matthew Schnurr in the Department of International Studies, Dr. Patrick McGrath in Psychiatry, and Drs. Yoko Yoshida and Howard Ramos in the Department of Sociology and Social Anthropology.