Student Engineering Teams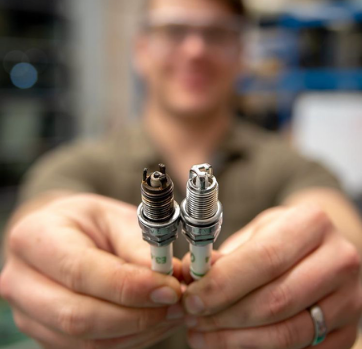 At Dalhousie university, there are many opportunities for students to get involved on campus including our Student Engineering Teams.
Teams work together to create a wide range of innovative products and solutions including electric vehicles, sailboats, satellites, structures using innovative materials, and more. To help turn their ideas into reality, student teams receive a variety of supports and resources within our engineering community. Many teams also have the opportunity to compete against other universities with the projects they've developed.
About Student Engineering Teams
What is a student engineering team?
A Student Engineering Team is a group of students interested in participating in a project to submit in competitions with other universities or internally. Some of these projects include building a solar car, a concrete canoe and xxx. Teams receive support and guidance from members of our faculty and staff.
Who can get involved?
Anyone can get involved in a Dalhousie Engineering Design Team, regardless of if you're an Engineering student or not. Here is a list of our current active teams. Each team has a lead you can contact to find out how to get involved.
Don't see a team you are interested in? You're welcome to organize your own team. Here is a list of teams who were successful in the past and which you are welcome to revive. You can also submit your own idea for a new student team. A captain/project manager must submit an application to form a team. Please see here (link) for details on the process.
Where do teams work?
Dalhousie offers several facilities on campus that are utilized by our Engineering Design Teams. The primary home for many teams is the Heavy Prototype Shop. The shop is located on the main level of the Emera IDEA Building on Sexton campus. There are also many other locations where teams work based on their needs.
When do teams work and compete?
The location and timing of student work and competitions varies greatly from team to team. Generally, teams design build and test their projects throughout the Fall and Winter semester, and compete during the spring and summer months. As for dedicated hours, the time you commit is very dependent on your role with the team.
Why join an engineering team?
Being able to work together with a group of like-minded students on a project that you're passionate about is a wonderful feeling. On top of that, you're given access to many facilities that most students don't get an opportunity to use, especially if you're in your first year of study at Dal. Working with upper-year students also allows you to be exposed to concepts that you may not have covered in class yet