News
»
Go to news main
Remembering Dr. Precious
Posted by
Jon Bruhm
on February 3, 2015 in
News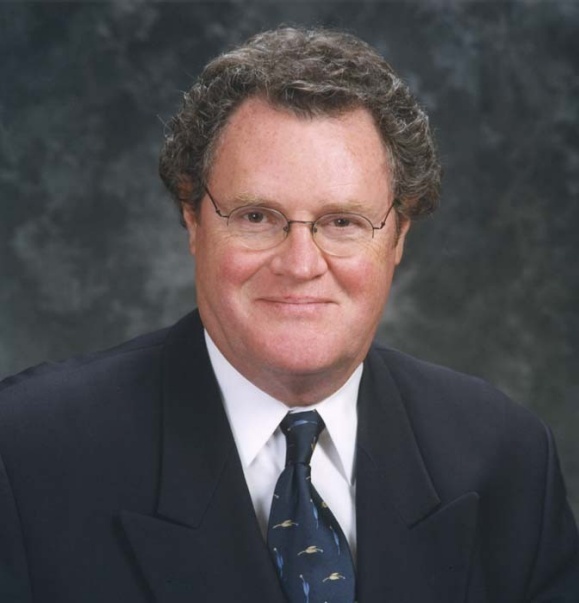 It is with great sadness that the Faculty of Dentistry announces the passing of Dr. David S. Precious, CM, Dean Emeritus and Professor of Oral and Maxillofacial Surgery, who passed away on February 3 in Halifax, Nova Scotia.
Dr. Precious arrived at Dalhousie in 1961 from Ottawa, Ontario, enrolling in undergraduate science courses and playing on the varsity football team. He was accepted into the Doctor of Dental Surgery program in 1965, graduated in 1969 and was immediately accepted as the first resident of the University's Master of Science in Oral and Maxillofacial Surgery program, which he completed in 1972.
Shortly thereafter, he returned to Dalhousie to begin his career as an educator, and also had the opportunity to train with his cleft surgery mentor Prof. Jean Delaire in Nantes, France in the early 1980s. He served as Dalhousie's Chair of the Department of Oral and Maxillofacial Sciences from 1985-2004 and was promoted to the rank of Professor in 1987. In 2003, he was appointed Dean of the Faculty of Dentistry, serving a five-year term before being named Dean Emeritus in 2008.
"When the selection committee announced that they had chosen me as Dean, so many people asked me if I was out of my mind and why I would do it," he once said. "Frankly, my experience was remarkable. I just cannot express how kind the senior administration of the University, faculty colleagues and students were to me. It was a totally positive experience and I enjoyed it immensely."
An internationally-recognized leader in the field of oral and maxillofacial surgery, Dr. Precious was widely renowned for his humanitarian outreach missions to countries such as Vietnam, Tunisia, Brazil and India. There, he and his team performed free corrective surgery on children with congenital cleft lip and palate – and trained local practitioners to be able to provide treatment themselves.
Over the course of his career, Dr. Precious contributed to hundreds of scholarly journals and publications, and delivered lectures across the globe. In recognition of his achievements, he was honoured as a Fellow of the Royal College of Dentists of Canada, the Academy of Dentistry International, the International College of Dentists, the American College of Dentists, and the Royal College of Surgeons of England.
Dr. Precious received dozens of significant accolades, including the American College of Oral and Maxillofacial Surgeons' Henry Archer Award (2005), the Order of Canada (2007), Dalhousie's A. Gordon Archibald Award (2009), the Canadian Dental Association's Medal of Honour (2011), the Queen Elizabeth II Diamond Jubilee Medal (2012) and honorary degrees from Universite Laval (2011) and Dalhousie University (2013). In recognition of his outstanding service to the profession of dentistry, Dalhousie's University Medal in Dentistry – an honour he received himself in 1969 – was renamed the Dr. D.S. Precious University Medal in Dentistry in 2012.
Although he received numerous offers and opportunities from universities across the continent, Dr. Precious never genuinely considered leaving his alma mater.
"I really love the atmosphere at Dalhousie and the Maritime way of life," he once said. "I knew that advancing oral and maxillofacial surgery at an academic healthcare centre would require diligence and persistence. My assessment was that the environment here was much more conducive than at any other major university that I've visited in Canada or in the United States. That absolutely cemented in my mind why I wanted to stay at Dalhousie. My father once asked me if I thought I'd stay at Dal and, yeah, I did. I found a home."
Dr. Precious will be greatly missed by his wife, Elizabeth, children Susan and Bruce, and his entire Faculty of Dentistry family.