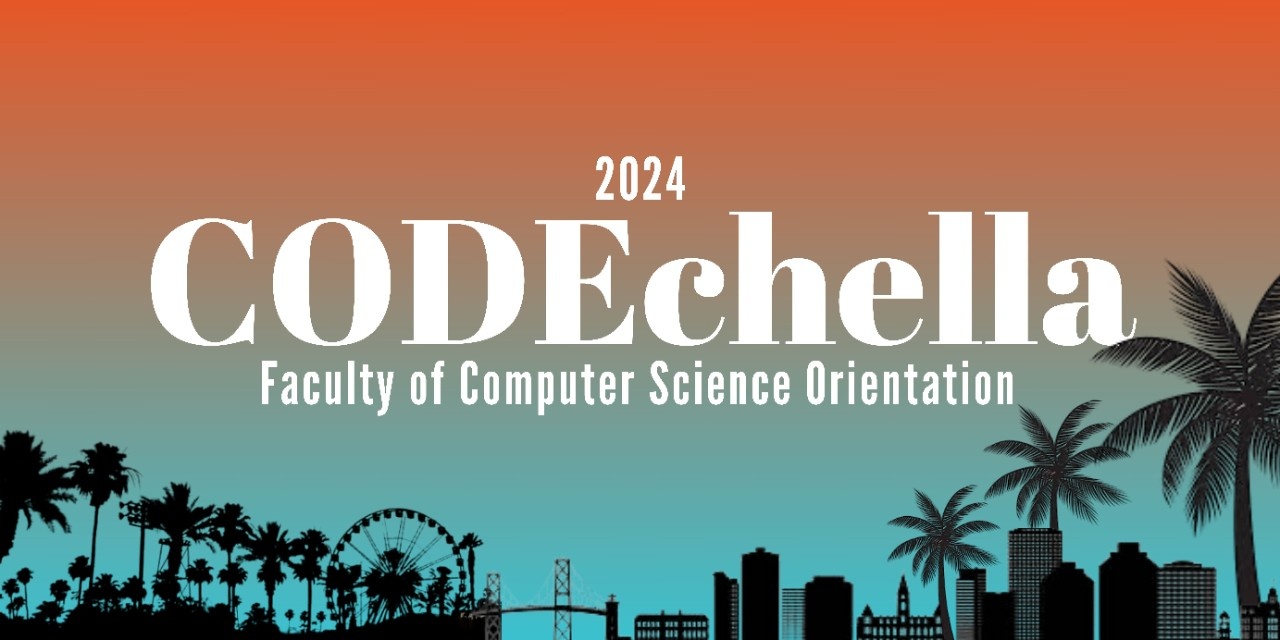 We understand that starting university, or returning to campus, can be an exciting yet at times overwhelming experience, which is totally okay! We would like to help ease your transition into life as a Dalhousie student and invite you to our Computer Science New to Dal events, virtual and drop-in sessions and activities.
Our orientation program supports you as a new or returning student in our Faculty (and at the university). Orientation serves as an introduction to academic, community, resources, support services, and social engagement opportunities.
Activities will be taking place throughout the term and are open to all students. Please continue to check this page and your Dalhousie email as activities and sessions will be added throughout the term!
Faculty of Computer Science orientation activities
Information Sessions
Throughout the month of January, we have organized a range of virtual orientation sessions to help you settle into life at Dalhousie.
Date & Time
Location
Topic & Theme
Sign Up

January 6, 2022

10:00 - 11:30 am

Microsoft Teams meeting

Join on your computer or mobile app

Computer Science course registration
Sign up for this session

January 13, 2022

10:00 –11:30 am

Microsoft Teams meeting

Join on your computer or mobile app

Dal Student Health Plan and
how to opt in/out

Sign up for this session

January 13, 2022

2:00 – 3:00 pm

Online

DeepSense Discovery Session:

Resume, Interviews, and Employment Opportunities with IBM

The next Discovery Session from DeepSense is happening on January 13th at 2pm AST.  Learn how to highlight your strengths in your resume and in interviews when applying for your next job with Andrea Murray, the Early Professional Talent Acquisition Partner at IBM.

January 18, 2022

2:00 – 3:00 pm

Online

DeepSense Discovery Session: The World is Changing - Learn and Adapt:

Join DeepSense and  Rick Power, Innovation Executive at IBM, as he shares his career story and gives the info you need to launch your tech career in such a way that you'll always have challenges, options and opportunities! Register today to join the online session on January 18th at 2pm AST!

Sign up for this session

January 19, 2022

10:00 –11:30 am

Microsoft Teams meeting

Join on your computer or mobile app

Studying for Success Program & How to Manage Your Time as a Student

Join the Faculty of Computer Science and Bissett Student Success Centre to learn more about the Studying for Success (SFS) Program and how the service can help students achieve their academic successes. In this session, you will have the opportunity to learn about the services SFS provides to support students and also get an introduction to time management, which is beneficial to all students.

Sign up for this session

January 27, 2022

10:00 – 11:30 am

Microsoft Teams meeting

Join on your computer or mobile app

Co-op and Career Opportunities for Computer Science Students
Sign up for this session

January 28, 2022

12:00 –1:00 pm

Online

DeepSense Virtual Info Session

Calling all undergrads and grads! Learn about DeepSense AI, machine learning, and data analysis opportunities for your future co-ops, internships or research projects! 

Sign up for this session