A magnet for top research talent: Dalhousie's new University Research Chair program
»
Go to news main
A magnet for top research talent: Dalhousie's new University Research Chair program
Posted by
Andrew Riley
on September 29, 2023 in
Research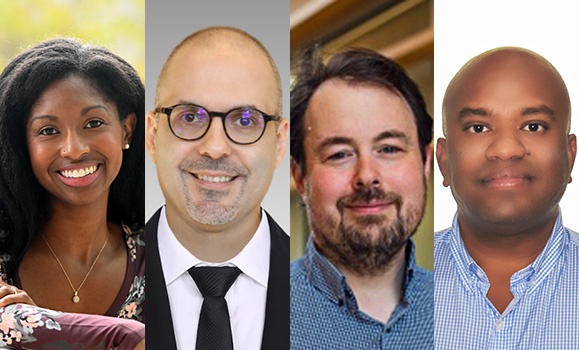 With global competition to recruit leading researchers becoming ever tighter, Dalhousie has established the new University Research Chair program to attract top talent. Designed to allow faculties to make globally competitive offers, the program is launching with four new chairs in the Faculties of Health, Medicine, Computer Science and Agriculture.
"These distinguished positions are designed to recognize exceptional achievement and pre-eminence in key fields of research and reflect Dalhousie's commitment to academic excellence and equity in our research community," said Dr. Alice Aiken, vice-president research and innovation. "The scholars attracted through this program will serve as catalysts, drawing new faculty and student talent, forging global collaborations, and igniting the formation of dynamic hubs for research within Dalhousie."
The program is comprised of two categories: Emerging Scholars and Established Scholars. Emerging Scholar positions target early career academics who are emerging talents with the potential for international recognition in the next five to ten years. Established Scholars bring with them original and innovative research programs of the highest quality and have achieved international recognition for the significant impacts they have delivered in their fields.
Chairs come with substantial support from their Faculty that may include a mix of increased salary, annual research grants, and/or reduced teaching commitments. There will be a maximum of 50 chairs with up to five announced each year. Diversity and inclusivity are at the heart of the program, with a commitment to robust representation from women, Indigenous peoples, persons with disabilities, and members of racialized minority and 2SLGBTQIA+ communities.
Meet Dalhousie's inaugural University Research Chairs...
Emerging Scholar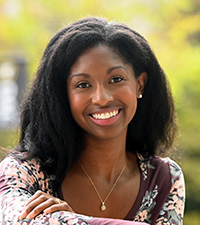 Dr. Keisha Jefferies
Faculty of Health
Nurse scientist Dr. Keisha Jefferies leads critical research focused on healthcare and racial equity. With a reputation for generating anti-racism evidence within nursing education and practice, she is poised to contribute to transformative change at Dalhousie and in the broader community. She envisions that her Multidisciplinary Black Research and Advocacy Centre (M-BRACe) will become a hub for research that advances the health and wellbeing of Black populations locally and globally. In addition to her research accomplishments, which are gaining significant international attention, Dr. Jefferies will continue to advance and integrate equity within health education at Dalhousie. She is committed to transforming learning environments and introducing initiatives that will increase the recruitment, retention, and representation of Black students within the Faculty of Health.
Established Scholars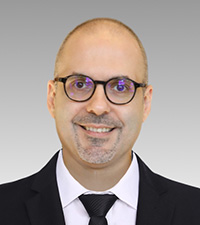 Dr. Samer Lahoud
Faculty of Computer Science
Computer scientist Dr. Samer Lahoud is helping to reshape the landscape of wireless technology through pioneering work focused on low power, wide-area networks. His research has aided in significant improvements in network efficiency and reliability, setting new standards for internet of things connectivity. Dr. Lahoud's innovations bridge the gap between the expectations of wireless technologies and their real-world performance. By providing cutting-edge models, algorithms, and performance evaluations, his work is contributing to the development of a more connected and efficient internet of things ecosystem for the benefit of society.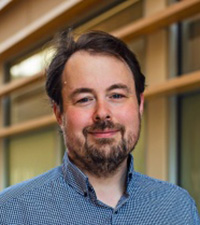 Dr. Manuel Mattheisen
Faculties of Medicine and Computer Science
Dr. Manuel Mattheisen's research is focused on the intersection of genetics, mental health and computer science. Leveraging medical and molecular genetics, genetic epidemiology, artificial intelligence, bioinformatics, and biostatistics, he is unlocking the genetic underpinnings of psychiatric disorders. His breakthroughs are providing critical insights into metal illnesses and opening doors to more precise diagnosis and targeted treatments. Going forward, Dr. Mattheisen's lab will focus on four main areas of research: identifying genetic risk factors; characterizing genetic predictors of disease onset, course, and treatment response; evaluating patient-oriented factors that impact clinical implementation; and developing and enhancing biostatistical and bioinformatic methods and tools.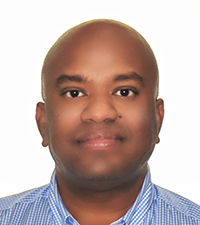 Dr. Suresh Neethirajan
Faculties of Agriculture and Computer Science
Dr. Suresh Neethirajan's research stands at the epicenter of agricultural transformation through digital livestock farming. His digital livestock twins, powered with artificial intelligence, are redefining the monitoring of animal health, behaviour, and welfare. His innovations provide real-time insights, predictive analytics, and strategic interventions, that are helping to address growing challenges presented by climate change. Seamlessly integrating agricultural practices with computer science, Dr. Neethirajan's endeavors champion animal welfare and sustainable farming, heralding a new era for environmentally conscious agriculture. With five U.S. patents and more than 130 peer-reviewed papers, his pioneering research is also finding real-world application in Europe's agricultural sector.