»
Go to news main
Student Spotlight: A PhD student's perspective on overcoming challenges and achieving excellence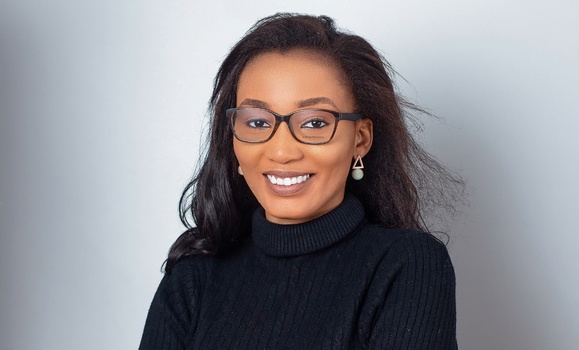 A Computer Science PhD student is making waves in her field and advocating for greater representation of women in technology.
Bimpe Ayoola's journey began in Nigeria, where she obtained her Bachelor of Computer Science. After six years working in the software industry, she decided to pursue a master's degree at Dalhousie University. Her love for computers led her to explore computer science as a potential career path. Despite warnings that the computer science industry was male-dominated, she decided to pursue a PhD in Computer Science with the Faculty of Computer Science, and she's glad she did.
"I am so glad I chose computer science at Dalhousie," says Bimpe. "Since then, I have had many opportunities to motivate and talk to young women who are also trying to make such decisions. My ultimate goal is to make meaningful contributions to the advancement of knowledge in the industry."
Advancing the field of computer science
Since joining the Faculty of Computer Science, Bimpe has achieved many significant accomplishments. She was elected as the Computer Science Canada / Informatique Canada Women Representative on the Student and Postdoc Advisory Committee, representing the interests of women across almost 60 universities in Canada.
She also received the Ada Byron award at the Faculty's annual Snowball Awards ceremony in recognition of her leadership and significant contributions toward increasing and promoting the involvement of women in computer science. In addition to her many other undertakings, in September 2021, Bimpe won the Halifax Innovation Challenge organized by RBC and IBM. Where she and her team presented a solution targeted at promoting diversity and inclusion in the modern hybrid workplace.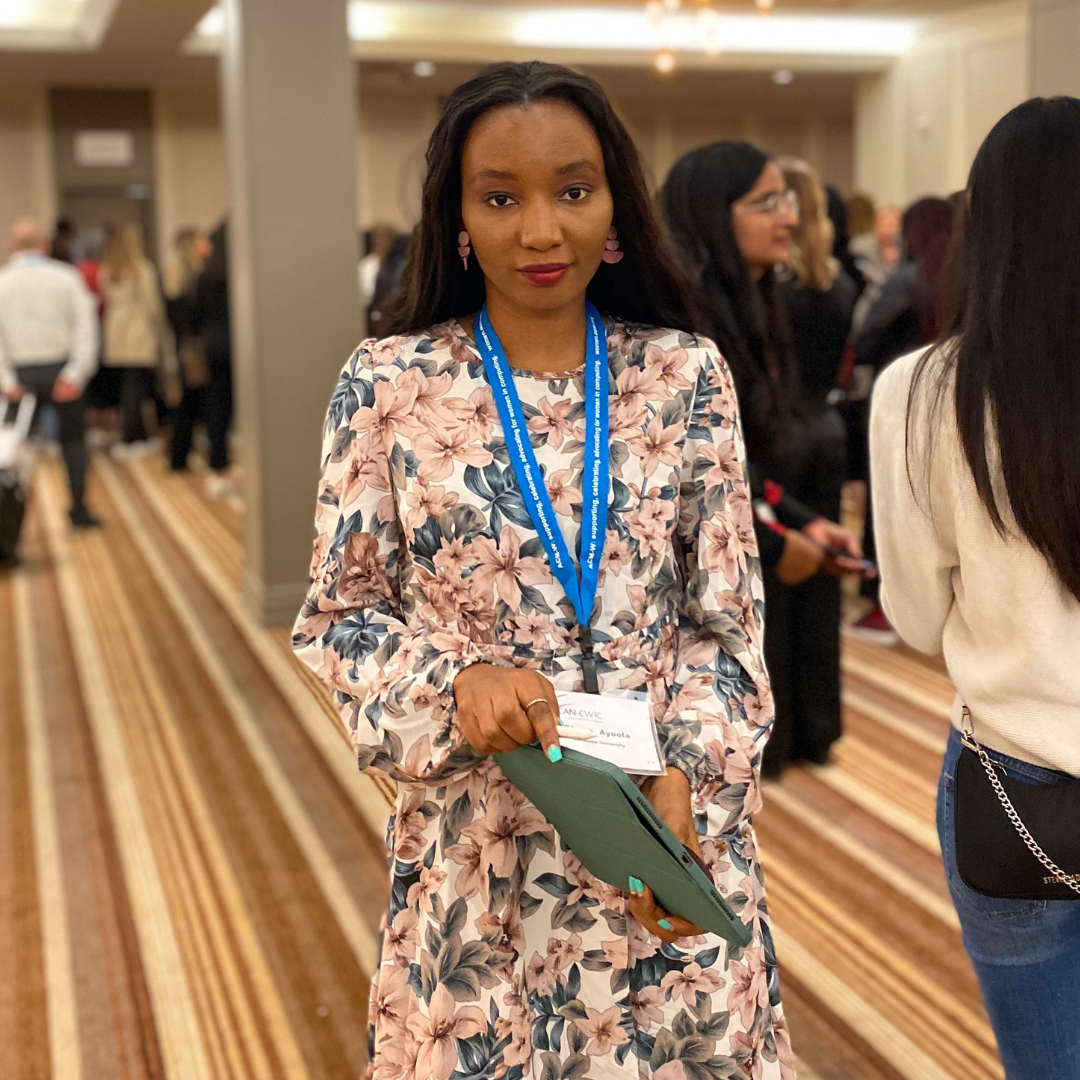 Bimpe's exceptional achievements have not gone unnoticed by her peers. Her academic success has been described as nothing short of impressive, with her first-year research accomplishments already gaining significant attention. "I am highly impressed with Bimpe's research achievements," notes her PhD Supervisor, Dr. Paul Ralph. "She's only in her first year, and she's already had a paper accepted in the top venue in our field and designed an impressive experiment on software sustainability. She has such a bright future ahead of her and I'm glad to be part of it."
Dr. Nur Zincir-Heywood, Associate Dean of Research echoes Bimpe's impressive accomplishments, "within one year of her PhD studies with the faculty, Bimpe has already been elected as the Women Representative on the Student and Postdoc Advisory Committee of the Computer Science Canada / Informatique Canada. This shows Bimpe's amazing drive and positive impact."
Overcoming challenges and obstacles
Of course, being a female computer science student comes with its own set of challenges. Bimpe had to adjust to a new environment and adapt to its customs and norms. The pandemic made this even more difficult, as social interactions were limited. However, she overcame these challenges by signing up for extracurricular programs such as the WINSETT leadership series and volunteering for events such as the CCWESTT conference. She is also involved as a coding mentor with the Imhotep's Legacy Academy at Dal, an innovative university-community partnership aimed at increasing the interest of young African Nova Scotians in science and technology.
Despite these challenges, Bimpe has had many empowering experiences that have helped her to build her confidence and pursue her academic goals with more conviction. "These experiences and more have helped me overcome isolation and empowered me to speak up not just within my faculty but also the wider community," says Bimpe.
Breaking through gender barriers
Bimpe's unwavering determination and resilience in the face of obstacles as a female international student in a male-dominated field has not only paved the way for her success in the tech industry, but also serves as a powerful reminder that women possess the drive and ability to achieve anything they set their minds to.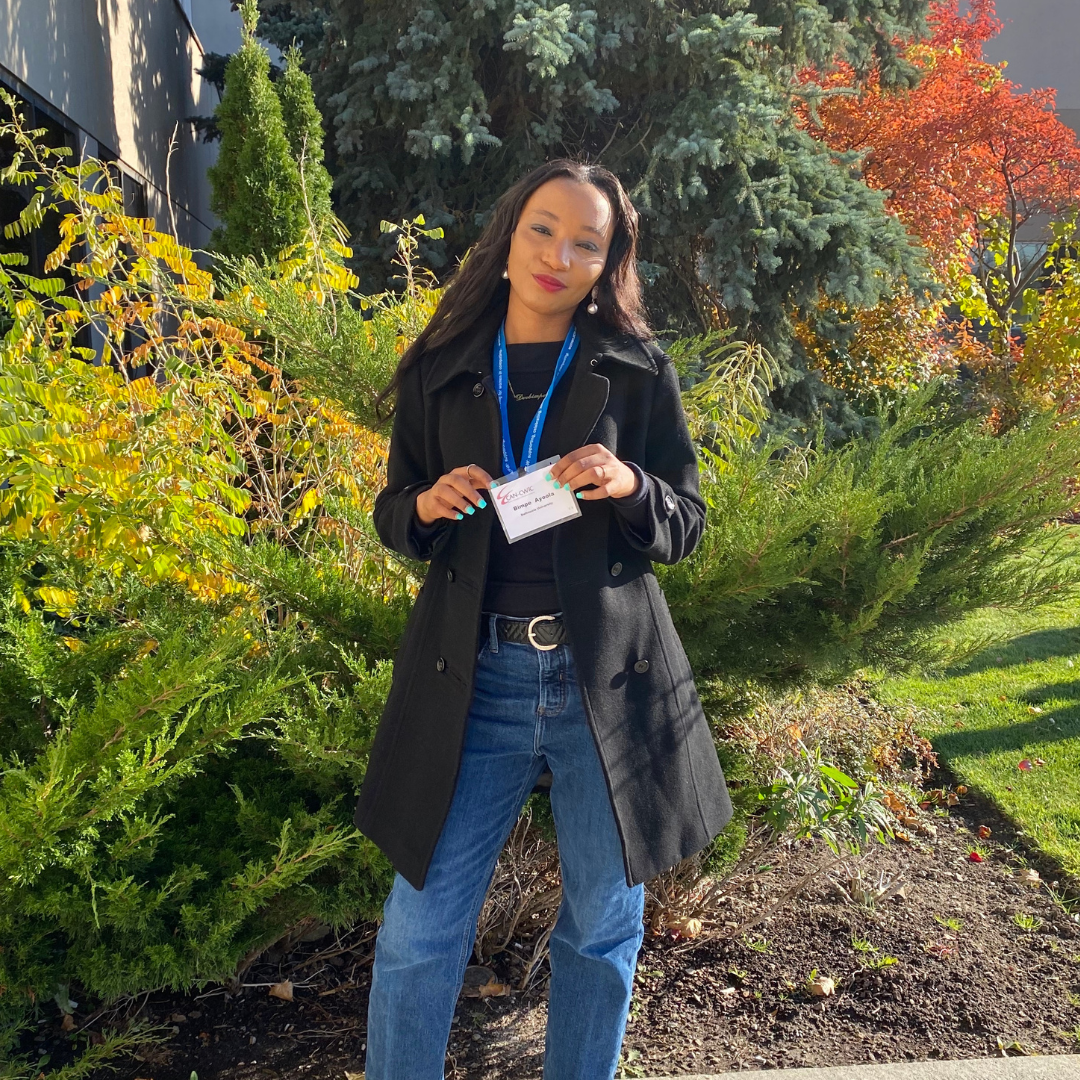 "I believe that as women, our unique perspective and valuable contributions are essential for the advancement of technology," says Bimpe. "It's not always an easy journey, and you may face challenges along the way. Remember that hard work, determination, and dedication will pay off, and your achievements will inspire future generations of women in technology. So, let's continue to break barriers and pave the way for future generations of women in computer science."
Bimpe Ayoola is one student who will keep pushing boundaries, challenging the norm, and paving the way for future professionals.