»
Go to news main
Meet Dalhousie's Top Co‑op Students of the Year for 2020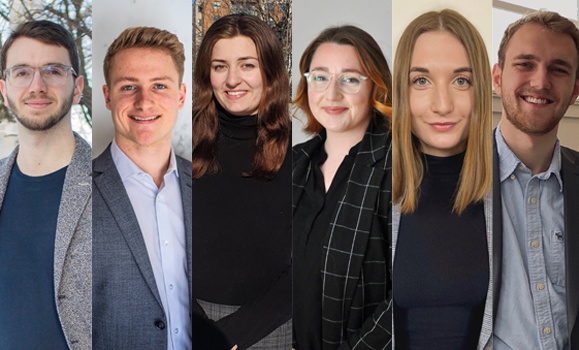 Find out more about all of this year's winners in the full Dal News article.
To be a co-op student in 2020 required a greater degree of fortitude than usual. A large number of students faced unexpected unemployment when businesses had to make difficult decisions with their recruitment and hiring plans due to the arrival of the global pandemic.

But as the year progressed, so too did the employment picture for students. Funding partners provided more wage-subsidy programs, organizations adjusted to the 'new normal' and students adapted and found work.

In 2020 alone, Dal co-op students completed more than 2,100 work terms, with total student earnings grossing more than $22 million. To help boost job opportunities, employers who hired Dal students received more than $4 million in funding during the year.

For the second year in a row, we're celebrating our Top Co-op Students of the Year in a virtual way, sharing their incredible and inspirational stories.

Get to know winner of one of this year's awards and Computer Science student Liam Hebert.
Liam Hebert, Bachelor of Computer Science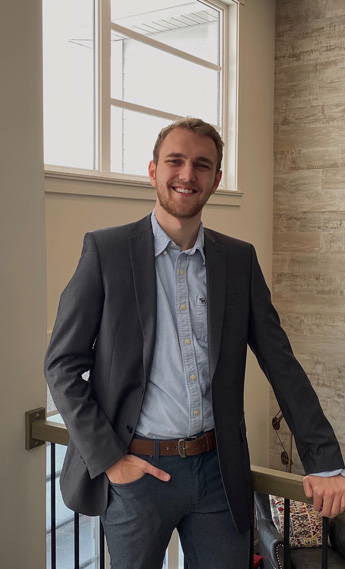 Liam Hebert describes himself as someone with many different interests but little time to explore them all. With two co-op terms under his belt involving work on multiple research projects, resulting in his naming as a Top Co-op Award winner, and a continuing future in computer science, it is no wonder that Liam is one busy student and will soon likely be just as busy in the working world.

Liam's co-op work term journey began at GraceNote in Halifax, an entertainment data and technology company. Here he was able to learn about various technologies important to the computer science industry and get hands-on experience working with a global company. While there, Liam was responsible for a system-wide redesign of the GraceNote product, a data tracking software, that was fully accepted into company production. From there, he went on to two consecutive terms at supply chain management company Kinaxis in Ontario, as part of its Machine Learning Product Research and Development team. As part of the team, Liam compiled and presented research which led to him receiving a patent for development on genetic algorithms to optimize the outcomes of complex supply chain problems within the company; additionally, Liam was involved in the development of a rough prototype that utilized quality assurance and cloud technology and that made it to the production phase. Liam consistently took the initiative in his work opportunities and ended up changing both of his workplaces for the better. His managers at Kinaxis cite his behavior and efforts as standout, evident even from just a short interaction with him.

Outside of work, Liam has been a part of the Dalhousie Space Systems Lab as both a payload software engineer and as the Software & Payout Team Lead, the latter role involving him overseeing six student software engineers and presenting progress reports to university professors across the country and to the Canada Space Agency. Liam has also served as a software engineer on the Dalhousie Aeolus Ventilator project, helping to design and create software architecture for emergency COVID ventilators. He has further advised the Health Association of Nova Scotia on emerging tech to help modernize health care in the province and serves as a peer mentor to female-identifying computer science students at Dalhousie, while also finding time to teach swimming lessons to children when he can. Liam leads an active life and puts 100 per cent into everything he does.

Liam is comfortable taking the lead on complex and intensive projects, a role that he has relished during his time at Dalhousie. Looking ahead in his academic career as his bachelor's degree is within reach, Liam is very excited for the next step in his education journey at the University of Waterloo, where he will pursue a Masters of Math in Computer Science (MMath) degree. When it comes to his chosen field, Liam loves tackling problems that have not been solved and pursuing machine-learning research. He is excited to further research and learn more as his education continues and is thankful for the hands-on experience that co-op and his volunteering opportunities have afforded him in the past several years.
Find out more about all of this year's winners in the full Dal News article.