»
Go to news main
Reimagine NS profile: Learn and Work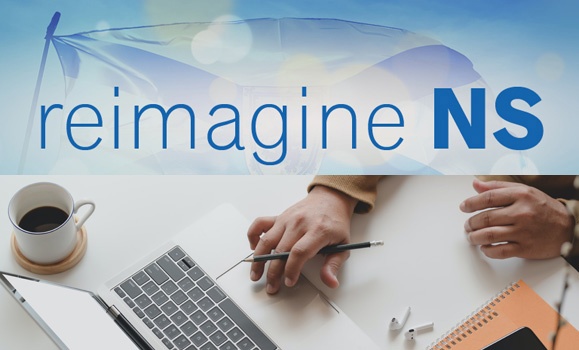 Weekly this October and November, we're profiling the Reimagine NS project here on Dal News. Ahead of each Open Dialogue panel event, we'll be sharing insights and highlights from the reports and sharing perspective from the authors on how their recommendations would shape Nova Scotia's future. Learn more at dal.ca/reimagineNS
Report title
Learn and work
Guiding question
How can Nova Scotia invest in communications technology to support a diverse, digital-ready workforce and make data accessible to decision makers?
Authors
Yigit Aydede, Department of Economics, Saint Mary's University
Geoff Flood, MNP
Karen Foster, Faculty of Arts and Social Sciences
Christopher Googoo, Ulnooweg Indigenous Communities Foundation
Bruce MacDougall, senior executive in ICT/IT sectors
Stan Matwin (co-chair), Faculty of Computer Science
Andrew Rau-Chaplin (co-chair), Faculty of Computer Science
Jeff Roy, Faculty of Management
Sandra Toze, Faculty of Management
Dianne Tyers, College of Continuing Education
Casey Warman, Faculty of Science
Carolyn Watters, Faculty of Computer Science
Scope
The Learn and Work team examined lessons Nova Scotia can learn in relation to big data, information management, ways of sharing information between sectors, job retaining, small and family business and education. It did so by dividing its exploring three prominent sub-themes, including digital literacy and inclusion, the digital talent pool, and data, policy and evidence.

Why it's important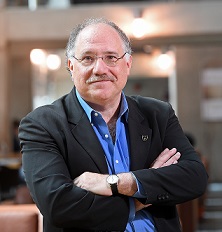 "Between learning and work, it really encompasses for most of us the days of our lives whether we are students focusing on learning or building our knowledge or we're in the workplace. Clearly, COVID-19 has had an extraordinary impact on all dimensions of education and of the workplace," says Andrew Rau-Chaplin, dean of the Faculty of Computer Science and co-chair of the Learn and Work team. "Interestingly, it's had this effect of accelerating trends that were ongoing. It's had the affect of bringing to the fore challenges that already existed in this context. This is certainly a moment to look at those changes, and you know there not all bad. There's real opportunities in there as well in terms of learning and to explore new educational models, to use technology to expand the reach of our educational institutions. In terms of work, there's opportunities for remote work and the ability to stay in rural communities and yet engage in work that might have only at one time been available in larger centres elsewhere in the country or the centres here in Halifax."

What's been rewarding about working on the report
"A great group of people came together from a variety of perspectives. People from industry, people from the university, people interested in issues of education, people interested in issues of digital literacy and inclusion, people interested in data and how it is used," says Dr. Rau-Chaplin. "It was just really exciting to have that kind of vibrant, multi-perspective conversation and to find that across this range of perspectives emerged some really coherent themes about what's kind of important in this moment to address with respect to the impacts of COVID. Really a focus around how really important digital literacy and inclusion is. There's never been a moment when it's been clearer that our future is digital. Whether it's education or work or social connection, it's being pushed into the digital realm. Having access to that realm and the skills and education to engage effectively in it is absolutely critical."

Takeaways for Nova Scotians
"It's clear that there's a huge opportunity for Nova Scotians," says Dr. Rau-Chaplin. "We have a great digital talent pool here in Nova Scotia and that's really led to the recent growth of the digital industries in Nova Scotia, but we have an opportunity to double down on that and have an even wider cross section of our population engaged in digital. Not just the core areas of software, but really in its application across our economy. What's going to drive new businesses and what's going to drive growth in existing businesses is really digital transformation. For that, building up our talent pool in that area is critical and provides opportunities for Nova Scotians. Lastly, this is a moment when it becomes important that we harness the data that we get from digital systems and use it in a positive way for policy making. We really need to be in a period where we are making evidence-based decisions.
"My takeaway is that there have been extraordinary impacts, but there are extraordinary opportunities. As challenging as this moment is, it's also a moment in which those things that are so wonderful aboutNova Scotia can be enhanced and that we really can grow into this next period as a vibrant, inclusive, successful culture. We just need to focus in and think together and take action."
Read the full report
Download the Support and Protect report at the reimagineNS website.
Attend the event
Register for the Learn and Work panel event via Eventbrite. The virtual event takes place on Thursday, October 29 from 6:30-7:30 p.m. ADT.