News
»
Go to news main
Get valuable work experience while studying in the booming tech hub of Halifax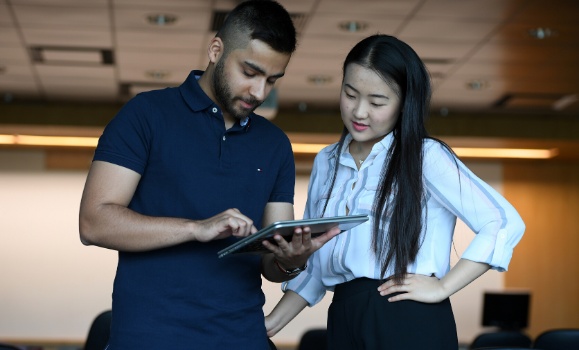 One of Canada's fastest-growing cities, Halifax in Nova Scotia is currently seeing incredible growth in its population. A booming local tech industry is contributing to this.
At this ocean city, big corporations and tech start-ups are increasing in numbers, leading to the creation of some of the most sought-after new jobs in the country.
International students studying at Dalhousie University Faculty of Computer Science, can benefit greatly from studying in this emerging tech hub.
According to IT World Canada, a leading information resource for Canadian IT professionals, there are approximately 22 percent more students enrolled in ICT (Information and Communication Technology) related fields in Nova Scotia than in any other province.
Canada is an attractive choice for international students as it welcomes immigrants and skilled migrant workers, with easier pathways to future work in the country compared to other key study abroad destinations. 
It's a friendly and safe country that has been ranked one of the most diverse in the world.
All these factors combine to make an up and coming city like Halifax a highly attractive place for tech enthusiasts from all over the globe to study. 
The dynamic and thriving city of Halifax
The population growth in Halifax in recent years is largely due to the increasing number of international students who have found employment and settled down in the city after graduation.
The city has become a hub of innovation, where universities work closely with companies such as US multinational IBM to offer industry-relevant education, so students gain the necessary skills in these rapidly growing fields.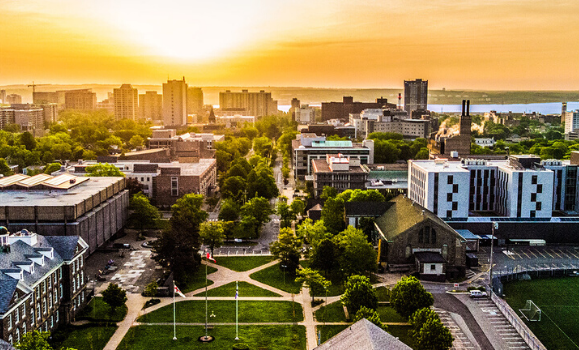 Through a number of initiatives, IBM has created hundreds of new jobs and also started the one-of-a-kind IBM Client Innovation Center (CIC) in 2013, which supports the Canadian healthcare, financial and industrial sector through a priority focus in mobile and analytics.
Dave McCann, the vice-president for Canadian public sector and global business services at IBM, told IT World Canada, "What we saw was, in the province of Nova Scotia, the desire and the citizen expectation to see continuous innovation."
"And that allowed us to start, collaboratively with the province, this idea of an innovation garage. And it's all about allowing the entire ecosystem to come in, participate and work with all of us in partnership to deliver innovative solutions for the problems in Nova Scotia, but more importantly for the citizens."
Employment prospects and hands-on learning
As a research-intensive public university, Dalhousie University offers several benefits for international students besides its strategic location in downtown Halifax.
It is one of the few Canadian institutions to have a dedicated Faculty of Computer Science, meaning there is more advice, support and flexibility for Computer Science students.
At the Faculty of Computer Science, two flexible undergraduate programmes are offered: the Bachelor of Computer Science and Bachelor of Applied Computer Science.
The former provides students with a deep understanding of the theory, design and application of Computer Science, and is a more broad-based and traditional programme.
Meanwhile, the Bachelor of Applied Computer Science combines a broad understanding of technology with the in-demand skills employers looks for such as communications and project management.
Both offer students the opportunity to do a co-op option where they can not only earn extra money, but also valuable Canadian work experience with employers in Halifax and other major Canadian cities.
The School has a 97 percent placement rate for its co-op students. Many of these placements turn into graduate job opportunities, reflective of the city's rise and evolution as a tech hub.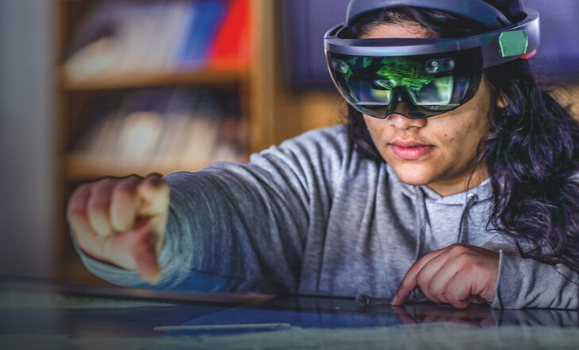 Fourth-year Computer Science student Ethan Foss, has already started his career though he's still about a year away from graduation. He has done co-op terms with both IBM and the Communications Security Establishment (CSE), the Government of Canada's national cryptologic agency. 
"I've had the chance to work with two awesome companies on exciting projects. I was able to really take an active lead in and really be given that independence to learn while also being supported in the event of obstacles and that's really the best learning experience for me."
His first co-op term was with IBM as a QA tester and automation developer, where he not only got to work on a large-scale project but also learn the ins and outs of a corporate office environment. He was treated like a full employee, gaining loads of hands-on development experience
"That was an amazing experience right off the bat. Being able to work your first co-op term at IBM is something not a lot of people can say!"
Looking for a degree programme that supports you on your journey to a successful career in tech? Studying at Dalhousie University, conveniently located in Halifax, Canada - one of the country's fastest-rising tech hubs - will put you on the right path.
Follow Dalhousie University Faculty of Computer Science on Facebook, Twitter, Instagram, LinkedIn.