Faculty of Computer Science News
»
Go to news main
California Dreamin'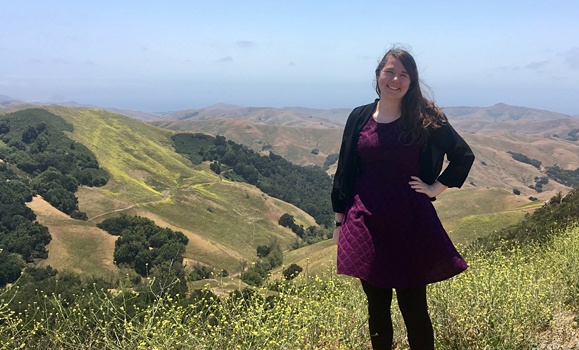 Computer Science student Rebecca Ansems is concluding her co-op journey with a bang, with her final work-term at Twitter's HQ in San Francisco.

"It's Twitter," says Rebecca, when asked why she chose this role. "I figured having an internationally recognized name on my resumé would make me stand out from the crowd."

Rebecca is working as an Android Engineer on the Twitter home timeline team, which means she's working on the main timeline screen Android users see when using the Twitter app. She is one of around 2,000 employees at Twitter's San Francisco office.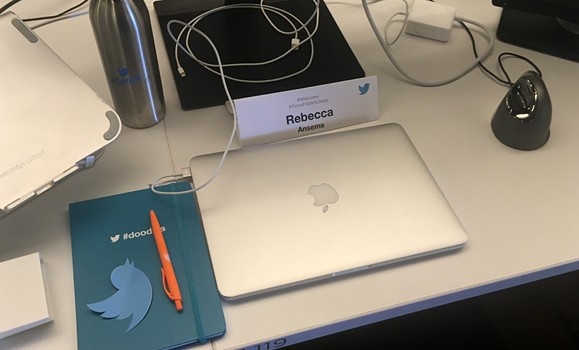 "My days are really varied," Rebecca explains. "One minute I could be working on one of my assigned projects, the next fixing bugs or attending an intern event."

Connecting with colleagues across the globe

Unsurprisingly for a large tech company, Twitter takes full advantage of remote collaboration across its 35 international offices with Rebecca working with colleagues in various North American cities.

"In my case, my mentor works out if the New York office and my manager is based in Boulder, Colorado," she says. "Technologies such as Slack and Google Hangouts are used extensively to make working with individuals and teams from across the globe very accessible."

Working like this is a fresh experience for Rebecca and is proving to be one of her big takeaways from this co-op term.

"I've learned a lot through working in distributed teams, especially in terms of how to manage common issues that arise as a result of not being able to physically meet with people," she reflects. "I've also developed by working with different teams within the same company through the projects I have been assigned to.

"For example, one of my current projects includes work with the iOS team as well as a backend team. In addition, Twitter has given me the opportunity to really improve my technical skills in writing Android apps, something I only had limited experience with before this work-term."

Ending on a high note

Rebecca has already completed three co-op terms during her time at Dalhousie as a programmer at Ubisoft in Halifax. As she's from Nova Scotia herself, she saw her final co-op as a chance to spread her wings.

"Working for Twitter has been an excellent opportunity for me to try out moving to what is arguably the tech capital of the world on a not entirely permanent basis," she says.

Alongside her busy work schedule, Rebecca is taking full advantage of spending a summer living in California.

"I moved to California a week before I started work to do a road trip with my sister from San Francisco to Santa Monica, along the Pacific Coast Highway — it has been named one of the best scenic drives in the world, I fully agree," Rebecca says.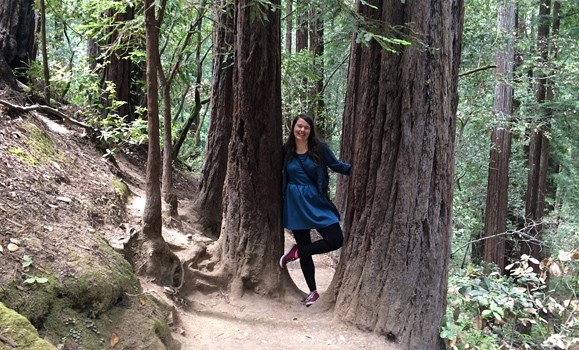 "Closer to my new home, I have hiked in Muir Woods and walked across the Golden Gate Bridge. I have plans to visit Lake Tahoe and San Diego before the end of the summer."

Upon conclusion of her Californian adventure, Rebecca will return to Halifax in September to complete her last three classes.

"I'm looking to complete my Bachelor of Computer Science in December," she says. "Living in a completely different city has opened my eyes but I'm not quite done with Nova Scotia yet, I'm hoping to find initial employment in Halifax once I have finished my studies at Dalhousie."