Richard
Apostle
Emeritus Professor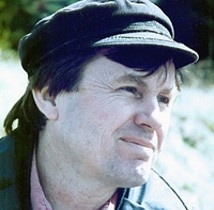 Email:
apostle@dal.ca
Phone:
902-494-2020
Mailing Address:
Carrel 3152C, McCain Building, 6135 University Avenue
PO Box 15000, Halifax, Nova Scotia, Canada B3H 4R2

Research Topics:
Economy, work and development
Class
Environmental studies
Knowledge, science and expertise
Rural studies
Social theory
Atlantic Canada
Europe
Education
BA Hons First, Simon Fraser University
MA, PhD, University of California at Berkeley
Research interests
Richard Apostle's major publications deal with maritime social science, socioeconomic segmentation, library and information science, and white racial social attitudes. His current research activities focus on the global scientific tracking of endangered marine species.
Selected publications

David VanderZwaag, Richard Apostle and Steve Cooke, Special Issue(s) on the Preservation of Endangered Marine Species, The Journal of International Wildlife Law and Policy, forthcoming, 2013.
Richard Apostle, Dennis Holm, Gestur Hovgaard, Ólavur Waag Høgnesen and Bjarni Mortensen. The Restructuration of the Faroese Economy: The Significance of the Inner Periphery. Copenhagen: Samfundslitteratur, 2002.
Richard Apostle, Gene Barrett, Petter Holm, Svein Jentoft, Leigh Mazany, Bonnie McCay and Knut Mikalsen, Community, State and Market on the North Atlantic Rim: The Challenge to Modernity in the Fisheries, Toronto: University of Toronto, Studies in Comparative Political Economy and Public Policy Series, 1998.
Richard Apostle and Boris Raymond, Librarianship and the Information Paradigm, Metuchen, N.J.: Scarecrow, 1997 (second printing, 1999).
Richard Apostle and Gene Barrett, 'Emptying Their Nets': Small Capital and Rural Industrialization in the Fishing Industry of Nova Scotia, Toronto: University of Toronto Press, 1992.
Richard Apostle, Charles Glock, Tom Piazza, and Marijean Suelzle, The Anatomy of Racial Attitudes, Berkeley, California: University of California Press, 1983.