Peter Marshall
Butler
Emeritus Professor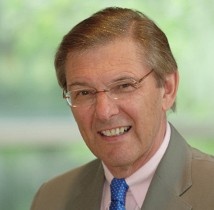 Email:
pbutler@dal.ca
Mailing Address:
Room 1128, McCain Building, 6135 University Avenue
PO Box 15000, Halifax, Nova Scotia, Canada B3H 4R2

Education
BA, Memorial University Newfoundland
MA, University of New Brunswick
PhD, University of Toronto

Research interests
Peter Butler's research interests are in the area of survey research methodology and political behavior. He has been involved in research on the organization of work and its impact on socioeconomic development in the Atlantic provinces. He has published articles on Canadian politics, and on low-wage work and economic life. Professor Butler is also actively involved in applied sociology and is frequently a consultant in public affairs research on the factors which help to shape public opinion.
Selected publications
Butler, Peter M. 2007.  "Polling and Public Opinion:  A Canadian Perspective", Toronto:  University of Toronto Press.
1998.  With J. Jarman and D. Clairmont.  "Information Technology and Economic Renewal – The Call Centre Industry in Atlantic Canada." Work Employment and Society Conference Proceedings, University of Cambridge, Cambridge, UK, September.
1997.  With D. Clairmont and J. Jarman.  "From Fish to Phones: The New Information Economy in Maritime Canada." In Proceedings of the Second International Workshop on Telework.  P. Jackson and J Van der Wielen (eds.), WORC 97.08.004,Work and Organization Research Center, Tilburg University.
1995.  "What Nova Scotians Think: The Issues of the Day and What they Expect of their Government." NOVA SCOTIA GOVERNMENT AND LEGISLATIVE REVIEW, Vol. No. 38 (September).
1983.  With Ron Smith.  "The Worker, The Workplace and the Need for Unemployment Insurance."  THE CANADIAN REVIEW OF SOCIOLOGY AND ANTHROPOLOGY, Vol. 20, No. 4.
1982. "Husbands, Wives and Work." In THE CANADIAN FAMILY, Revised Edition.  K. Ishwaran (ed.).  Toronto: Holt, Rinehart and Winston.