Donald
Clairmont
Emeritus Professor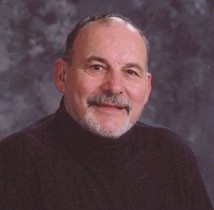 Email:
donald.clairmont@dal.ca
Mailing Address:
Room 1128, McCain Building, 6135 University Avenue
PO Box 15000, Halifax, Nova Scotia, Canada B3H 4R2

Education
BA, MA, McMaster
PhD, Washington at St. Louis
Research interests
Dr. Clairmont's chief area of research is social problems and social policy. Under this rubric he has in recent years concentrated on the sociology of work and industrial organization, race relations and deviance/criminology. His current research investigates changes in policing styles, the development of alternative justice systems and research on native and visible minority justice issues. He is Director of the Atlantic Institute of Criminology.
Selected publications

2013.  "Community Policing in Aboriginal Communities in Canada: A Best Practice" in M.Nalla and G.Newman, Community Policing in Indigenous Communities Michigan State University.
2013. "The Development of an Aboriginal Justice System: The Case of  Elsipogtog' in University of New Brunswick Law Journal, vol. 64.
2009. "Using the Victim Role as Both Sword and Shield: The Interactional Dynamics of Restorative Justice Sessions", Journal of Contemporary Ethnography vol. 38, no. 3, pp. 279-307 (in collaboration with J. Scott Kenny).
2008. "Knowledge and Attitudes of Criminal Justice Professionals in relation to Fetal Alcohol Disorder" Canadian Journal of Clinical Pharmacology (in collaboration with Lori Cox).
2007. "Africville", International Encyclopedia of the Social Sciences, 2nd edition. New York: Russell Sage Foundation.
"Penetrating the Walls: Implementing a System-Wide Restorative Justice Approach in the Justice System" in Elliot, E. and R.M. Gordon (eds). New Directions in Restorative Justice.  Portland: Willan Publishing 2005.