Pauline Gardiner
Barber
Professor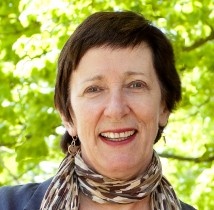 Email:
pgbarber@dal.ca
Phone:
902-494-2069
Mailing Address:
Room 3112, McCain Building, 6135 University Avenue
PO Box 15000, Halifax, Nova Scotia, Canada B3H 4R2

Research Topics:
Economy, work and development
Citizenship
Class
Gender
Migration - immigration
Political economy
Transnationalism
Southeast Asia
Cross appointments
Gender and Women's Studies
International Development Studies
Education
BA, MA University of Auckland
PhD, University of Toronto
Research interests
Pauline Gardiner Barber is a social anthropologist whose research examines issues of culture, political economy, and development. For several decades she has studied the transnational implications of Philippine migration to Canada, and globally, with a particular focus on how migration shapes local lives and livelihoods in migrant-sending communities. This body of research contributes to the literature that asks whether and how migration can be linked to development (regional, national, and international) and for whose benefit. She has completed research in the Philippines, and in Southeast Asia, Europe, and Canada, always emphasizing the class effects of migration. Her research also questions the links between migration and the inequalities of citizenship.
Her latest project explores the transnational effects of recent major changes to Canada's immigration system. She also contributes to On the Move, a SSHRC funded research partnership on employment-related mobility. The Nova Scotia component of this project focuses upon health care providers.
Selected publications
Barber, Pauline Gardiner & Winnie Lem, Eds. (2018) Migration, Temporality, and Capitalism: Entangled Mobilities across Global Spaces. Palgrave Macmillan.
Barber, Pauline Gardiner & Winnie Lem, Eds. (2012) Migration in the 21st Centure: Political Economy and Ethnography. New York & London: Routledge. (Republished in paperback 2013)
Barber, Pauline Gardiner. (2011) Women's Work Unbound: Philippine Development and Global Restructuring. In M. Marchand & A. Sisson Runyan, Eds. Gender and Global Restructuring: Sightings, Sites, and Resistances, Second Edition. London & New York: Routledge, pp. 214-235.
Winnie Lem & Pauline Gardiner Barber, Eds. (2010) Class, Contention and a World in Motion. New York & London: Berghahn Books. (Republished in paperback in 2012).
Barber, Pauline Gardiner. (2008) The Ideal Immigrant? Gendered class subjects in Philippine—Canada migration. Third World Quarterly, Vol. 29, No 7: 1265-1285.
Barber, Pauline Gardiner. (2008) Cell Phones, Complicity, and Class Politics in the Philippine Labour Diaspora. Focaal: European Journal of Anthropology, 51: 28-42. (Republished with minor revisions in Lem & Barber 2010, 2012).