Stanfield Fellows
We are pleased to welcome the first two Stanfield Fellows, Dr. Kiran Banerjee and Dr. Scott Pruysers - outstanding young scholars with a deep interest in democratic politics. The Stanfield Fellows are an integral part of the Stanfield Conversations: Talking Democracy series. The Fellows will be organizing a master class for Dalhousie students with the first two Conversation speakers, authoring publications, contributing to the development of yearly themes, and supporting the organization of the series. 
RT. HON. ROBERT L. STANFIELD LECTURES FELLOWS
Dr. Kiran Banerjee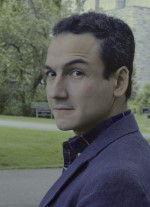 Dr. Banerjee is an Assistant Professor in the Department of Political Science, Dalhousie University, where he holds the Canada Research Chair in Forced Migration and Refugee Policy. His research addresses global migration governance with a focus on developing effective policy responses to displacement at the domestic, regional, and international level. His work has appeared in a variety of venues, such as the European Journal of International Security, the Columbia Journal of Transnational Law, Political Research Quarterly, and the European Journal of Political Theory. He has contributed to various edited collections, as well as co-edited books and special journal issues, including the volume Emotions, Community, and Citizenship: Cross-Disciplinary Perspectives (University of Toronto Press 2017). Before joining Dalhousie, Dr. Banerjee was a faculty member in the Department of Political Studies at the University of Saskatchewan and also a Postdoctoral Research Fellow in the School of International and Public Affairs at Columbia University.
Dr. Scott Pruysers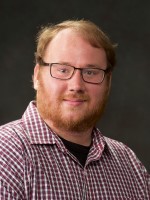 Scott Pruysers is an Assistant Professor of Political Science at Dalhousie University. His research interests include intra-party democracy, party organization, and political psychology. In general, his research focuses on how political parties operate and organize as well as how party members and ordinary citizens engage with party and electoral politics. His research has appeared in a variety of national and international journals such as Party Politics, Political Geography, Political Research Quarterly, Canadian Journal of Political Science, and Politics & Gender​. His co-authored and co-edited books include The Personalization of Democratic Politics and the Challenge for Political Parties (Rowman and Littlefield 2018) and The Promise and Challenge of Party Primary Elections (McGill-Queen's 2016).