Cuba Programs
Cuba Intensive Program
Offered every April, the Cuba Intensive Program consists of lectures in Halifax and then two weeks in Cuba (last full week of April until the end of the first week in May) with the Facultad Latinoamericana de Ciencias Sociales (FLACSO) at the University of Havana.
In Cuba, students learn about Cuban culture and society by attending daily lectures (translated into English) and visiting sites in and around Havana. Students will be required to keep a daily journal, complete all required readings, and prepare a research paper on an approved topic related to the Cuban development model.
The programme requires living in shared accommodations with basic facilities.
Cuban Culture and Society (INTD 3310.06, crosslisted with SPAN 3310.06) counts as one full credit. Recommended prerequisites are INTD 2001.03 and INTD 2002.03 or equivalent, but these are not required. SPAN 1020 X/Y.06 is recommended but not required. This class is open to all students in their second year of study or above.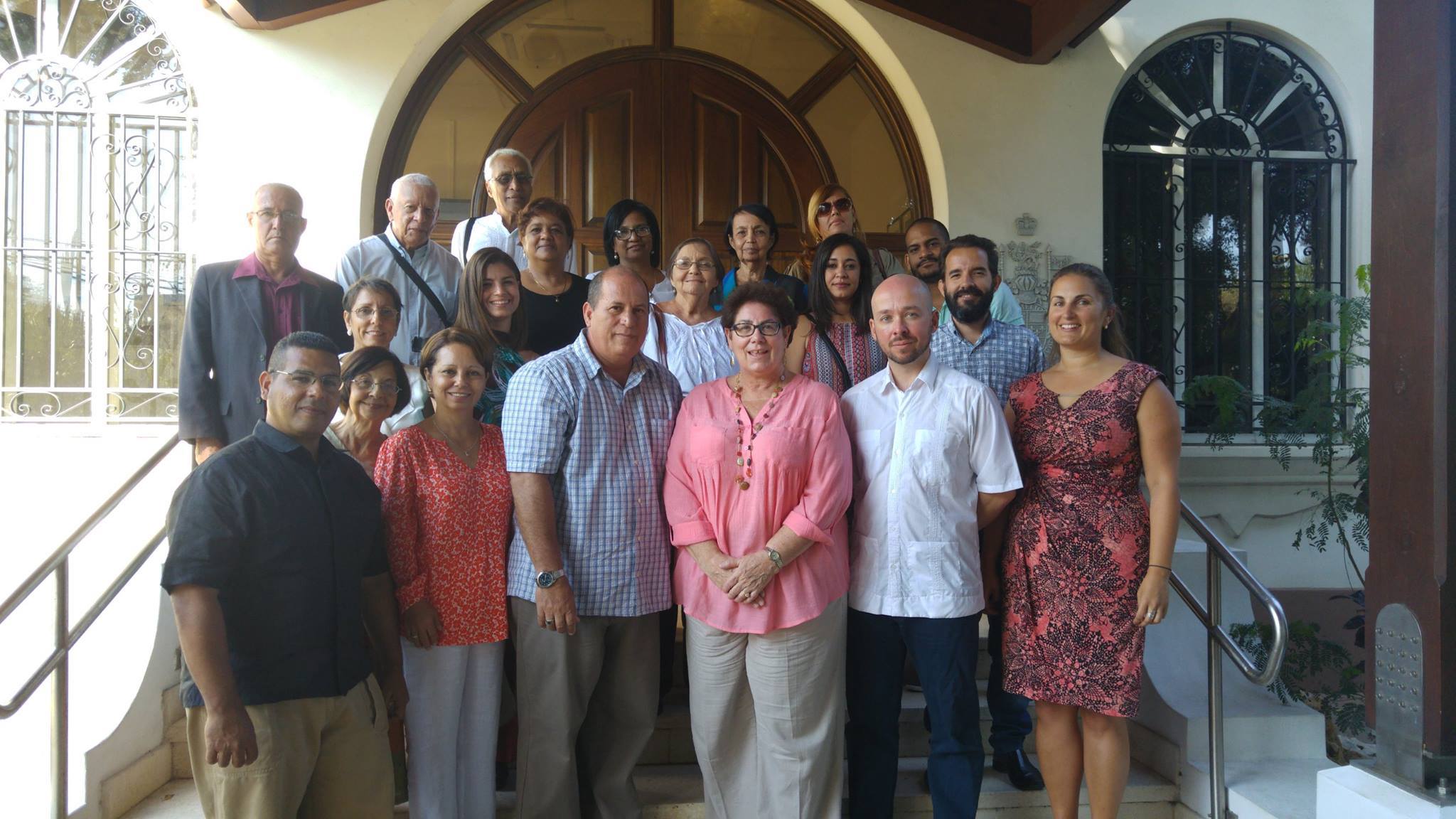 Former Program Coordinator Marian MacKinnon, and Prof. Robert Huish at the Canadian embassy in Havana with our faculty partners from FLACSO
The Cuba programme will not be held during the 2023/24 academic year