Undergraduate Programs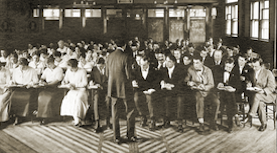 Graduate Programs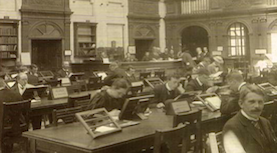 Minor in Middle East and South Asian Studies
Who are the peoples of the Middle East and South Asia? What forms of culture, literature, state, religion and civilization have populated the landscape from Turkey to Bangladesh over the centuries, and why should these many regions be studied as a group? Deepen your understanding of Persian, Arabic, and Sanskritic cultures and their historical, religious and political relationship to each other by taking a Minor in Middle East and South Asian Studies.
Minor in Indigenous Studies

Helping students understand and critically engage around our shared history and issues that face Canada's Indigenous people is the foundation of the Indigenous Studies minor program. Learning from Indigenous scholars, you'll benefit from the perspectives and insights of instructors who have both lived and studied the topics under discussion.
Certificate in Art History and Visual Culture
The Certificate in Art History and Visual Culture is designed for students in the arts, social sciences and sciences who are interested in advancing their visual literacy. This certificate program provides students with solid training in visual analysis and art history methodologies, research, and communication.
Study Abroad: Advanced Seminar in Baroque Culture (HIST 4162/THEA 4735/MUSC 4360)
In June each year, this six credit hour summer course offered by Dalhousie's Fountain School of Performing Arts and the University of King's College gives students in Theatre, History, Music and other related disciplines a firsthand view of the splendour of European Baroque civilization. Taught on site at the State Castle, Český Krumlov, Czech Republic.